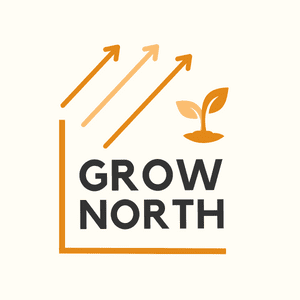 Grow North
Starting in 2022, North York Arts is embarking on an exciting path to provide opportunities for artists living in North York. With three Grow North streams, this program supports artists by way of promotion, mentorship, learning opportunities and financial support. 
North York Arts' Grow North Microgrants fund artists based in North York to continue to develop their work and/or craft. The goal of these grants is to advance artists living in North York. As we desire to make this process as low-barrier as possible, these grants support a plethora of disciplines including, but not limited to: Indigenous arts, Disability arts, dance, literature, media arts, multi and inter-arts, music, theatre, visual arts, film. 
This funding can be used for the following eligible activities: Research and Creation, Professional/Career Development, and Community Programming.
Project Research & Creation
the fees associated with the exploration and development of an artistic project or idea (research, exploration and experimentation)
Professional/Career Development
professional development and training (acting classes, dance classes, arts based course, etc.)

professional marketing and promotion (setting up a website to promote your art, new headshots, etc.)

mentorship (guidance or training by someone you are interested in working with, networking meetings, etc.)

*purchase of artist materials and supplies (brushes, dance shoes, self-tape equipment, etc)

*aspects of your activity that include the purchasing of equipment or other physical items cannot exceed 10% of your planned budget.
Community Programming
community arts programming (time needed to plan your program based on an hourly rate, covering small program costs, research for creating your program, etc)

 
Microgrant Application Tips
1) Use simple language. Speak directly and passionately about your work and why you're doing it. You do not need to write formally or academically. You're speaking to other artists on the jury. Write in your own voice and speak about your project with as much specificity as you can. The clearer you can be in articulating your goals, vision, activity, and how this funding is going to help you achieve it, the more successful you'll be. 
2) Support materials matter. It can be very tough for jurors to assess art from a short text/audio/video in a grant application. This is where strong support material can make a huge difference. It can really illustrate the quality of your work. Good support material provides the jury with a visual break and allows them to connect to your artistry in a more visceral way. If you are submitting support material, make sure all the files are of the highest quality. If you have a grainy video of you dancing, maybe opt out to submit the high quality pictures of you doing that same dance instead. 
3) Get feedback on your application. When you've been working on an application for a few days, it can become very difficult to decipher whether your writing is communicating what you want it to communicate. Get a friend to read over your application. Ask them if they understand your activity and if they can spot any mistakes or gaps. Having a peer review your application before submitting is one of the simplest ways to improve your grant writing. Also, offer to do the same for your friends, helping each other is vital!
4) Start early. As artists, we know how applying for grants last minute can make your life more hectic than it needs to be. We encourage you to start your application as early as possible. Try starting at least a month in advance and work on it little by little, to prevent yourself from getting overwhelmed. Especially when it comes to finding office hours with Davinder or getting peer feedback on your application you will find folks much more helpful if you give them lots of time.
5) Save your answers in a separate document. Although Jotform allows you to save your answers if you make an account, we highly recommend you copy and paste the questions and answers into a separate document. This will ensure that your answers will not be lost.
Meet our 2022 Microgrant Recipients!
Meet Aalyaland
Aalyaland is a Pottery and ceramics Artist that will use the Grow North Micro Grant to create a ceramic art installation entitled "Vigilaunties" depicting tea cups with red flags –spilling the tea on toxic aunties that perpetuate patriarchal mindsets and societal norms through their behaviours towards people of all genders.
"First and foremost, my goal is to make people laugh because of how relatable and unfiltered this project is. Most South Asian womxn and non-binary folks I know have experienced toxic aunty behaviour. My hope is to create an art installation that people capture, share, and send to aunties via WhatsApp (the App that they most use to send forwards on to their peers)." – Aalyaland
Meet Anaiah
Anaiah Lebreton is a Multimedia Artist that will use the Grow North Micro Grant to create a music video – merging graphic design with music production and videography to an original song highlighting queer love. On the second slide, you can find examples of Anaiah's past work featuring snippets from a collaborative zine "Youth In Revolt, Rookies With Friends."
"This project is important to me because I see it as an opportunity to actualize a vision of powerful rebellious Queer people I often see missing from media spaces" – Anaiah Lebreton
Meet Miguel
Miguel Caba is a visual artist/painter that will use the Grow North Micro Grant towards research on the demolition of apartment housing in North York and the stories of the people that live there and then produce art objects based on that research.
"This subject is important to me because I have also experienced displacement in North York as the building I have lived in for my whole life was demolished to build new condos. I know that this is not an isolated experience since many buildings are pending demolition or have already been demolished in North York and in each of those buildings resides hundreds of people all with their own stories similar to mine about navigating displacement." – Miguel Caba
Meet Pierre
Pierre Poussin is a large-scale sculptor that will use the Grow North Micro Grant to learn and refine his skills of digital-hand-sculpting, helping his concept development and fabrication processes become much more efficient.
"This activity is very important to me because it would allow me to bring my digital art-making processes and public art skills to the next level. I want to take the time to learn digital sculpting, because I will be able to use this newly-acquired skill within my public art practice. I will hopefully be able to digitally-sculpt just as effectively and efficiently as sculpting with clay." – Pierre Poussin
Meet Shan
Shan Fernando is a theatre artist, who will use the Grow North Micro Grant to fund research and writing of a new play, in addition to paying for a playwriting workshop.
"My play is about an affluent Toronto family, the Austins, as they navigate mental health, addiction, and the acceptance of one's sexuality"- Shan Fernando
Meet Shanika
Musician Shanika Lewis-Waddel will use the Grow North Micro Grant to fund the creation of a new work mixing electronic/ambient/experimental music with steelpan.
"I am curious to incorporate styles/instruments/sounds that aren't commonly heard together. With a goal of play, exploration, curiosity to see what new things can expand from these often separated genres…I plan to interview my 94 year old maternal grandfather who lived the majority of his life in Trinidad. I want to incorporate some of his stories into the music and let that guide the creation. I want this to be a project that allows me to learn more about him and Trinidad through his eyes."- Shanika Lewis-Waddel
This program is supported by: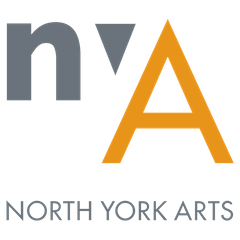 About Us
North York Arts (NYA)  collaborates with artists, arts organizations, and partners to develop, strengthen, and promote cultural programming and initiatives for North York communities
Contact us 
North York Arts
5040 Yonge St.
Toronto, ON, M2N 6R8
Monday – Friday, 9am – 5pm