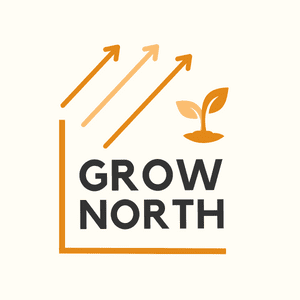 Grow North
Starting in 2022, North York Arts is embarking on an exciting path to provide opportunities for artists living in North York. With three Grow North streams, this program will support artists by way of promotion, mentorship, learning opportunities and financial support. 
North York Arts' Grow North Microgrants fund artists based in North York to continue to develop their work and/or craft. The goal of these grants is to advance artists living in North York. As we desire to make this process as low-barrier as possible, these grants support a plethora of disciplines including, but not limited to: Indigenous arts, Disability arts, dance, literature, media arts, multi and inter-arts, music, theatre, visual arts, film. 
This funding can be used for the following eligible activities: Research and Creation, Professional/Career Development, and Community Programming.
Project Research & Creation
the fees associated with the exploration and development of an artistic project or idea (research, exploration and experimentation)
Professional/Career Development
professional development and training (acting classes, dance classes, arts based course, etc.)

professional marketing and promotion (setting up a website to promote your art, new headshots, etc.)

mentorship (guidance or training by someone you are interested in working with, networking meetings, etc.)

*purchase of artist materials and supplies (brushes, dance shoes, self-tape equipment, etc)

*aspects of your activity that include the purchasing of equipment or other physical items cannot exceed 10% of your planned budget.
Community Programming
community arts programming (time needed to plan your program based on an hourly rate, covering small program costs, research for creating your program, etc)
An applicant must:
Be an individual artist or unincorporated group/ collective based in North York. The 7 wards located in North York are: 6 (York Centre), 7 (Humber-River Black Creek) 8 (Eglinton-Lawrence), 15 (Don Valley West), 16 (Don Valley East), 17 (Don Valley North), 18 (Willowdale) – Find your ward here.

For groups/collectives: at least 50% of the group/collective must be living in North York and a resident of North York must be the one applying on behalf of the collective/group

Be over 18 years of age

Be a qualified artist

Definition: A qualified artist is someone who has developed their craft through formal training and/or equivalent practice; actively practices and pursues their art; may seek payment for their work; and has a history of presentation of their work, whether that be to the public or in post-secondary institutions.

Be a Canadian citizen or a permanent resident of Canada

Have a Canadian bank account 

Applicants can be students enrolled in post-secondary education
Activity Guidelines:
Activity must start and finish between December 2022 and October 2023

Activity cannot finish before grant results are announced

All applications are for a fixed amount of $1000 or $2000.

We expect that your proposed activity will take between 50-100 hours.

Artists will be required to complete a final report if they are granted funding. The final report template can be accessed here.
Review Process
Applications will be reviewed by a jury of three artists and two North York Arts representatives.

Applications will be scored on the basis of impact; artistic merit; viability; and; overall impression.

Decisions will be communicated by mid December
For more information on the Grow North Microgrants or to have the opportunity to ask any questions, the program manager, Davinder, will be hosting office hours until the deadline of the application. Email them at davinder@northyorkarts.org to book a timeslot for one-on-one support.
North York Arts hosted an information session on September 12th at 6pm (EST), click below to review the recording of the session. Password is PP6%M0Z@
We would like to thank ArtReach, Toronto Arts Council, CUE Art Projects, Canadian Stage, and North York Arts Programming Committee for their support and feedback in the creation of this program.
Deadline to submit is Friday October 7th at 5pm (EST)
FAQ
1) Can my project take place outside of North York?
We encourage you to seek out resources in North York for your project, but yes your project can take place outside of North York.
2) Why do you ask for demographic information?
North York Arts is strongly committed to equity and inclusion in our programs. With this in mind, we have set out specific programming goals in our strategic plan to better serve our communities. We want to prioritize allocating funding to members of communities that have been historically marginalized. To ensure that we do so, we are collecting data on how our participants self-identify. This is optional and we appreciate your input. That being said, we also understand that some artists may feel pressure to relate their applications back to the hardships of their marginalization, if that is not something that is true to your work or don't want to share, please do not feel obligated to include that information. We aim for you to feel uplifted and supported during this process and not that this process is an an exploitation of identity.
3) What do you mean by "North York"?
The 7 wards located in North York are: 6 (York Centre), 7 (Humber-River Black Creek) 8 (Eglinton-Lawrence), 15 (Don Valley West), 16 (Don Valley East), 17 (Don Valley North), 18 (Willowdale) – Find your ward here. Contact us at info@northyorkarts.org if you have any questions!
4) How does Grow North define a "Qualified Artist"?
A qualified artist is someone who has developed their craft through formal training and/or equivalent practice; actively practices and pursues their art; may seek payment for their work; and has a history of presentation of their work, whether that be to the public or in post-secondary institutions.
5) I may end up needing more funding than I requested on my application- can Grow North provide me with additional funds?
No, Grow North does not have any additional funding to distribute out beyond what you were approved for, so please budget accordingly
6) Will Grow North fund 100% of my activity costs?
Yes, Grow North will fund 100% of your activity costs. You are not expected to have any other sources of funding.
7) What makes a strong work plan?
A strong work plan is detailed and realistic. Please make sure to include all the activities that will make your project possible. This includes prep, delivery, budget and evaluation.
8) What criteria is used to evaluate applications?
Refer to the rubric here.
9) Who is on the jury?
The jury is composed of 5 members. 3 of the jury members are working artists and 2 who are members of the NYA team. Davinder Malhi, the project coordinator for the grants, will not be a member on the jury.
10) When will results be sent out?
Applicants will be notified about the results of their application in late November -mid December.
11) What do you mean by "What is your activity's relationship to North York"?
We want to understand how you view your activity to relate to the North York community. Will all your work be done in North York? Will you be engaging community members or other artists in North York? Is your activity inspired by North York? Although it is not mandatory to answer "yes" to the aforementioned questions, activities that clearly identify a strong relationship with North York will be given preference.
12) I'm not happy with the decision made about my application- can I appeal it?
No, decisions made by the Grow North grant jury are final. We welcome feedback on the process by email to: info@northyorkarts.org
Microgrant Application Tips
1) Set up a meeting with the program coordinator! Davinder, our program coordinator, has allocated office hours until the deadline. As he designed this program, he is an amazing resource that can really help you navigate through the complexities of the granting. He's here to support you! If you don't have time to set up a meeting with him, try to attend our information session on Monday September 12th.
 2) Use simple language. Speak directly and passionately about your work and why you're doing it. You do not need to write formally or academically. You're speaking to other artists on the jury. Write in your own voice and speak about your project with as much specificity as you can. The clearer you can be in articulating your goals, vision, activity, and how this funding is going to help you achieve it, the more successful you'll be. 
3) Support materials matter. It can be very tough for jurors to assess art from a short text/audio/video in a grant application. This is where strong support material can make a huge difference. It can really illustrate the quality of your work. Good support material provides the jury with a visual break and allows them to connect to your artistry in a more visceral way. If you are submitting support material, make sure all the files are of the highest quality. If you have a grainy video of you dancing, maybe opt out to submit the high quality pictures of you doing that same dance instead. 
4) Get feedback on your application. When you've been working on an application for a few days, it can become very difficult to decipher whether your writing is communicating what you want it to communicate. Get a friend to read over your application. Ask them if they understand your activity and if they can spot any mistakes or gaps. Having a peer review your application before submitting is one of the simplest ways to improve your grant writing. Also, offer to do the same for your friends, helping each other is vital!
5) Start early. As artists, we know how applying for grants last minute can make your life more hectic than it needs to be. We encourage you to start your application as early as possible. Try starting at least a month in advance and work on it little by little, to prevent yourself from getting overwhelmed. Especially when it comes to finding office hours with Davinder or getting peer feedback on your application you will find folks much more helpful if you give them lots of time.
6) Save your answers in a separate document. Although Jotform allows you to save your answers if you make an account, we highly recommend you copy and paste the questions and answers into a separate document. This will ensure that your answers will not be lost.
This program is supported by: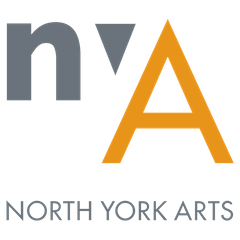 About Us
North York Arts (NYA)  collaborates with artists, arts organizations, and partners to develop, strengthen, and promote cultural programming and initiatives for North York communities
Contact us 
North York Arts
5040 Yonge St.
Toronto, ON, M2N 6R8
Monday – Friday, 9am – 5pm
Meet Julián
Julián Carvajal (he/him) is a Toronto-based award-winner creator & producer of experiences. This Queer Latinx Colombian Canadian Arts Manager/Producer has over 21 years of experience managing, curating and delivering arts festivals and cultural events. He is the Event Producer of the largest PanAmerican Food and Music Festival in Canada, Mentor in Residence at the Neighbourhood Arts Network while working at North York Arts, StreetARToronto and producing "In My Element(s) Symposia" for ArtWorkxTO.
Julián has collaborated with organizations and artists from 5 continents on multiple artistic projects. He has mentored over 400 self-identified artists for the past 10 years. He is passionate about building meaningful relationships; helping others to navigate the art sector in the city while collaborating with others to co-create an anti-oppressive and more diverse and inclusive vision of the art sector in Tkaronto.
What does art mean to you?
The Big Bang of my life