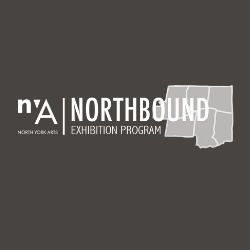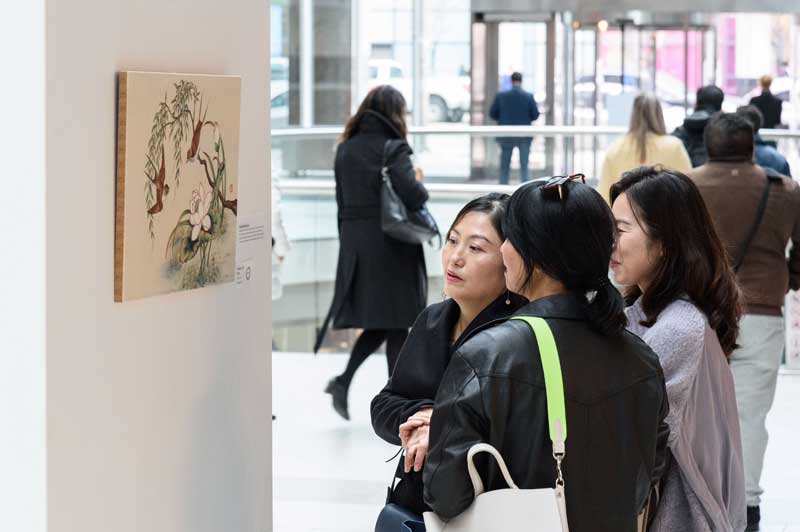 Northbound 2019 Minhwa Canada | Photo by: Ricky Yu
NOTICE: All exhibitions have been postponed to 2021 due to COVID-19. Please continue to check back for updates!
Northbound Exhibition Program is a free juried art program that was created in 2019 to support the professional development of emerging artists. The program prioritizes new-generation (18-29 years old) artists, newcomer artists, and artists with a connection to the North York community.
This year, Northbound will move from its old home at the Meridian Arts Centre to the bustling community hub of North York Centre. Northbound's new location will foster new kinds of connections between artists and community members, and allow program participants to explore the impact and presentation of their work in a public space. 
Northbound 2020 Jury members:  
Adom Acheampong
Claudia Arana
Paola Gomez
Ely Lyonblum
Paola Poletto
Northbound Exhibition Program 2020 Lineup
Sahar Abdallah
Narrative lines
2021
Anahita Akhavan
Unsettled
2021
Aqsah Shah
Unraveling Dreamscapes
2021
Anna Kavehmehr
Lacrima: /ˈla.kri.ma/
2021
MERAKI Project
MERAKI Project
2021
Ashley Beerdat
A Series of Mythological Narratives
2021

Northbound Exhibition Program 2019
Jury members:  
Julian Carvajal
Jibola Fagbamiye
Annie Wong
Paola Poletto
Madeleine Skoggard
Alessandra Pozzuoli
Who is Lady York, Anyway?

Michelle Peraza
Patria Potestas
KIN Collective
Constructing Liminal Space

Mika Babineau
 Ace and In Your Face

 Banafsheh Erfanian
Shahnameh (The Epics of Iranian Kings)

Tasneem Dairywala
Metamorphic Reflections
Minhwa Canada
Minhwa: The Colours of Korean Folk Art

About Us
North York Arts (NYA)  collaborates with artists, arts organizations, and partners to develop, strengthen, and promote cultural programming and initiatives for North York communities
Contact us 
North York Arts
5040 Yonge St.
Toronto, ON, M2N 6R8
Monday – Friday, 9am – 5pm