Starting in 2022, North York Arts is embarking on an exciting path to provide opportunities for artists living in North York. With three Grow North streams, this program will support artists by way of promotion, mentorship, learning opportunities and financial support. This program is in development, so stay tuned for details!
4-6 artists per year will curate a series of social media and blog posts, as a way to feature the artwork of local artists to the NYA public. Artists will be coached/mentored by NYA's communications team.
Summer 2022 Creative Resident: Patrick Walters
Winter/Spring 2022 Creative Resident: Tasneem Dairywala
NYA Art-repreneurial Courses
NYA will support the participation of North York based artists in arts-entrepreneurship programs, for example Artists' Taxes, Business Development for Artists, Grant Writing for Artists. Stay tuned for details on courses!
Are you a North York based artist, in need of an art-repreneurial course not mentioned here? Send an email to: info@northyorkarts.org and let us know what courses you would be interested in.
In 2022, 3-5 microgrants will be available ($1,000 and $2,000 each) for North York based artists to create and/or produce their artwork. To reduce barriers, NYA microgrants will not have very many specific requirements. Lower barriers helps to ensure the funds go directly to support creation and production of artwork as per the needs of the artist and does not require an artist to conform to the specifications of a funding source – a common restriction artists face!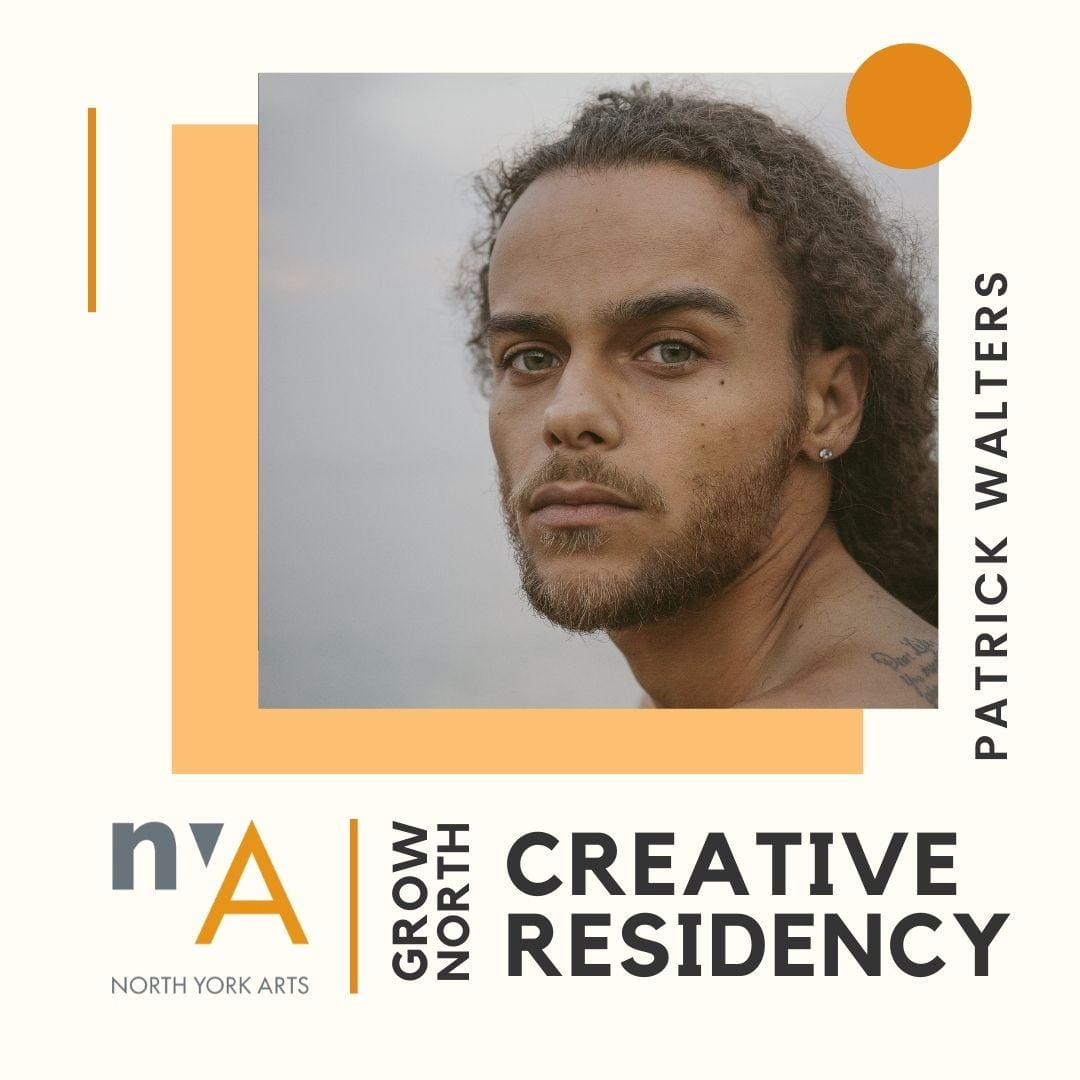 Patrick Walters – Spring 2022
NYA is so excited to share that our Spring 2022 Creative Resident is Patrick Walters. Stay tuned for his series of social media and blog posts over the next two months.
Patrick Walters is a spoken word artist/public speaker and arts educator who has spent over six years professionally using poetry to place emphasis on mental wellness and deconstructing the systems which negatively affect us – a simple message, but one of paramount importance in today's society. Through the execution of workshops and showcases, this message is passed on to the hearts and minds of his growing audience.
HOW TO BE A PROFESSIONAL ARTIST WHO CREATES GREAT ART
There is no singular "Correct" way to create great art or be a professional artist. Regardless of your artistic discipline, what works for one artist, may not necessarily work for the other and therefore the ideas and "advice" that I will be sharing in this column, will be subjective, based on my (6+ years of ) professional experience and prefaced with many "I" statements. HAVING SAID THAT, "I" do believe that these ideas and practices can be applied and moulded to many artistic disciplines in ways that will achieve results and success. So let's get into it! 
Habitual Creative Time vs Genuine Inspiration 
I think as we begin this conversation, it is important to note that the very nature of being a "Professional" artist is somewhat antithetical to the idea of creating amazing art. How can you continuously create the best art of your life with a deadline and a budget and oftentimes confounding stipulations put on you by someone who may not necessarily understand your artwork or artistic practice? For me, this is a question I often ask myself. The conclusion I've come to is this; Find the balance between creating structured time in your day for intentional and consistent creative time while also nurturing and then capitalising on moments of genuine inspiration. The reality of the situation I find myself in, is that if I just sit around and do nothing until I feel a moment of genuine inspiration, I may create beautiful and masterful art over time, but I will never be able to earn a living, let alone achieve financial and career success for myself. While I often find myself raging against this harsh reality, I have also been fortunate enough to see the benefits of having structured work and creative time in my career. In addition to that, I also truly believe that my best work comes from moments of pure inspiration where I am able to set everything else aside, and become completely enveloped in the process of doing what I was put on this earth to do; my art. I would never want to lose that. So the full picture for me is to schedule enough time in my day to complete the "must-do" art (Social media engagements, Grant proposals, emails, workshops, speaking or writing engagements, commissions etc) , while still providing room for my mind to wonder and stumble into moments of genuine inspiration and creativity (creating new poetry and music).
But, how?
 Is It the Habit of Creation or Creating Good Habits?
There was never a specific point in time where I thought to myself, "Boom! Now I got it all figured out". In fact I think many professional artists will tell you that there is NEVER a point where you have it all figured out because the balance of what is required from you is always changing from month to month and year to year. Some weeks I have all the work in the world lined up and I have to set aside much more structured time for myself because "Money affi mek!" In those moments I will naturally be more focused on worldly ideas of money, deadlines and networks and be less open to a moment where the universe will speak to you in such a way that you experience a brilliant idea for an artwork or have the strong desire to create something. Trust me, that is okay! I create a schedule for all my "Must dos" and capitalise on that because I am trying to understand that I am earning money and resources, in order to have more time and money to finance my truly artistic endeavours. Some other weeks, I may find myself with more time and space to create and it is equally important to seize those moments to the fullest because I understand that these moments are fleeting and I was the 1-in-7,000,000,000 that the Universe chose to put that artwork out to the world. In these times, I will naturally find it more difficult to cross off the "must dos" and they may oftentimes feel like even more of a chore than they already can sometimes feel like for me. Trust me, that is okay!
Ideally, in my week, I will be able to balance between the two ideas and that is actually quite a large metric by which I define "Success" for myself as a professional artist. My modus operandi is this: I want to be in the habit of being able to seamlessly switch between completing my "must do" tasks and seizing on random moments of inspiration in my day to day. If I have a good idea or a beautiful line pops into my head, I WRITE IT DOWN. I cannot tell you the amount of times I have gone back into my Google doc of ideas and found UNCUT DIAMONDS in the form of an idea that I can turn into a bar, a turn of phrase, a whole poem or even an entire project. None of those would have been available if I didn't write it down at the time, knowing that I would return to it after my "must dos" were completed. You don't get to decide when a moment of inspiration or creation will hit you, but you can do everything in your power to take full advantage when it does and also cultivate healthy conditions for it to occur. 
IN THE END 
In the end, experience and discipline will be your best teachers. You cannot create great art or be a professional artist without getting into the habit of being comfortable working on deadlines, within budgets and inside stipulations of your contracted employer. However, this does not mean that you forgo moments of genuine inspiration because you need that to feel complete and to create truly stunning pieces of art. Balancing both is the ever changing mission, and it is my privilege and my responsibility to execute that mission, to the best of my ability, on a day to day basis. This column has only scratched the surface of the iceberg in terms of this topic but I would be happy to go even more in depth on examples and personal anecdotes to give more context in the future. Thank you for reading and all the best in your mission.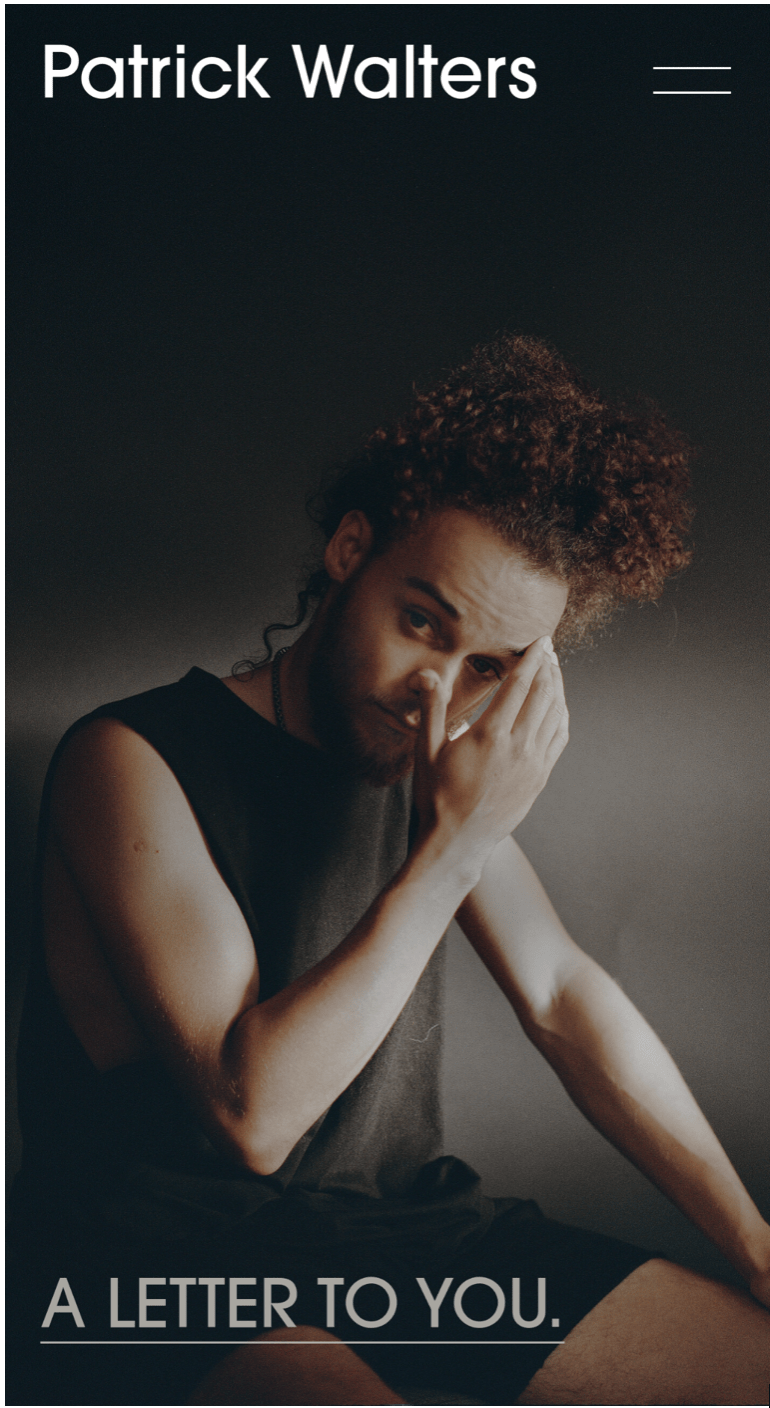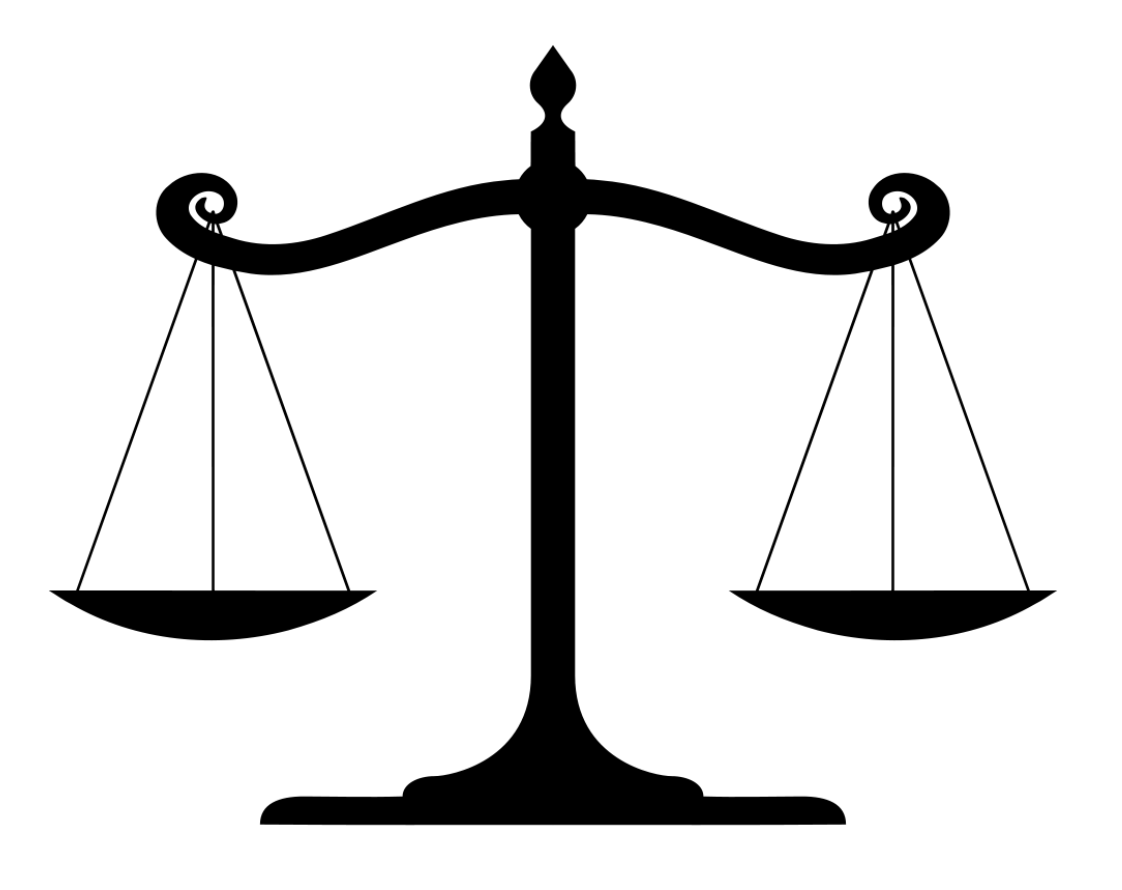 HOW TO BE A PROFESSIONAL ARTIST WHO CREATES GREAT ART - AUDIO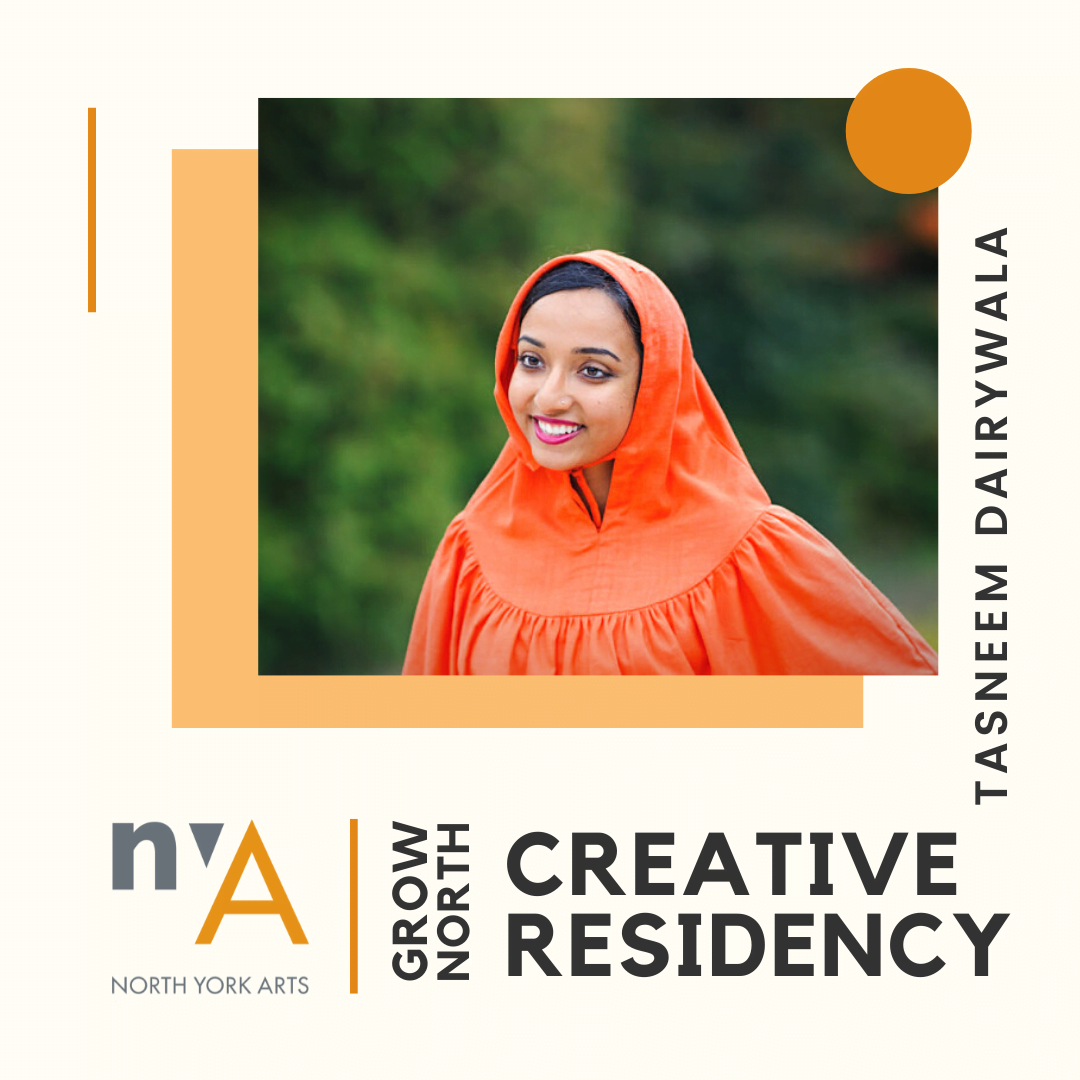 Tasneem Dairywala – Winter 2022
NYA is thrilled to announce that our Winter 2022 Creative Resident is Tasneem Dairywala. Tasneem will be curating a series of social media and blog posts over the next two months.
Tasneem believes that art can illuminate all the nitty-gritty corners of the expected, the ordinary, and the sane. Creating art empowers her to change the unease from facing any crisis into the pleasure of unraveling it. She loves to create worlds full of magic and warmth, focusing on themes of resilience, empathy, and love.
Outside of her personal art practice, Tasneem works as the Executive Director of Art Ignite. and brings inclusive visual arts programs to the Flemingdon Park neighbourhood. Her workshops are designed to connect people from disparate backgrounds by using the arts as a tool for knowledge and understanding.
Building a Creative Practice
Building a Creative Practice
By Expecting the Unexpected
We're all born artists, but for most of us, creativity gets buried under the pressure of heavy responsibilities, busy schedules, and rigid social structures. For those of us who are able to make room for our creativity, we still often manage to stifle it through our own expectations. So here are some dos and don'ts to build and sustain a creative practice based on my own experience! 
DO
Do expect your creativity to reward you, to create an additional layer of meaning in every part of your life. A tearful hug from an audience member, a homemade cake from a participant, a balloon of happiness expanding within your heart… These are the unexpected gifts your creativity will sprinkle upon you.
DON'T
Don't expect your creativity to reward you with money and fame. These goals are just a reflection of what society considers 'successful'. If these are your end goals, there are easier ways to get to them. Our creations sew together the torn fragments of the world. What we create is valuable, even if it doesn't meet the standard definition of success.
DO
Do expect your creativity to stun and surprise you. Bring down 'art' from its pedestal so your creativity can have free reign. Trust in the unknown. Encourage yourself. Your creativity will bloom when you play, experiment and let loose!
DON'T
Don't expect your creativity to bring you perfection. We are imperfect beings living in an imperfect world. We can only make imperfect things. Be careful of the narrative you tell yourself.  If you start creating to achieve perfection instead of joy, your creativity will go into hiding, quietly withdrawing until the pressure lifts off.
DO
Do expect your creativity to want excitement and change. Go to shows, take classes, read books. Reach out to other artists and art organisations, such as NYA! Taking the first step is scary but necessary. Seek knowledge. Build connections.
DON'T
Don't expect creativity to always be around. Creativity doesn't like being alone all the time, and it certainly doesn't like being bored. Pretty much anything other than sitting at home and stewing about its absence will bring it back to you.
And that's all I've got! Creativity is elusive and slippery. Expect too much, and it'll flee. Let it breathe, and it'll seep through the cracks of the ordinary in the most wonderful ways. I wish you the best of luck!
–
Tasneem Dairywala is an Artist, Writer and Illustrator. To read more of her writing, sign up for her newsletter at www.tasneemdairywala.com
Attending Art School
Based on: Girl, By Jamaica Kincaid
Wash your brushes immediately and put them to dry hanging upside down; Wash the acrylic ones separately and never mix them with oils; don't leave your paintings to dry in the hot sun; they'll cook and crack; wash your palettes as soon as you're done using them; when buying yourself an apron, be sure that you don't spend too much money on it, because that way you won't feel guilty when you spill wax and paint all over; prime your canvases overnight before you paint on them; always eat your food before you start painting; don't want toxics inside there; don't sing while you work; don't socialize so much; don't eat your meals outside – you're wasting good money; this is how to build a stretcher; this is how to stretch a canvas on the stretcher you have just built; this is how to use an easel when you're painting something too large; this is how you smile to a professor you don't like too much; this is how you smile to a professor you don't like at all; this is how you smile to a professor you like too much; this is how to sculpt a pot; this is how to sculpt a face; this is how to sculpt a body; this is how you set a work on display; be sure to wash every day; the smell of your paint is better than the smell of your sweat; don't paint too many flowers – they can make your work boring; don't throw stones to hear the pattern of sound they make; you waste too much time daydreaming; this is how to knead red clay; this is how to knead white clay; this is how to start up a kiln; this is how to get the maximum amount of work done in the minimum amount of time; this is how to save a painting before it becomes an inconceivable mess; this is how to burn old rags; and that way your room won't look dirtier than it is already; this is how to control your work; and this is how your grades control you; this is how to love what you do; and if this doesn't work there are other ways, and if they don't work, don't feel too bad about giving up; this is how to make old supplies last; this is how to squeeze out each thumbnail for more ideas and mistakes to make sure your painting turns out looking perfect; but what if I like them imperfect?; you mean to say that after all this, you are going to be the kind of artist who thinks every mark you make is a masterpiece?
Building a Creative Career
An Interview with Tasneem Dairywala
Can you tell us a bit about yourself?
I am a visual artist and an art educator. I run a non-profit called Art Ignite and we do lots of fun art programs in Flemingdon Park. I'm also on my way to publishing my first children's book, 'How to Show Love' after which, I will be able to change my status from writer to author!
What would you say are the most important parts of building a creative career?
Continuous learning:

By learning, I don't mean acquiring an expensive degree or only learning about art-specific topics. Learn about whatever makes you curious, because it's crucial to creative growth. Here are some free or low-cost education platforms that I've found very useful:

Gale Institute

TDSB classes for adults

Coursera

City of Toronto: Parks, Forestry and Recreation

Toronto Public Library
Building connections:

Post-COVID, it would be wonderful to start attending art events again and building in-person connections. But in the meantime, there are other ways to remain connected: 

Ask every person you know if they know someone doing the same things as you. I have found this to be the absolute best way to accumulate knowledge and find collaborators.

Join newsletters. Almost all organizations send them out, and they're full of opportunities.

Look at Toronto, Ontario and Canada Art Council's websites. Search for grants related to the fields you're interested in, look at who was funded by these grants in the past year, and reach out to them. This is how I came across NYA. They gave me the volunteer experience and mentorship needed to start my own business, and it all started with an email!

Being brave:

You've already taken the first steps in this journey. Don't be afraid to move forward. You're good enough to get grants. You're good enough to run projects. You're good enough to do whatever you desire!
What are some of the steps you take to apply for grants?
Attend grant writing workshops by funders.

Include keywords from the grant description and evaluation metrics in my application.

Talk to the grant officer before applying.

Plan the budget before the project so I know what's achievable.

Make sure the support material is high quality. 

If they're asking for reference letters, make sure the letter is signed, has a header, the correct date, and answers their questions. 

If they're asking for art work, make sure it's professionally documented.

Break up long questions into smaller sections. This helps to ensure that the entire question has been answered and no details have been left out. 

Ask people to proofread. Most people want to help and will say yes!

Start and submit the applications as early as possible to avoid getting stressed.

Ask the grant officer for feedback if the application is unsuccessful.

Pay someone to write the grant if the application is repeatedly unsuccessful. It's a great learning experience and worth it, especially if the grant writer works on commission.
Are there any grants that are good for emerging artists?
Art Reach is a great one if you're under 30. 

Cultural Hotspot is also fantastic, but you have to partner with an organization.

Toronto Arts Council and Ontario Arts Council applications are not too hard, but each program has a different eligibility criteria. Make sure you meet it before starting the application.

Inspirit workshop is also great if you have a project idea specific to their mission.

Microgrants are good starters, but they pop up randomly. Keep an eye on your newsletters!
Is there anything else you would want to tell an emerging artist?
The art world is like a buffet. You want to keep adding projects to your plate even after it's full. But it's not sustainable. It's a long journey so take care of yourself and your mental health. There will always be more opportunities.
About Us
North York Arts (NYA)  collaborates with artists, arts organizations, and partners to develop, strengthen, and promote cultural programming and initiatives for North York communities
Contact us 
North York Arts
5040 Yonge St.
Toronto, ON, M2N 6R8
Monday – Friday, 9am – 5pm