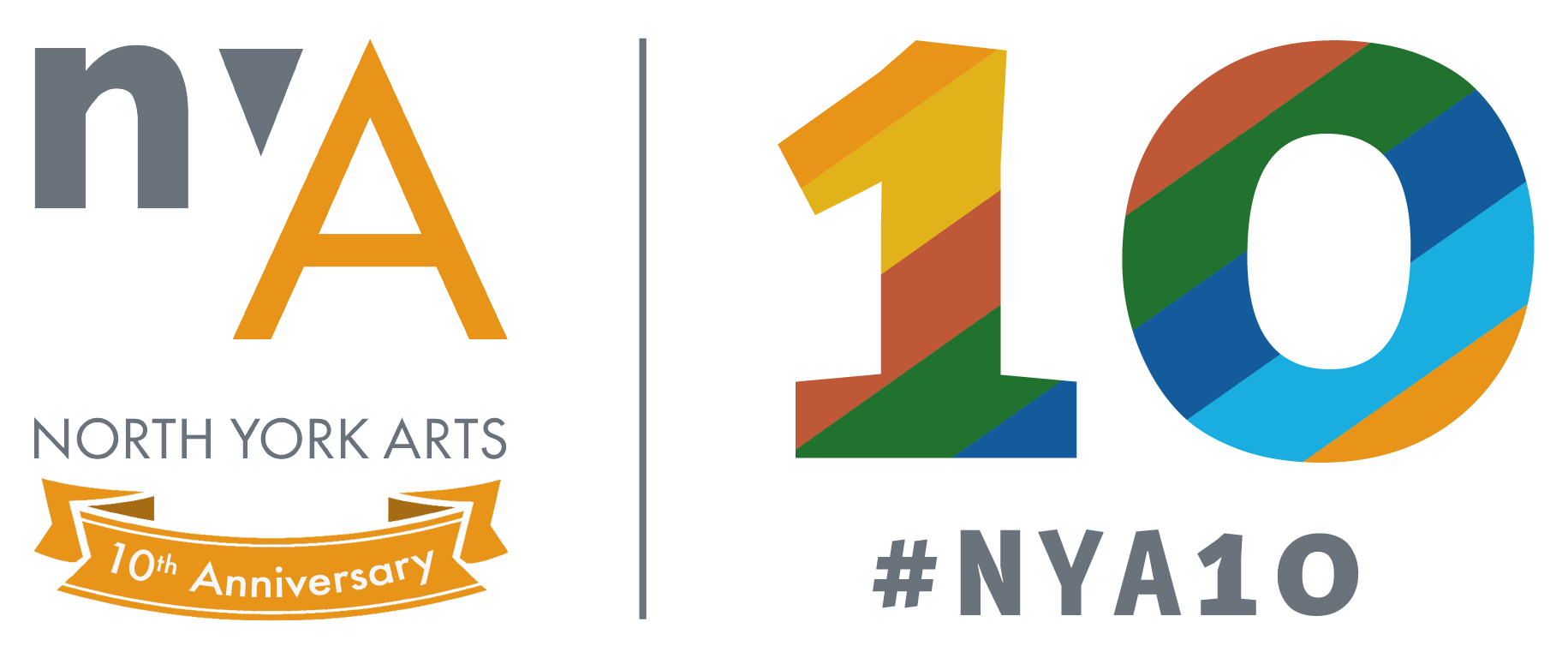 In these 10 years, we have engaged with hundreds of artists, in this opportunity, we wanted to give them the space to tell what does NYA mean to them from their art forms, emotions, perspectives, feelings. We have created this space for them to celebrate our 10 years while celebrating the amazing work they have done inspired by and with our North York communities! Art is complex and goes beyond words, some artworks might be up for you for interpretation and some might be straight to the point. Allow yourself to navigate with us these commissions created by 10 unique artists who have taken join us in this amazing ride! North York is a strong and resilient community! Let's celebrate with these wonderful artists who we are!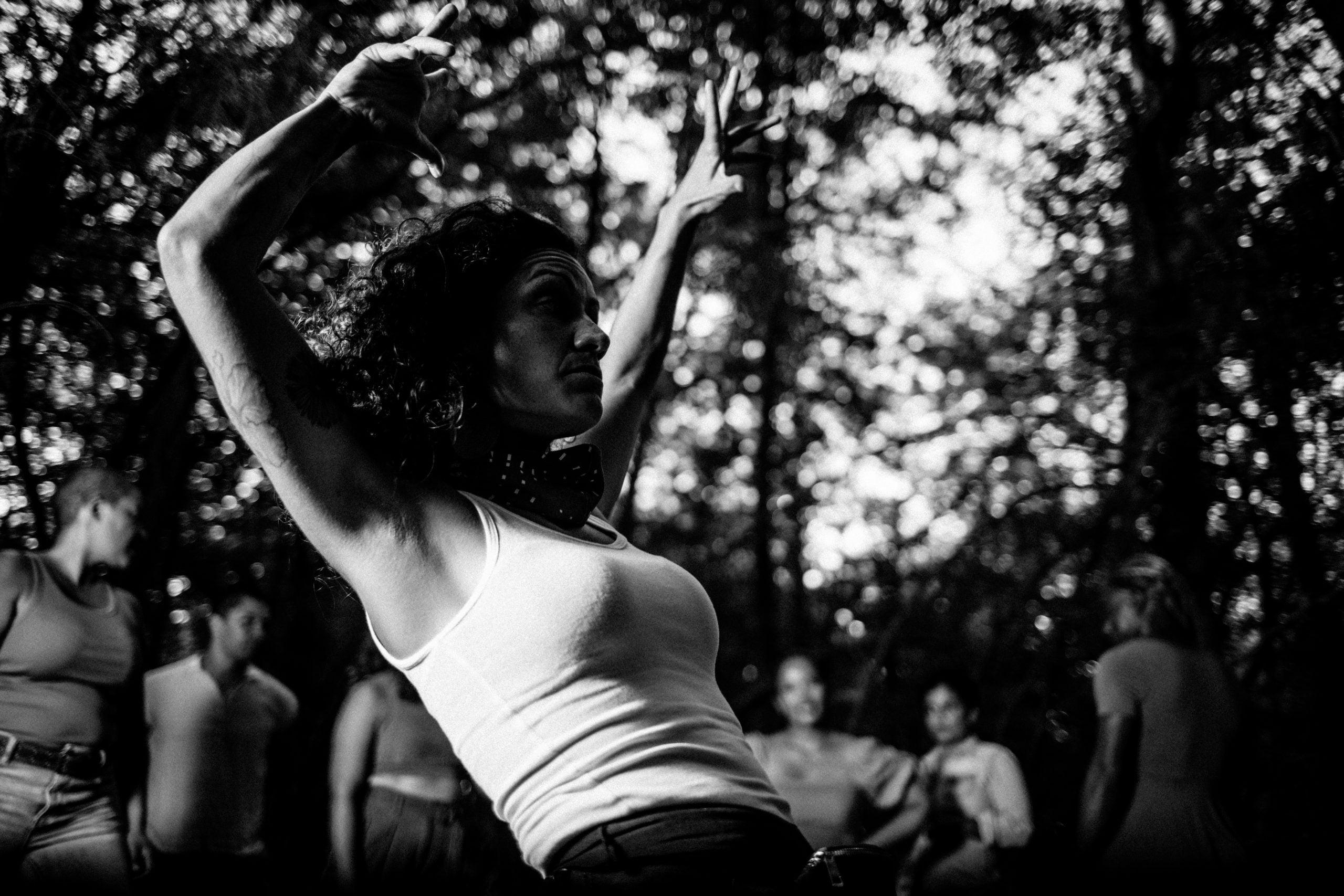 Dancer | Choreographer | Producer | VAW Counsellor
Artist Statement
My creative pursuits have been concomitantly informed by Canadian contemporary dance grounded in dance from Venezuela rooted in Afro-Indigenous genres. As a queer Venezuelan subject in Toronto, I find my greatest inspiration and expression in the generative convergence of these two genres, a convergence that fosters a holistic, embodied exploration of my subjectivity and lived experiences and that connects me to others who negotiate the complexities and beauty of diasporic existence. Present in all of my work are traces of my early childhood and family's migration journeys across and through many generations.
About Victoria Mata
Victoria Mata Venezuelan-Canadian settler in T'Koronto. Poly-lingual choreographer, dance artist and activist with a background in expressive arts therapy. Mata's career was first sculpted by pedagogic, self-directed training, which proceeded with training under internationally renowned choreographers. Mata's sensibility to inclusion and border stories is due to her eclectic upbringing in three continents before the age of fifteen. Intersectional, multi-framed community-arts and the abolishment of violence against women are some of Mata's passion. She has intricately weaved these themes in her MFA in Contemporary Choreography at York University and is foundation for some of her recognitions such as being a recipient of the Metcalf Foundation, a finalist of the Toronto Arts Foundation Emerging Artist Award and ensemble member for 7 Dora nominations. Mata deeply believes in the arts as core and tangible mode of sustaining and transforming the paradigms of oppressive tropes to populate a sphere of discourse, play, exploration and possibility.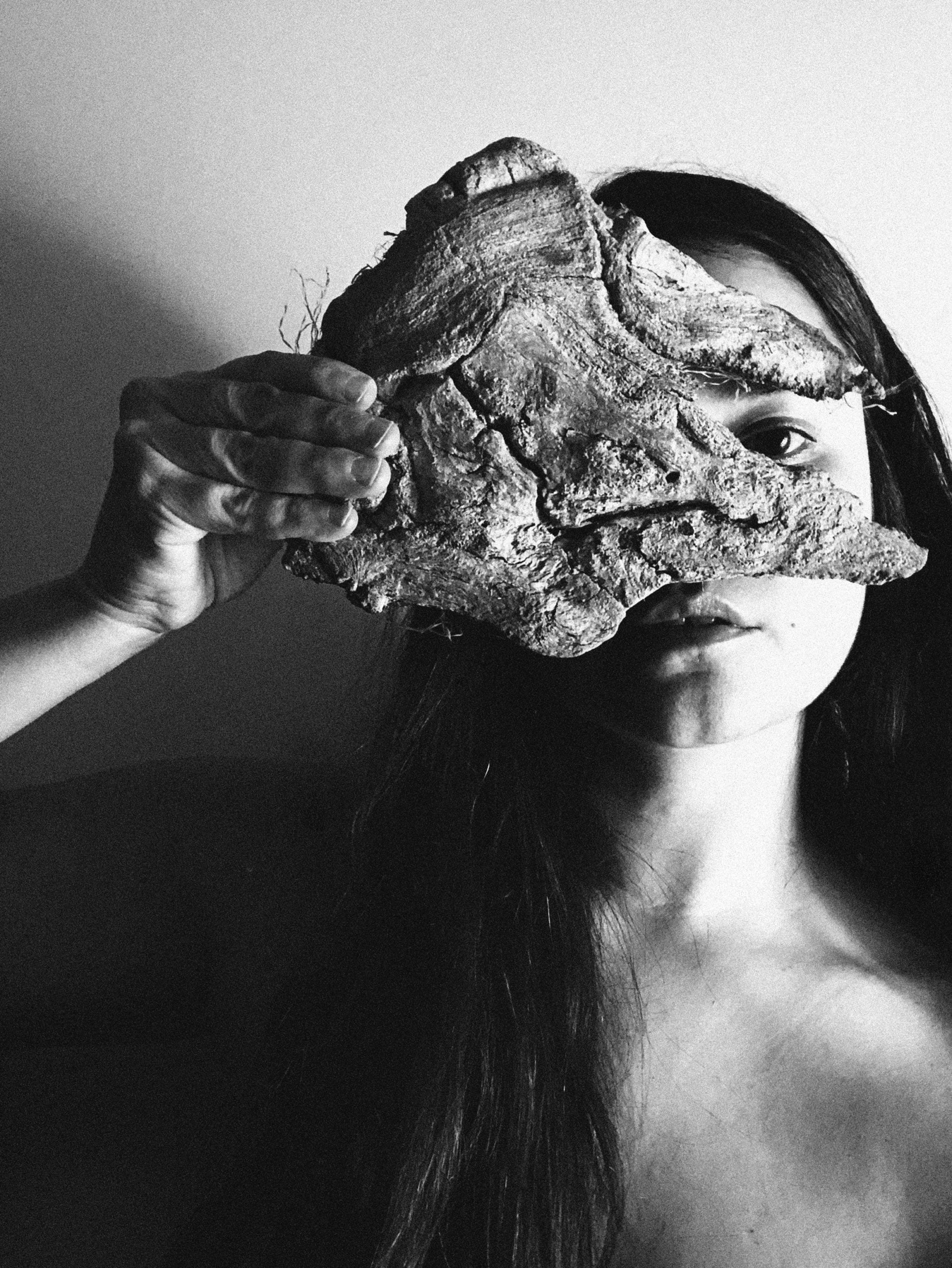 Animator/ Multimedia Artist
Artist Statement
My work explores the materiality and inherent beauty found in the minutia while pushing frame-by-frame boundaries. With this approach at the centre of my practice, I focused on the idea of anniversaries for this piece. Normally they are a time for celebration but most importantly reflection. I wanted to explore this idea when asked "What does North York Arts mean to you", and represent it through a storybook. But not just any storybook, one that comes to life through unique materials, textures and colours, one frame at a time. I feel like this eclectic diversity represents the incredible community that NYA has helped grow. A place to feel safe, inspired, and nurtured which is represented through beautiful glowing light. My hopes with this piece are that you too can feel the wonderment, and imagination that comes along with reflecting on the past, but more importantly when looking towards the future.
About Cristal Buemi
Born in Puerto Rico and raised in Canada, Cristal Buemi is a multimedia artist that holds a BA from Ryerson University and an MA from Bau, Design College of Barcelona. While multidisciplinary by nature, (animation, video, photography, 1 collage and digital design), her work pushes frame-by-frame boundaries by exploring the materiality and inherent beauty found in the minutia. Both her collaborative and individual works have been exhibited worldwide, including its inclusion in The New York City Independent Film Festival, Animac (Spain) and Harbourfront Centre's Pandemic Postcards Series. Cristal's passion for pedagogy and creative expression has enabled her involvement in the art education community with various organizations and schools, such as TIFF, Toronto Animated Image Society (TAIS), The Koffler Centre of the Arts, North York Arts, York/Sheridan Design and Big Brothers Big Sisters Canada. Providing an opportunity to support a diverse group of participants in the advancement of their own creative practices.
https://www.cristalbuemi.com/
Seed and Soil Relationship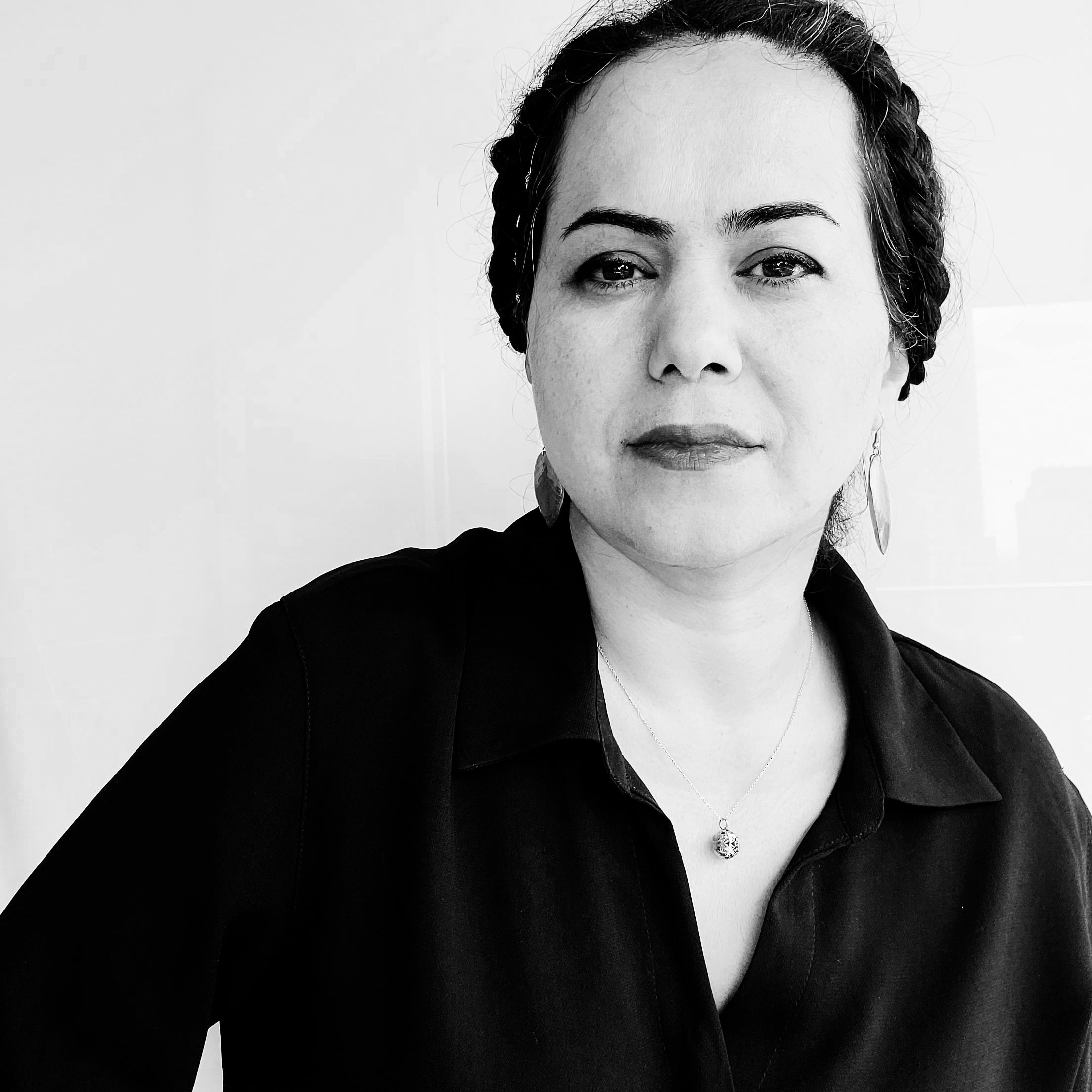 Azadeh Pirazimian (she/her)
Artist Statement
North York Arts, for me, resembles soil. According to science, "soil is a mixture of minerals, water, air, organic matter, and countless organisms. Soil is capable of supporting plant life." Indeed "soil helps anchor plants and provide the essential elements of water and nutrients." On the other hand, "plants prevent soil erosion and provide organic matter."
In the spring of 2015, when I arrived in Tkaronto, "The place in the water where the trees are standing," I replanted my 2 roots in this fresh soil as a new settler, a soil of network and connection among a safe space. A soil that has lent a hand to anchor my roots to regrow and reconnect with my fellow artists to explore my novel surroundings step by step. Therefore, in this piece, I have photographed a thirty-day growth process of a diverse spectrum of seeds in ten containers that I call it "North York Arts in Ten Years."
About Azadeh Pirazimian
Azadeh Pirazimian is an Iranian – Canadian multidisciplinary artist, an art instructor based in Toronto and a former lecturer from Iran. Azadeh has a bachelor's in painting and a master's degree in visual communication. In her practice, 1 she has actively been investigating prevailing power structures, social norms and conventions while focusing on belonging, womanhood and everyday resistances. Her interests are a matter of representation, collaboration as practice, feminist politics and intersectionality. She mainly aims to initiate methods within her art practice to create space for dialogue. Azadeh's artistic approach combines different disciplines, including photography, video, performance art, painting and illustration, while her methodology is consistent. Over the years, her works have been presented at several exhibitions in Iran, Canada and Netherlands. In her most current body of works, "I have Become Red," She offers a critical view of a socio-political and cultural issue over "Being Silenced." either by oneself or society. Right now, Azadeh is working in her studio as a full-time artist and teaching art besides.
https://www.azadehpirazimian.com/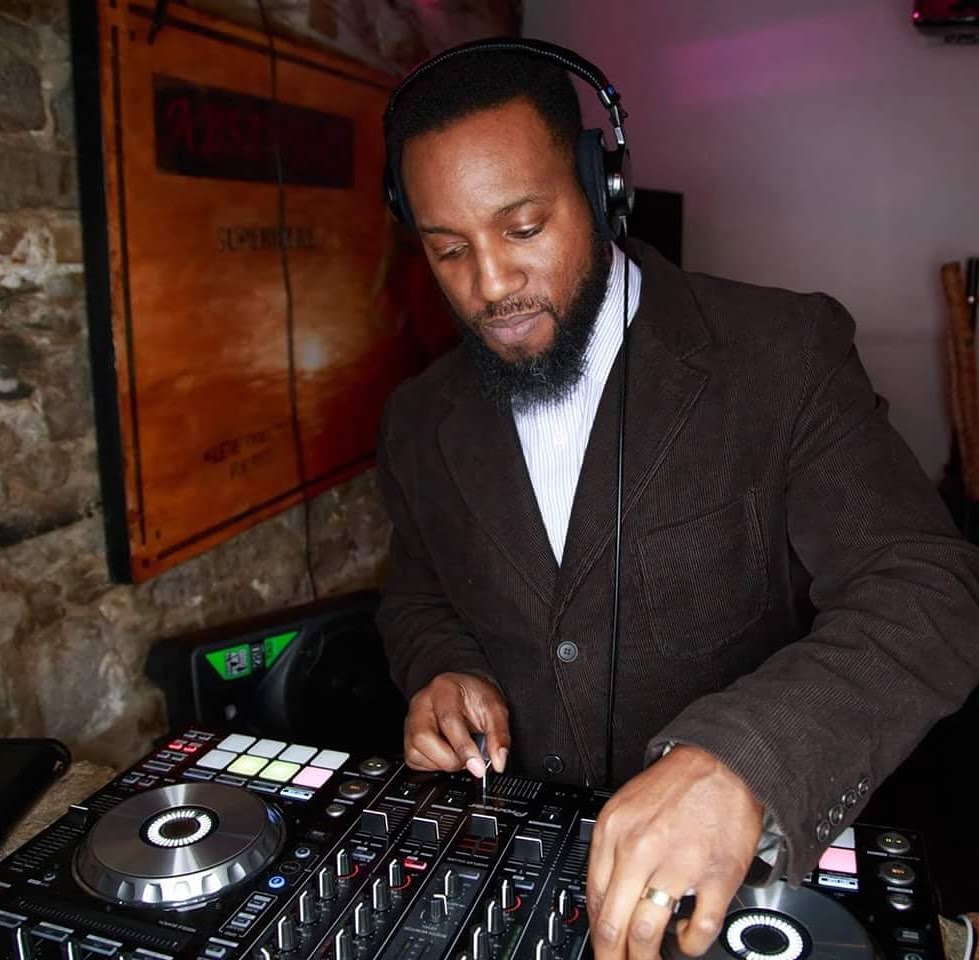 Benjamin de Graaf (he/him)
Creative Lead | DJ Elegance
Artist Statement
Creating the vision for this project de nitely stretched me. Naturally as a DJ the idea of doing something audio is easy but when given the question of "What does North York mean to you?"
I wanted to showcase or highlight the spaces and places where I have experienced – community, working with youth & working with people and making a difference to others. North York is a place where I went to university – moved out of the area but have now returned as an adult and now with a family and raising kids my kids.
The overall vision was how to incorporate everyday sounds, sights and places. Keeping things local to North York I incorporated my son's voices and the beat is from an emerging and talented producer/engineer and DJ – WZRD who graciously allowed me to use one of his beats which I felt was perfect for "Day Moves and Memories.
North York is a beautiful space in Toronto and hope this video highlights what the area has to offer.
About Benjamin de Graaf
Benjamin De Graaf (DJ Elegance) is a musical connoisseur/curator and experiential event strategist. DJ Elegance's musical style incorporates a wide variety of styles from past to present mixed or blended to perfection and filled with a twist of musical experimentation. A great fit for your next special event or social affair. When he is not lighting up event spaces he is instructing/teaching new DJs through his successful DJ Academy or working with youth in schools and community using his arts-based educational workshops (Love Music Initiative) to work with youth and make a difference. 
Benjamin's active roster of clients are Holt Renfrew, Match.com, Footlocker, Footaction, LA Fitness, Delta Hotel, and the Toronto & Durham District School Board.
Benjamin De Graaf (DJ Elegance) is a musical connoisseur/curator and experiential event strategist. DJ Elegance's musical style incorporates a wide variety of styles from past to present mixed or blended to perfection and filled with a twist of musical experimentation. When he is not lighting up event spaces When he is instructing/teaching new DJs through his successful DJ Academy or working with youth in schools and community using his arts-based educational workshops (Love Music Initiative) to work with youth and make.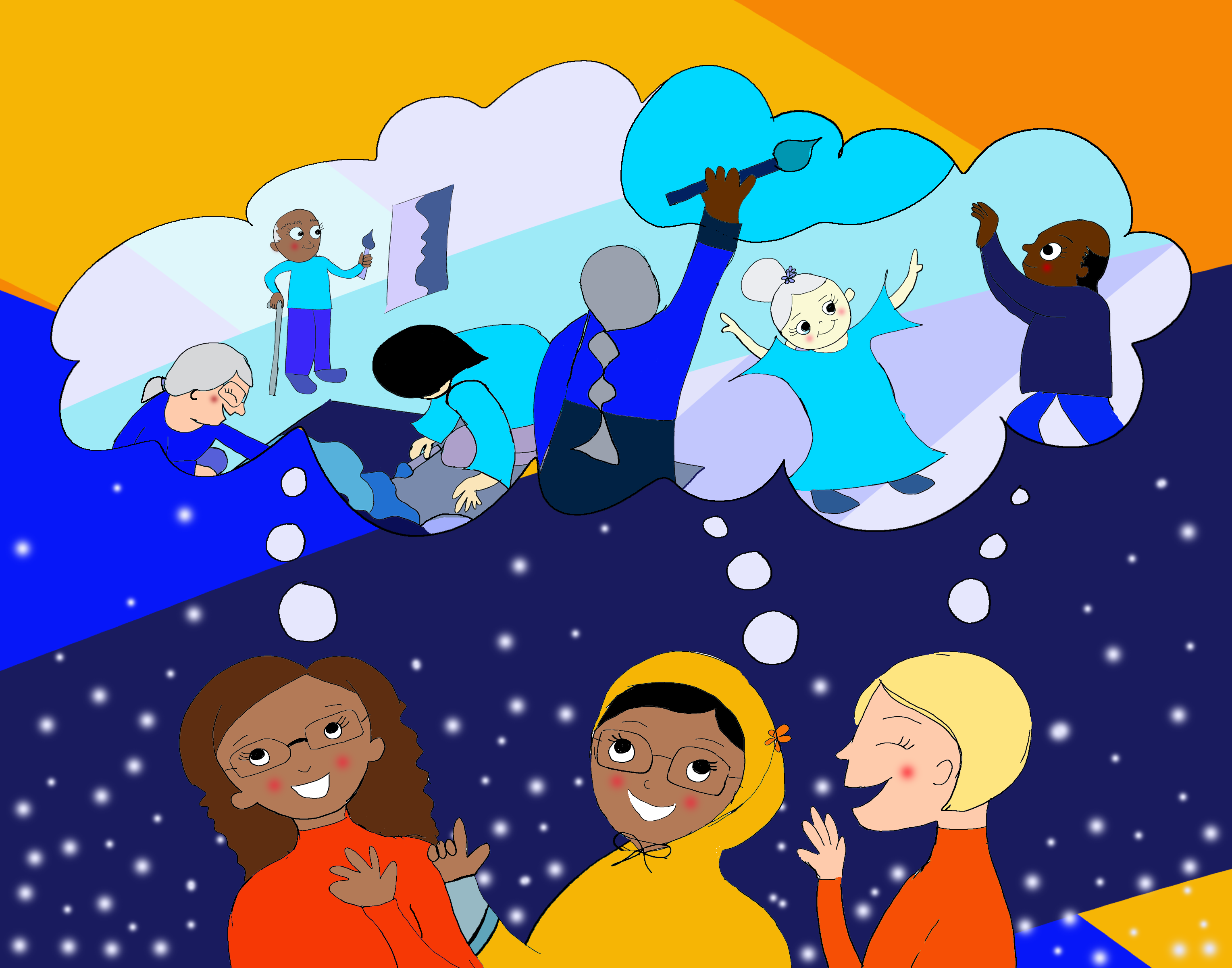 Tasneem Dairywala (she/her)
Artist Statement
North York Arts is a place where you can find role models, where you can connect with artists and build communities buzzing with creativity, inspiration magic. Through North York Arts, I have been able to act on my dreams and accomplish so many of my artistic goals. This piece is a tribute to Lila and Melissa, who have helped me bring so many wonderful people together through community programs and exhibitions. One of our most powerful collaborations was Repainting Perceptions, a narrative painting workshop series that stimulated conversations about Islamophobia and other current issues to breakthrough biases.
My hope is that North York Arts can continue to grow spaces in which artists and residents can gather to share ideas together. I believe that one day, North York will be covered with galleries, murals, and studios around every corner and that it will become even more vibrant than it already is.
About Tasneem Dairywala
Tasneem Dairywala is an award-winning Visual Artist, the Executive Director of Art Ignite, and a graduate of OCAD University's 2015 Drawing and Painting program. She believes that paint-loaded brushes can illuminate all the nitty-gritty corners of the expected, the ordinary and the sane. With them in hand, she feels empowered to change the unease from facing any crisis into the pleasure of unravelling it. Currently, she is experimenting with digital painting to write and illustrate children's books and comics.
Outside of her personal art practice, Tasneem works as an Arts Educator to bring inclusive visual arts programs to the Flemingdon Park neighbourhood. Her work stems from the 1 belief that art has the power to overcome boundaries that divide us. That is why she finds it so important to use her knowledge as an artist to connect and empower people.
Tasneem's work has been funded by Ontario Arts Council and exhibited in spaces such as Daniels Spectrum, Meridian Arts Centre, and Ontario Place.
https://tasneemdairywala.com/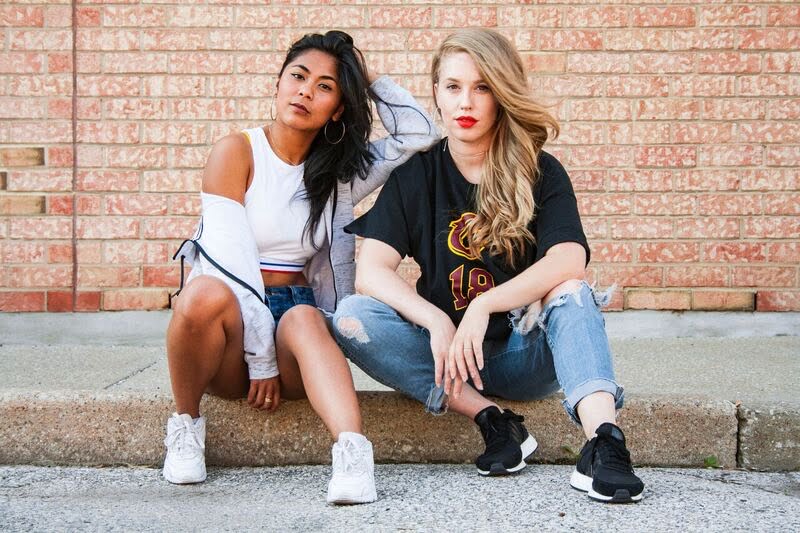 Queenie Seguban & Kelly Reindorf
Dance Artists/Dance Educators
Artist Statement
When discussing what NYA means to us, the word that came up over and over again, was community. This piece, set to the original poem "Sista" (by SOG participant Nia Boateng) is a reflection of what (our) community means to us. It's collaborative, it's supportive… it's transformative.
When we celebrate women in dance, when we uplift women's voices, when we build together, when we grow together, we create strong, vibrant communities. Thank you to NYA for supporting ours and for supporting the larger arts community of North York.
Choreographed by School of Groove's Kelly Gammie and Queenie Vicenté in collaboration with Dana Licorish, Helen McGrath, Jazmin Dela Paz, Katelyn Bernard, Nia Boateng and Quincie-Alysha Taylor.
About School Of Groove
School Of Groove is a dance training and mentorship program dedicated to nurturing strong and confident female dancers. We act as a bridge – connecting dancers to like-minded peers, mentors and the larger dance community. Our mission lies in giving emerging talent a holistic approach to the learning experience and the tools they need in order to refine their practice and find success on their personal dance journey (and beyond).
Inspired by their own experiences with their dance crew DEUCEnDIP, professional dancers/dance educators Kelly Gammie and Queenie Vicenté wanted to create a space for emerging artists, to train, share and grow together. Through commercial and street dance techniques, SOG aims to create a space for women to build the confidence and skill set to be the next generation of [creative] leaders.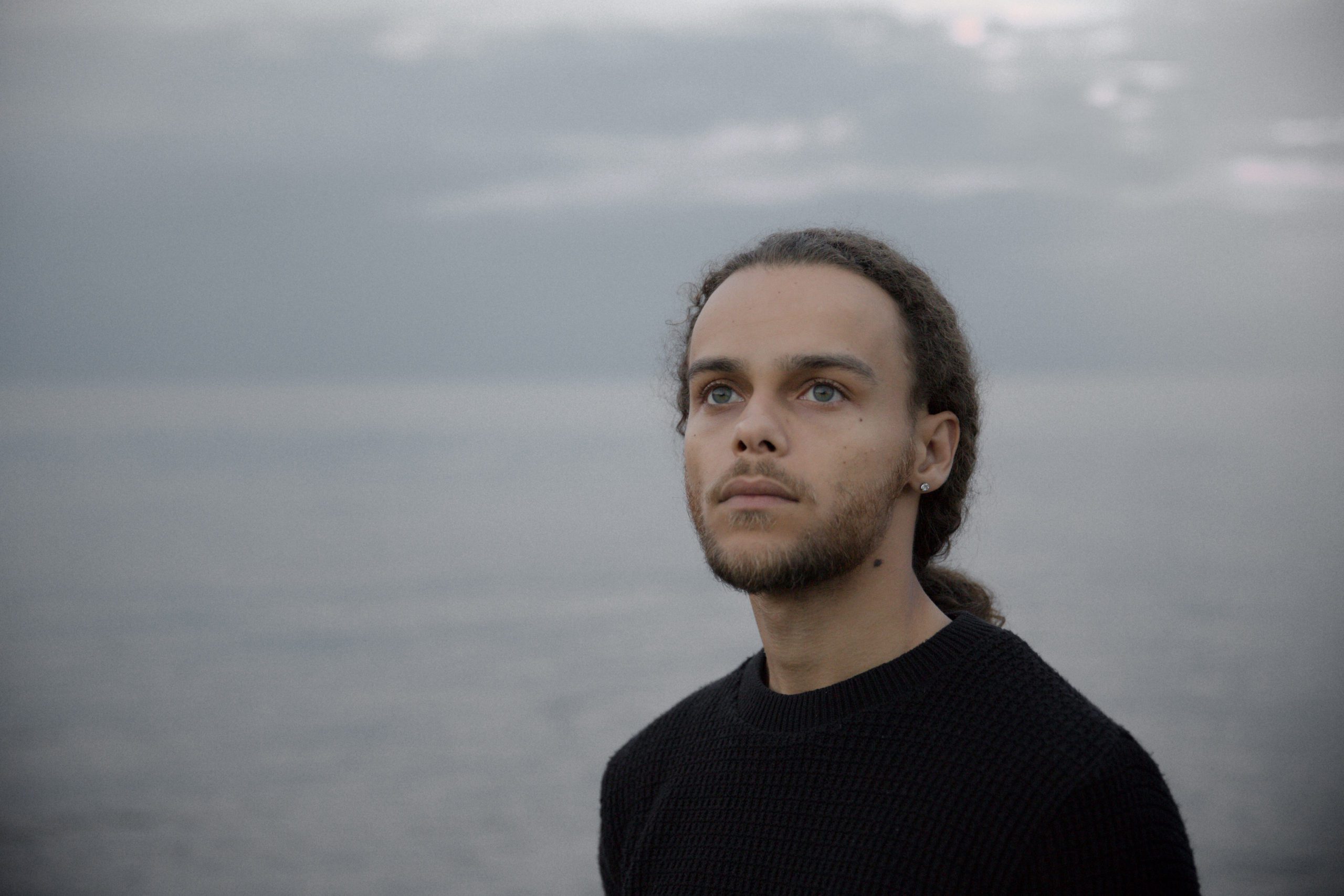 Poet, Recording Artist, Arts Educator
Artist Statement
The Art of A Miracle is a short Docu-Poem that is meant to capture my relationship with North York Arts over the past 7 years, as I started off as an emerging artist, and grew into the artist I am today.
I am a firm believer that an organization is only as good as the people who run it every day, that is why when I choose to celebrate North York Arts as an institution, it is the people within the organization that I will always look to highlight.
I believe that North York Arts is very much alive and here to stay. What we have created so far is foundational to our community and I look forward to building upon it for many more years to come.
About Patrick Walters
Patrick Walters is a poet and arts educator who is dedicated to sharing stories that speak to the issues we all battle daily. His work is a constant reminder to us to never give up on our own hopes and dreams, even in the face of the harsh realities of the world we live in. After releasing his debut album, The OffShore Account, Patrick has been focused on his arts education career as well as sharing his works of poetry on stages across North American cities and the Caribbean, where his parents raised him on the island of St. Kitts.
His ideals of perseverance and hope in the face of adversity have helped him to this point and today, he is happiest when he can share a bit of his lived experience with others.
https://www.patrickwalters.ca/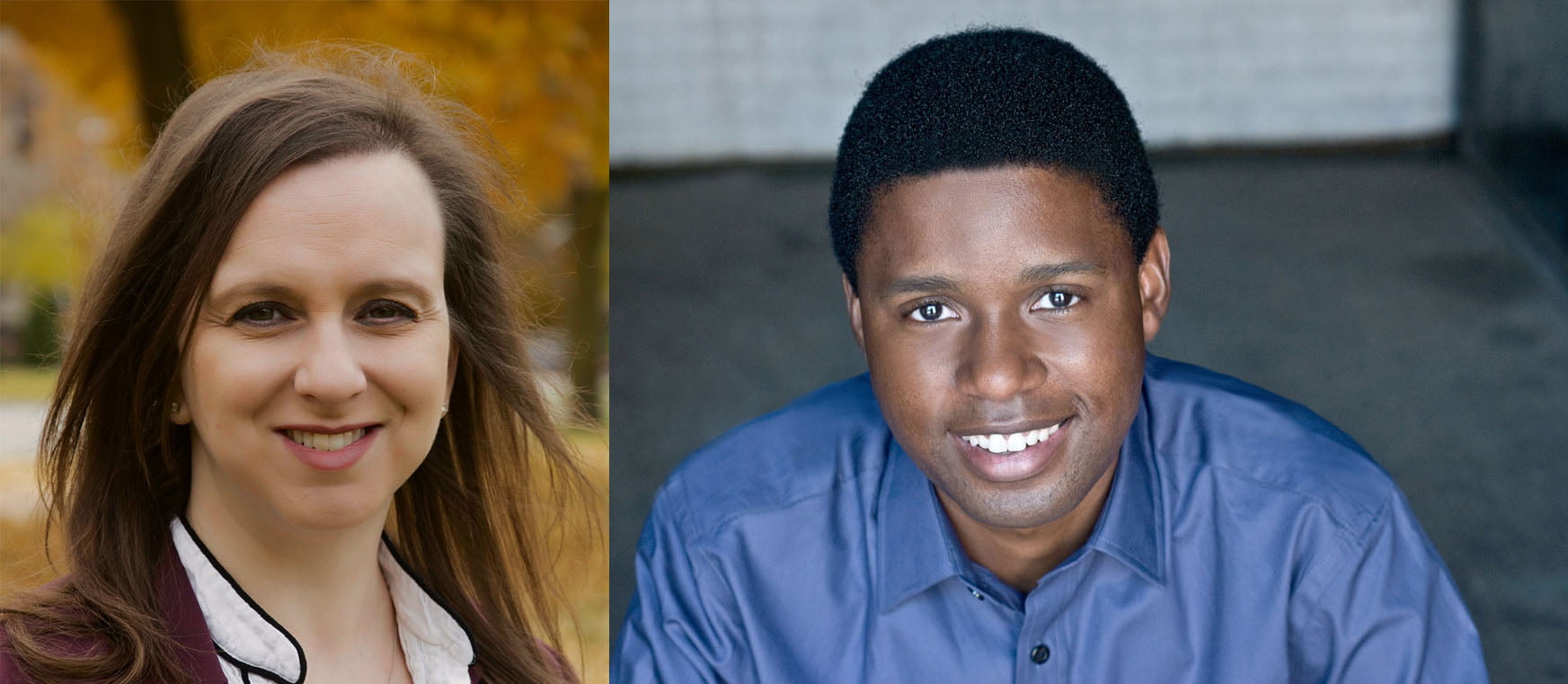 Danielle Ungara (she/her)
Artist Statement
It all begins with an idea. Reflections is a short film meditation on time and space, celebrating NYA's 10th Anniversary. Over the last two years, many of us have been reflecting on our experiences, while adapting to the present moment, and trying to anticipate the future. We have been fortunate to experience the rich diversity of programming offered by NYA since moving to North York, and have also enjoyed collaborating through the years. As we emerge from the pandemic, we wanted our piece to be reflective of our past experience while ultimately being hopeful and uplifting about what is yet to come. The starting point was text that felt poetic and allowed us to build visuals around the feeling it created. It is now time to celebrate and look toward future possibilities. The future is NYA's voice elevated in the City and Province. The future is the voice of artists elevated by NYA. The future is our community's rich diversity and voices elevated by artists.
About Danielle Ungara
Danielle Ungara has produced a range of projects for the screen and stage with CINEMATOSCAPE. Danielle co-produced a public service announcement to raise awareness of human trafficking in Canada. Working closely with a human service organization, Danielle brought the creative to Canadian broadcasters nationally. The video remains the most viewed for that organization and garnered over 750,000 views online. Danielle co-produced The Space Between, a successful theatre production which was later remounted and Co-Presented with North York Arts during Black History Month in Toronto. The show received rave reviews and went on tour in Canada. It was nominated for several awards and toured Off-Broadway at the world's largest solo theatre festival in NYC. Danielle also co-produced the short film Everything Changes, which toured internationally at film festivals and won "Best Short Film" at San Diego Black Film Festival. Danielle is happy to be part of the 10th Anniversary celebration for North York Arts.
www.cinematoscape.com
About Simeon Taole
Simeon Taole is a filmmaker and modern day renaissance man – an avid writer, director, performer, editor, and composer – he brings a unique blend of creative and technical skills. Simeon's creative work with CINEMATOSCAPE has included directing an award-winning film, Everything Changes, which played at numerous film festivals, and creating an award-winning performance in the solo theatrical production, The Space Between, which toured Canada and had a special Off-Broadway engagement in New York City. NOW magazine called Simeon a "bona-fide triple threat"; and he was recognized with the "Best Performer" award at the Halifax Fringe Festival and received several nominations for "Best Independent Production", "Best Solo Concert", and "Best Leading Actor" from Broadway World Toronto. Simeon's creative work has been seen around Toronto in Fashion Art Week, Doors Open Toronto, Habari Africa Festival at Harbourfront, Factory Theatre, Golden Futures Gala, and Nuit Blanche Toronto. Simeon is currently developing several short and feature-length projects for the screen.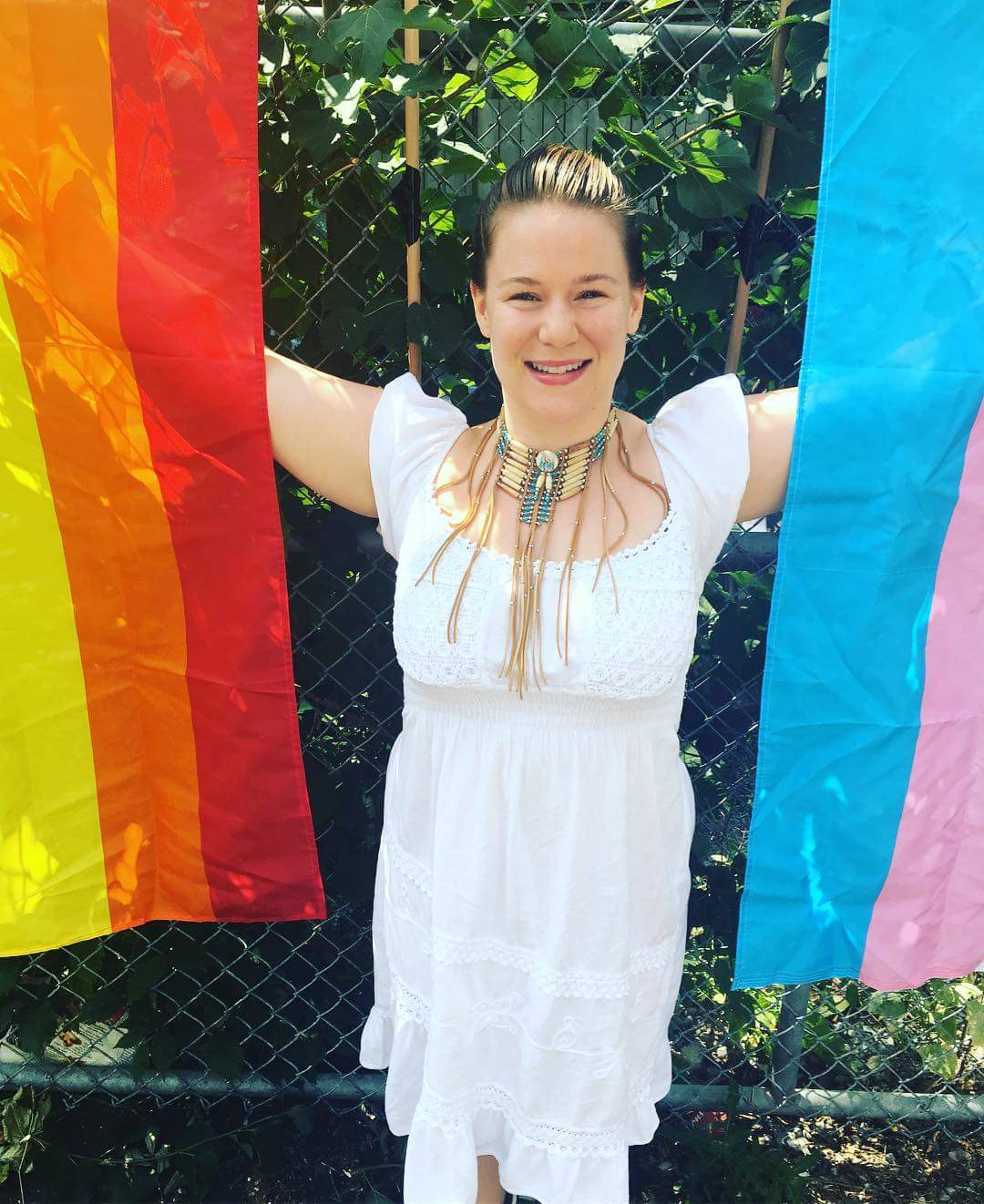 Aqua Nibii Waawaaskone (she/her)
Singer, songwriter, storyteller, artist, and activist
Artist Statement
Art saved my life. Art gave me hope. Art was free for me growing up…anything could become art…art brings us teachings…creating brings us closer to creator…for me art truly is the universal language of love…love manifested in so many creative ways…I wish for North York Arts to reach even more people than they did in the last 10 years…they continue to grow in strength and diversity…NYA is a community arts organization that has allowed myself and other Indigenous, Queer, and BIPOC individuals to work, create, provide, and share our traditional art practices with the larger community…this is invaluable…I will always be a supporter of free and accessible arts programming for all people of all Nations, genders, ages, and walks of life…NYA has shown me time and time again that they too have this belief and desire and they are strong enough to manifest it into our reality…this is where the magic is…in the heART <3
About Aqua Nibii Waawaaskon
Aqua Nibii Waawaaskone is a free spirit, interdisciplinary artist, and activist. Though she is a proud Anishinaabe Kwe~original life giver of the land, she is also of mixed ancestry; Aniishnaabe Métis with Irish and French heritage and identifies as a 2Spirit genderless being.
Through this difficult time, Aqua has continued to perform her original medicine music and lead circles for her community as she is an advocate for anyone who has endured violence and adversity. She provides a safe space in her sacred circles and performances so the community can grow together, stronger, forever as a whole.
Aqua chose to dedicate herself to leading free weekly drum circles for her community during the pandemic when she was let go from so many organizations due to the restrictions and lack of budget from the pandemic.
Now it is time to gather again to heal. Nibii Waawaaskone is ready to hit the stage with love and light in her heart as she shares her life experiences through medicine music.
1. Double Quadruple Axel (DQA)
To reach seemingly impossible heights backwards, forwards and upwards, and downwards too, with one leg safely behind in the air, or, a bright view, done twice.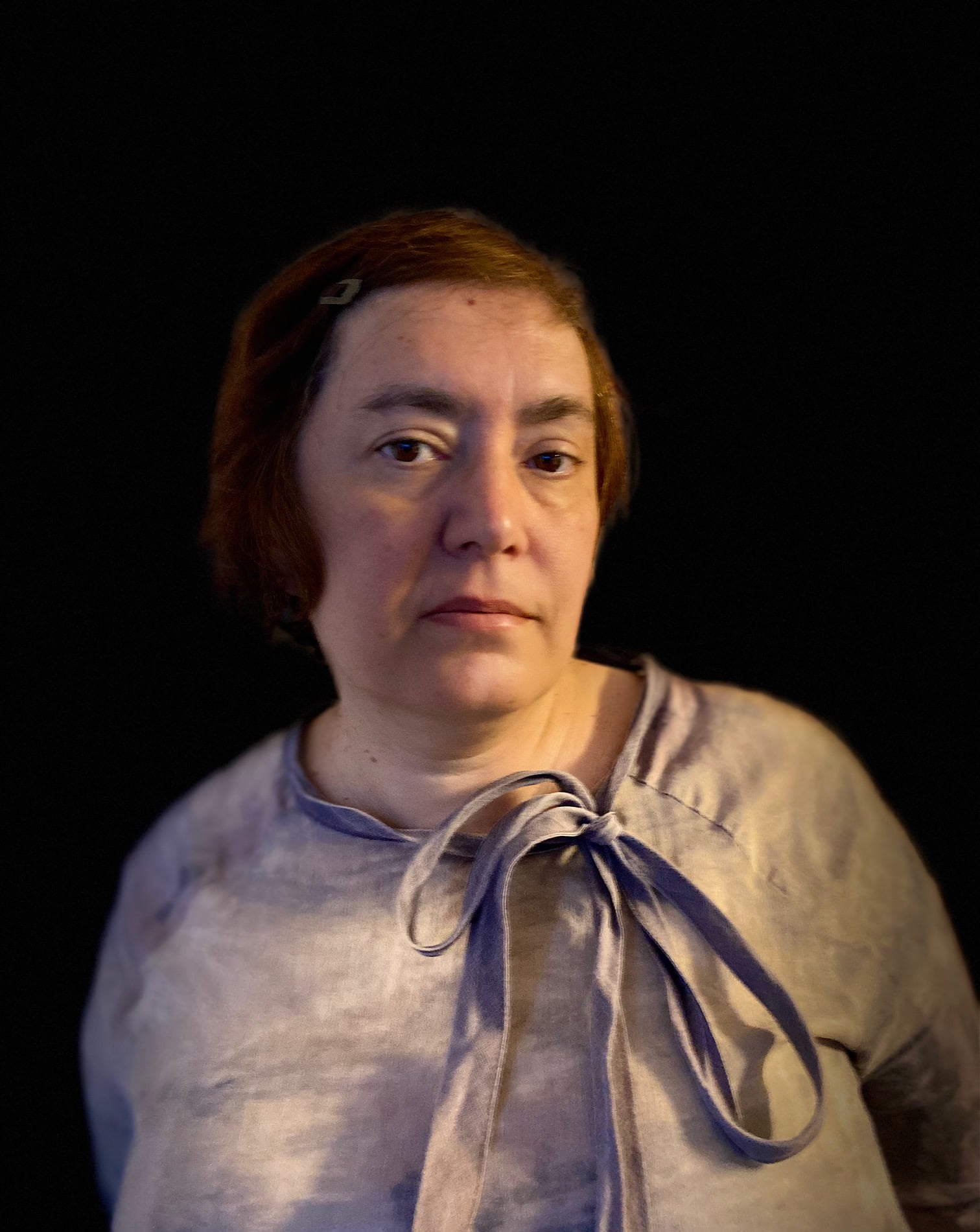 Artist Statement
i walked along the four edges of the outdoor ice rink at Mel Lastman Square in North York. I walked with a view on the dried-up rink, a pool of silky white residue of pigmented ice left over from the winter season. there is something that recalls the past but that is also new and expectant in this, together with the spring sunshine that transforms the ground into a different kind of reflective surface. these images capture the bright ground, and black voids: a topsy turvy space that dees gravity or perspective or any one viewpoint. the ground turned into a Double Quadruple Axel (DQA), an impossible jump borrowed and extended from figure skating, of twirling four times above the ground, twice, ying through a spectacular experience. the first image in the photo series is a moving image – 11 seconds into our future – that contextualizes isolation in the commons, and germinates a hope that is represented in the budding, swaying trees above/below. the other 8 images, the DQA, are made using a magical panoramic function on my camera phone.
*in figure skating, the Axel has three phases: the entrance phase (which ends with the takeoff), the flight phase, when the skater rotates into the air, and the landing phase, which begins when the skater's blade hits the ice and ends when they are safely skating backwards on the full outside edge with one leg behind in the air.
**DQA is commonly known as Data quality assessment, a process of scientifically and statistically evaluating data in order to determine the quality of a program.
About Paola Poletto
Paola Poletto's work includes photography, drawing, painting, writing and coordination. "i'm interested in landscape in abstraction, sculpture without armature, unprimed canvas, photography in composite, word and resonance, viewed/held/heard askew…" Poletto's recent work falls short in their naming, resulting in un-entitled (landscapes). somewhere between  Opitergium (Oderzo, Italy), Tkaronto (North York – Toronto), and Rama (Ramara Township), and across generations — Poletto exists in disposable images; amongst the roses and geraniums; on hopeful ink and putrid air. Poletto's work has included site-specic projects "Oh Dear: public art that unhinges North York's sense of modesty" (2013) and "Ghosts of Monsters" (2018) a photographic series of North York's housing transformation that reects on shifting cultural capital, in exhibition and book form. Both projects were generously presented in collaboration with North York Arts. Her independent projects have also included StudioPeePee (2012- 20), Tel-talk (2013), Oh Dear (2014), and Kiss Machine (2000-5): long-form visual and literary reections on creativity, social practice and care, and the role of the producer and of being produced.
https://www.paolapoletto.com/
To celebrate our 10th anniversary, join us by donating $10 to support the arts community in North York!
Join our Email Newsletter