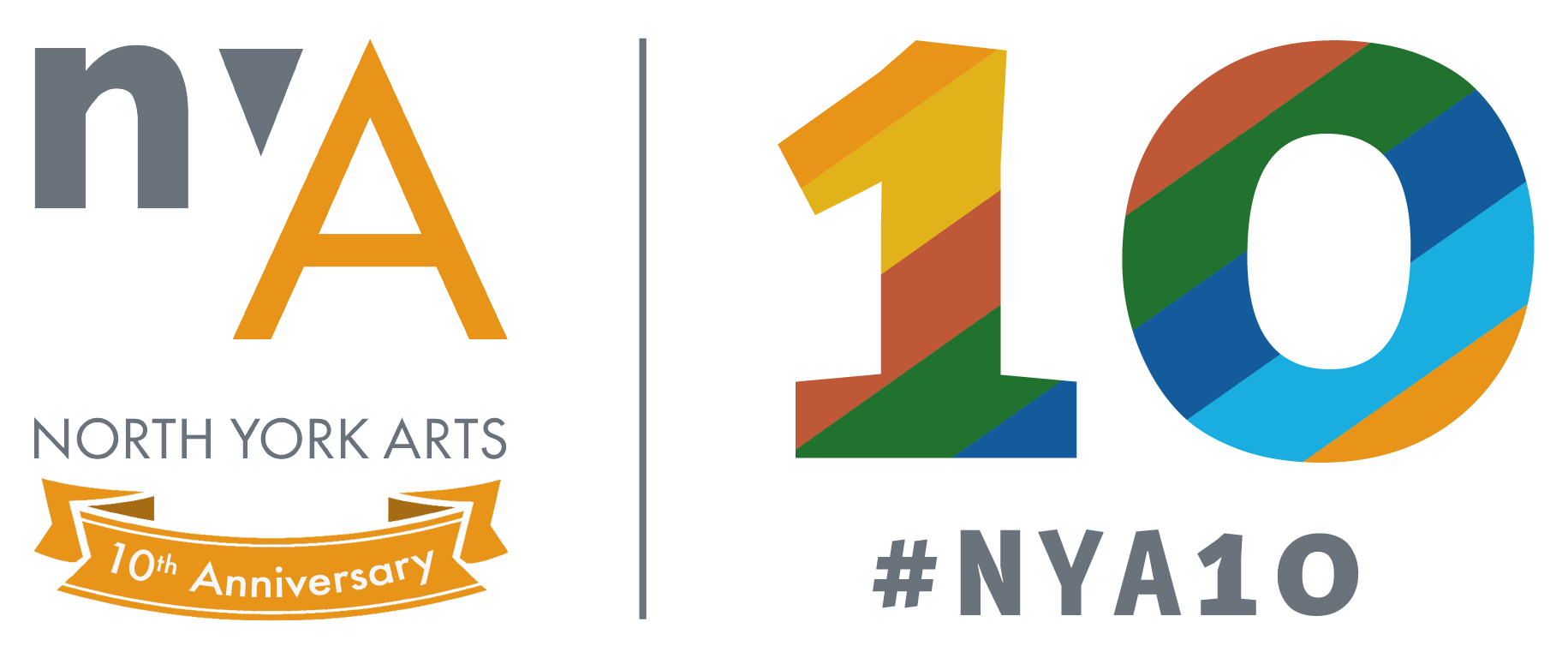 In these 10 years, we have engaged with hundreds of artists, in this opportunity, we wanted to give them the space to tell what does NYA mean to them from their art forms, emotions, perspectives, feelings. We have created this space for them to celebrate our 10 years while celebrating the amazing work they have done inspired by and with our North York communities! Art is complex and goes beyond words, some artworks might be up for you for interpretation and some might be straight to the point. Allow yourself to navigate with us these commissions created by 10 unique artists who have taken join us in this amazing ride! North York is a strong and resilient community! Let's celebrate with these wonderful artists who we are!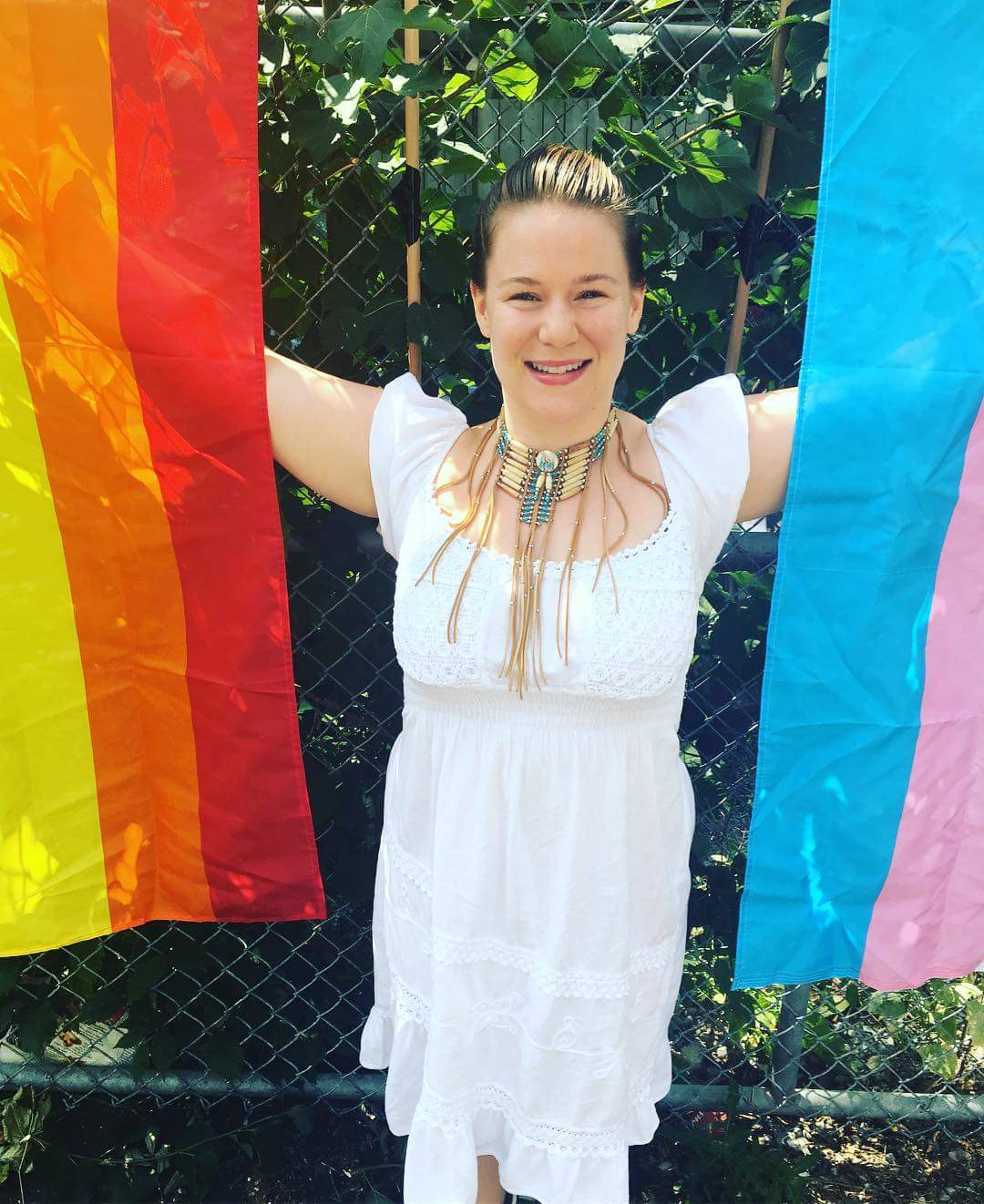 Aqua Nibii Waawaaskone (she/her)
Singer, songwriter, storyteller, artist, and activist
Artist Statement
Art saved my life. Art gave me hope. Art was free for me growing up…anything could become art…art brings us teachings…creating brings us closer to creator…for me art truly is the universal language of love…love manifested in so many creative ways…I wish for North York Arts to reach even more people than they did in the last 10 years…they continue to grow in strength and diversity…NYA is a community arts organization that has allowed myself and other Indigenous, Queer, and BIPOC individuals to work, create, provide, and share our traditional art practices with the larger community…this is invaluable…I will always be a supporter of free and accessible arts programming for all people of all Nations, genders, ages, and walks of life…NYA has shown me time and time again that they too have this belief and desire and they are strong enough to manifest it into our reality…this is where the magic is…in the heART <3
About Aqua Nibii Waawaaskon
Aqua Nibii Waawaaskone is a free spirit, interdisciplinary artist, and activist. Though she is a proud Anishinaabe Kwe~original life giver of the land, she is also of mixed ancestry; Aniishnaabe Métis with Irish and French heritage and identifies as a 2Spirit genderless being.
Through this difficult time, Aqua has continued to perform her original medicine music and lead circles for her community as she is an advocate for anyone who has endured violence and adversity. She provides a safe space in her sacred circles and performances so the community can grow together, stronger, forever as a whole.
Aqua chose to dedicate herself to leading free weekly drum circles for her community during the pandemic when she was let go from so many organizations due to the restrictions and lack of budget from the pandemic.
Now it is time to gather again to heal. Nibii Waawaaskone is ready to hit the stage with love and light in her heart as she shares her life experiences through medicine music.
1. Double Quadruple Axel (DQA)
To reach seemingly impossible heights backwards, forwards and upwards, and downwards too, with one leg safely behind in the air, or, a bright view, done twice.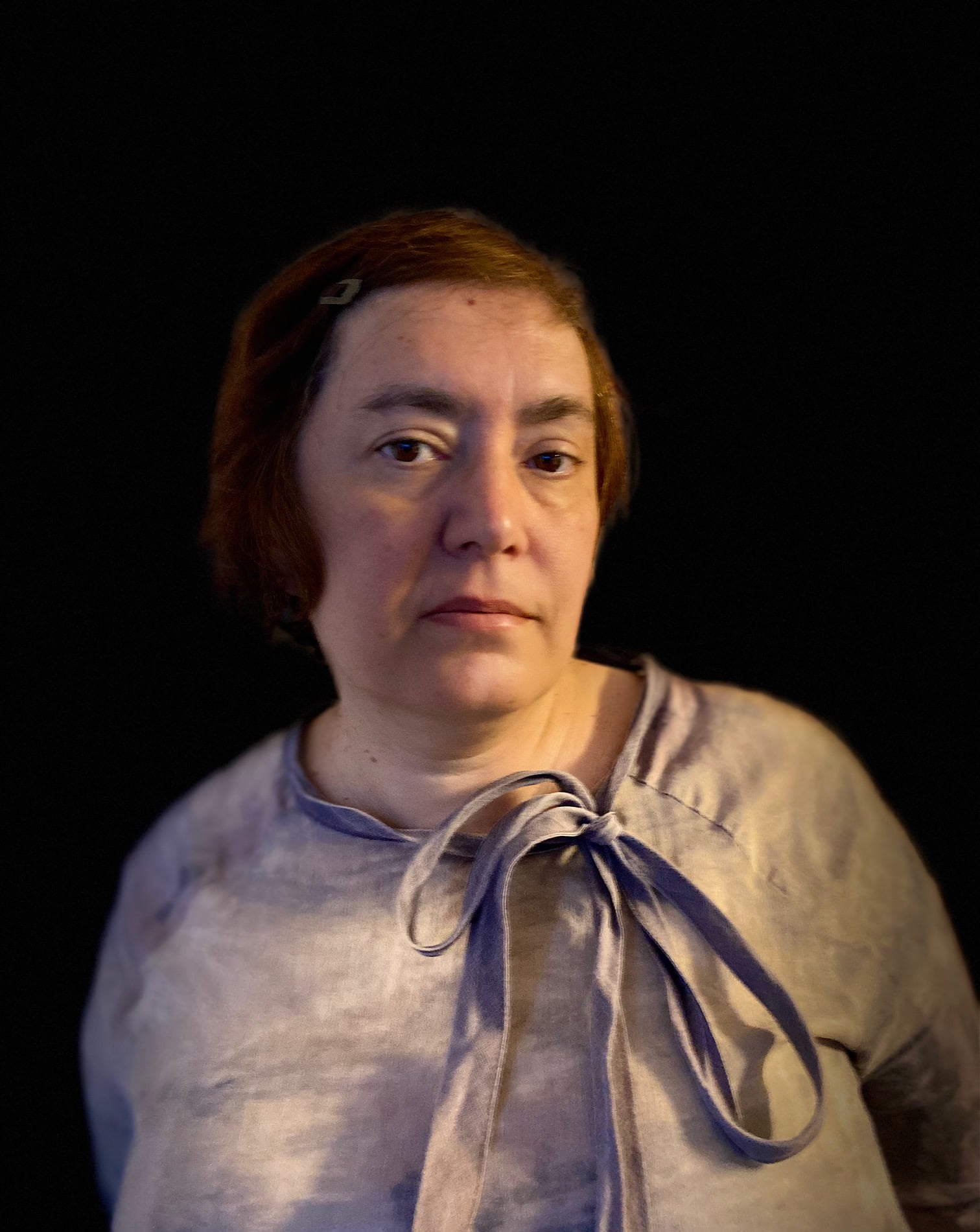 Artist Statement
i walked along the four edges of the outdoor ice rink at Mel Lastman Square in North York. I walked with a view on the dried-up rink, a pool of silky white residue of pigmented ice left over from the winter season. there is something that recalls the past but that is also new and expectant in this, together with the spring sunshine that transforms the ground into a different kind of reflective surface. these images capture the bright ground, and black voids: a topsy turvy space that dees gravity or perspective or any one viewpoint. the ground turned into a Double Quadruple Axel (DQA), an impossible jump borrowed and extended from figure skating, of twirling four times above the ground, twice, ying through a spectacular experience. the first image in the photo series is a moving image – 11 seconds into our future – that contextualizes isolation in the commons, and germinates a hope that is represented in the budding, swaying trees above/below. the other 8 images, the DQA, are made using a magical panoramic function on my camera phone.
*in figure skating, the Axel has three phases: the entrance phase (which ends with the takeoff), the flight phase, when the skater rotates into the air, and the landing phase, which begins when the skater's blade hits the ice and ends when they are safely skating backwards on the full outside edge with one leg behind in the air.
**DQA is commonly known as Data quality assessment, a process of scientifically and statistically evaluating data in order to determine the quality of a program.
About Paola Poletto
Paola Poletto's work includes photography, drawing, painting, writing and coordination. "i'm interested in landscape in abstraction, sculpture without armature, unprimed canvas, photography in composite, word and resonance, viewed/held/heard askew…" Poletto's recent work falls short in their naming, resulting in un-entitled (landscapes). somewhere between  Opitergium (Oderzo, Italy), Tkaronto (North York – Toronto), and Rama (Ramara Township), and across generations — Poletto exists in disposable images; amongst the roses and geraniums; on hopeful ink and putrid air. Poletto's work has included site-specic projects "Oh Dear: public art that unhinges North York's sense of modesty" (2013) and "Ghosts of Monsters" (2018) a photographic series of North York's housing transformation that reects on shifting cultural capital, in exhibition and book form. Both projects were generously presented in collaboration with North York Arts. Her independent projects have also included StudioPeePee (2012- 20), Tel-talk (2013), Oh Dear (2014), and Kiss Machine (2000-5): long-form visual and literary reections on creativity, social practice and care, and the role of the producer and of being produced.
https://www.paolapoletto.com/
To celebrate our 10th anniversary, join us by donating $10 to support the arts community in North York!
Join our Email Newsletter