NOTICE: Timelines and program plans are currently being adapted due to COVID-19. Please check back for updates. 
2020 details coming soon!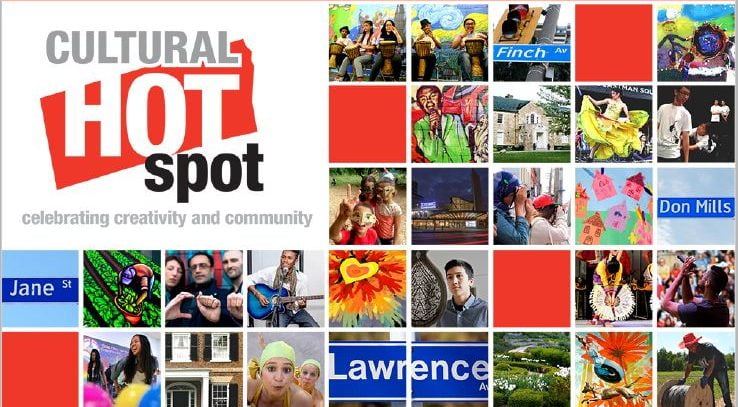 Cultural Hotspot 2016
In 2016, North York Arts was a signature partner on Cultural Hotspot. We programmed and participated in several projects including: 
My Art My New Land
My Art My New Land was a free improv workshop series created to help newcomer artists face and overcome challenges in a new culture
Launch of Lee Lifeson Art park
NYA and hotspot celebrated the inaugural season of the Lee Lifeson Art Park in Willowdale – Toronto's first park offering performing and visual arts to the public.
About Us
North York Arts (NYA)  collaborates with artists, arts organizations, and partners to develop, strengthen, and promote cultural programming and initiatives for North York communities
Contact us 
North York Arts
5040 Yonge St.
Toronto, ON, M2N 6R8
Monday – Friday, 9am – 5pm