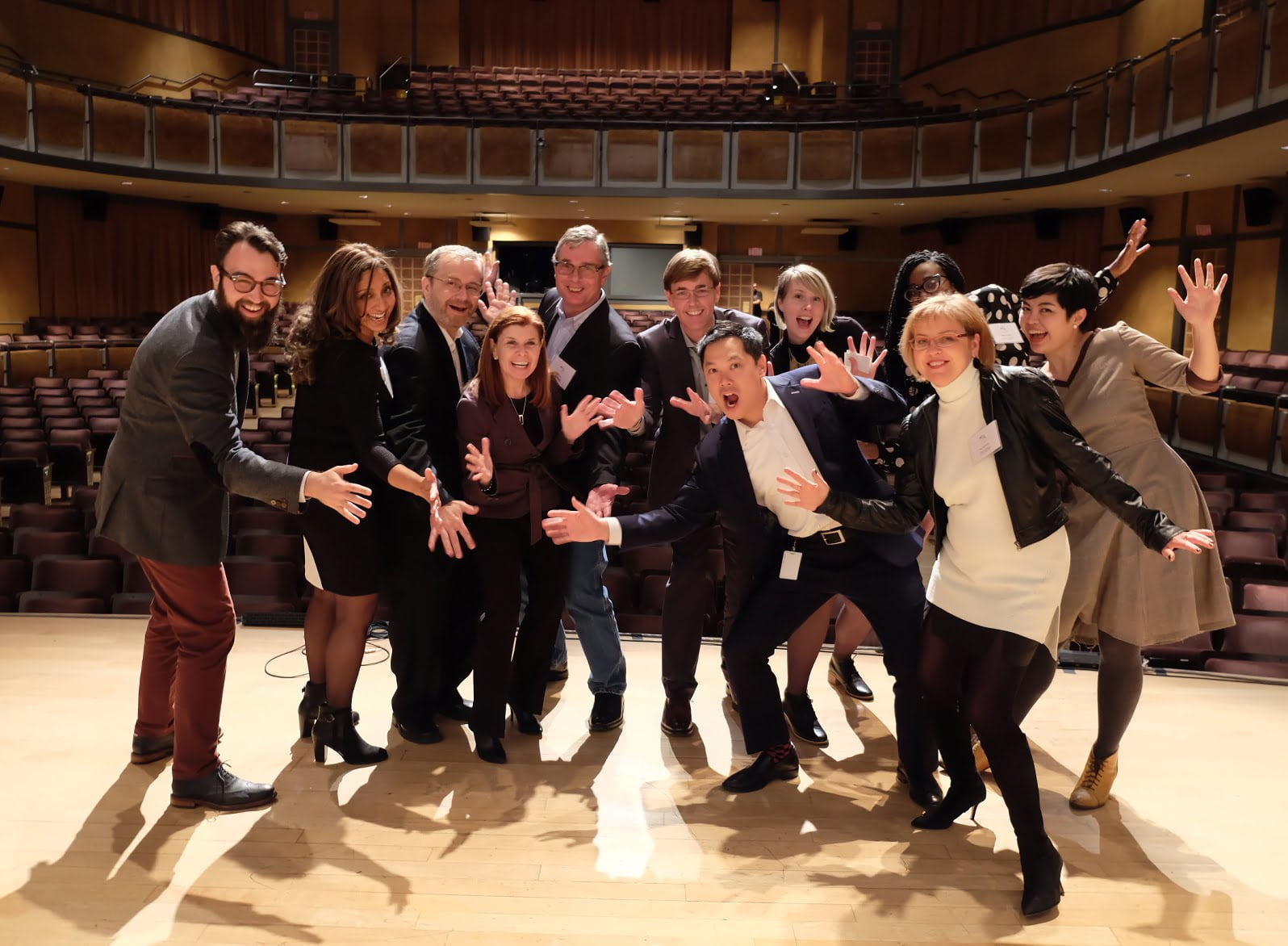 On Tuesday, September 13, 2016, North York Arts announced its incorporation and inaugural Board of Directors at the Toronto Arts Foundation Annual General Meeting. The organization celebrates its 5th anniversary of bringing art and community together in North York.
North York Arts was founded as an initiative of the Toronto Arts Foundation in 2011, as part of their vision for a Creative City: Block by Block. North York Arts is one of six Local Arts Service Organizations in the City of Toronto, with an aim to celebrate and foster arts programming outside of the downtown core.
"We are so grateful to the Toronto Arts Foundation for their leadership and support during our incubation phase," said Lila Karim, Executive Director, North York Arts. "Being a part of the Toronto Arts Foundation allowed us to establish our organization from the ground up, foster new relationships with artists and arts organizations in North York and evolve as a champion and leader in the Toronto arts community."
"NYA's accomplishments in these five formative years are impressive: strong partnerships, signature events, engagement with a broad spectrum of artists in North York and now a fully committed Board of Directors. Congratulations! We couldn't be more proud," said Claire Hopkinson, Director and CEO, Toronto Arts Foundation. "Kudos to Councillor John Filion who inspired us to launch NYA and to the strong team who have flourished under the leadership of Lila Karim."
Comprising the North York Arts Board of Directors are cultural, business and community leaders from across the city, with expertise in finance, governance, marketing, programming, and fundraising: Joe Borowiec, Fallon Butler, Kristopher Dell, Councillor John Filion, Yonni Fushman, Christine Harris, Jason Ho, Afarin Mansouri, David Oliver, Diana Panagiotopoulos, Francesca Perez, Kathleen Sloan and Nina Zaslavsky.
"North York Arts has great plans and initiatives for the next phase of growth as an organization. Joining us are new board members that share in our vision for the future of North York Arts, as a place where art and community connect outside the downtown core of Toronto," said Christine Harris, Chair, Board of Directors. "We look forward to developing more partnerships and opportunities with all of our community stakeholders."
Celebrating five years of bringing art and community together, North York Arts will showcase local talent in music, dance and film at the Toronto Centre for the Arts, as part of the public closing event of the City of Toronto's Cultural Hotspot North.
North York Arts 5th Anniversary and Cultural Hotspot North Closing Event
Toronto Centre for the Arts
5040 Yonge Street
October 28th, 2016
4:00 pm – 8:00 pm