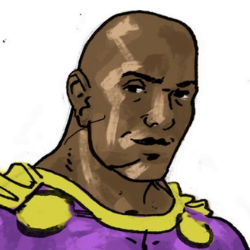 Heroes Battle Bullying! 
 Comic Arts-Based Workshop on Difference & Inclusion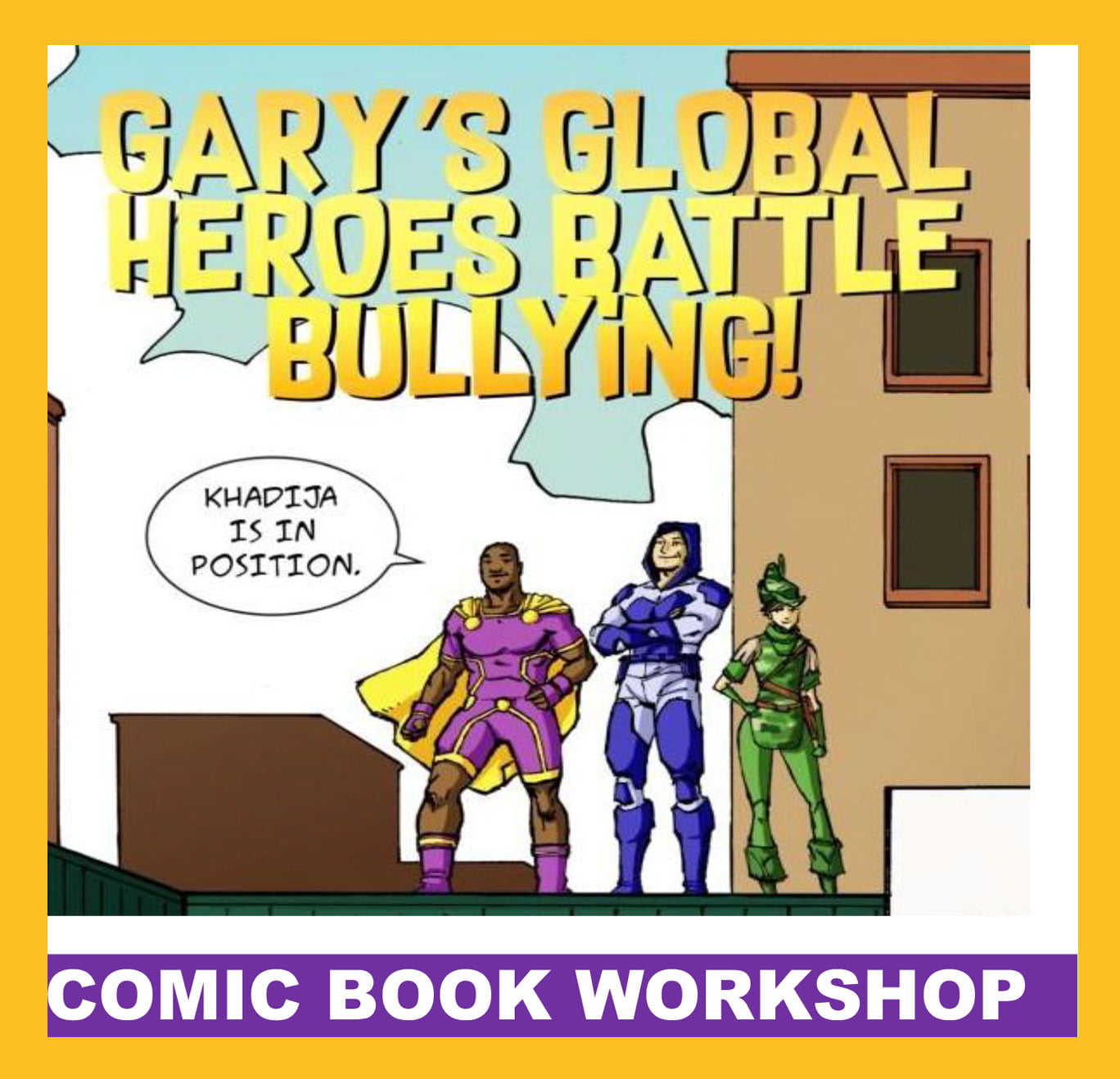 North York Arts is proud to be working with A. Weiss Comics (AWC), a Toronto-based social enterprise, to provide primary students living in North York with comic arts anti-bullying workshops.
Comic books have long been a medium for telling stories to educate and entertain; AWC uses the medium as a teaching tool to discuss issues around bullying and to build skills on how to deal with bullying if it occurs. In the AWC universe, superheroes from all backgrounds work together to address issues facing us in schools, workplaces, and society in general.
This year, we have open workshops in February, March and the Fall season! Scroll down for details on how to sign up.
NYA has loved being a part of this program and helping to give students more confidence in a fun, interesting, and creative way.
Gary's Global Heroes Battle Bullying!  Comic book workshop is curriculum enhancement for diversity issues using an anti-bullying theme. The workshop uses our comic book as an engaging storytelling and teaching medium.
NOTE: Our next program will take place in the Fall – stay tuned for more details in August!
Participant Details:
Participants: Ages 7-12
Materials required: Paper, pencils, crayons, colour pencils, etc.
Goals:
Build awareness of bullying, cause, manifestations, coping strategies
Understand diversity and inclusion
Contribute to the formation of good citizenship
Learning Outcomes:
Understand bullying and various forms of prejudice
Learn strategies to deal with bullying
Build self-confidence
Build empathy for others
Aaron Weiss
"I created the program because the issue of bullying continues to be a problem in schools and in society. I was bullied as a child as well as Gary, the hero of the comic who came to Canada as a child. I also found that equity, diversity, and inclusion was important to teach kids so that they would grow up to be better citizens. The comic book is an accessible way to teach kids about these important issues and the kids respond really well while reading and drawing comics."
About Us
North York Arts (NYA)  collaborates with artists, arts organizations, and partners to develop, strengthen, and promote cultural programming and initiatives for North York communities
Contact us 
North York Arts
5040 Yonge St.
Toronto, ON, M2N 6R8
Monday – Friday, 9am – 5pm