Six Community Centres. Six Artists. Lots of Love.
With Love, North York is a project designed to acknowledge and celebrate the land we are privileged to live, work, create, and play on, as well as the community that we feel lucky to serve. Throughout winter and spring, six new murals or visual arts pieces will be created across six community centres throughout North York, by six local North York artists.
Since the summer of 2022, NYA has been working with Toronto Parks, Forestry and Recreation Division staff to identify community centres across 6 wards of North York. Each community centre has been paired with an acclaimed artist who will work with the community to develop a new artwork! Throughout January and February 2023, six new visual arts pieces will be created. By spring 2023 the
artworks will be launched – we can't wait!
We acknowledge the millenia-long history of these lands, its peoples and its history. We are honoured to work, create, and foster arts and culture on the traditional lands of the Huron-Wendat, the Seneca, Haudenosaunee, and the Mississaugas of the Credit River, or what is known today by many as North York.
There have been many milestones on these lands for time immemorial, one of which was the formation of the Township of North York 100 years ago. Given the history of this land, we understand this to be a very complicated moment for many that call this community home. Therefore, instead of just celebrating a number, we want to take this moment to commemorate the years of community creation and to give back to the place that has given us so much.
North York Arts is thrilled to commission a series of visual art works in six community centres in North York.
Willowdale: Goulding Community Centre – Mural by Laura Yang
Don Valley East: Dennis R Timbrell Resource and Community Centre – Mural by Melisa Sofi
Eglinton Lawrence: North Toronto Memorial Community Centre – Mural by Margaret Cresswell
York Centre: Roding Community Centre – Mural by Bryan Taguba
Don Valley West: Jenner Jean-Marie Community Centre – Mural by Yasaman Mehrsa
Don Valley North: Oriole Community Centre – Mural by Serene Chan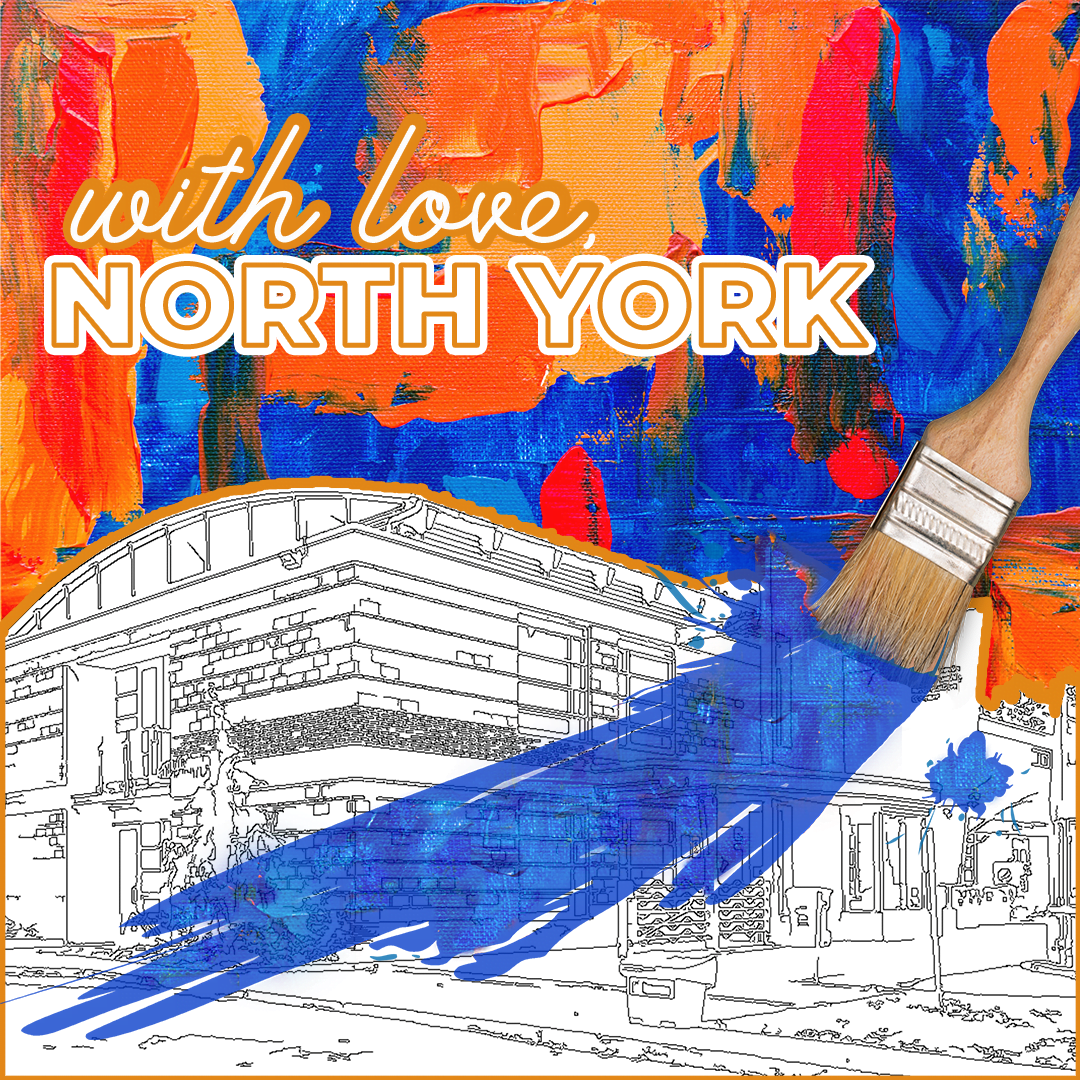 Meet Laura
Laura is a Chinese-Canadian illustrator and designer who loves to use colorful aesthetics and compelling storytelling to convey messages and ideas. Her work explores human emotions, feminist values, and cultural diversity, with the hope of establishing personal connections with audiences and fostering community building. As a multidisciplinary artist, she is passionate about using dynamic figures and creative forms to cherish all the meaningful things and moments in her life.
Meet Melisa
Melisa Sofi is an Albanian-Canadian cross disciplinary artist based in North York. She is a recent Illustration graduate from OCAD University. Inspired by themes of identity, interpersonal relationships and the creative process, her work often blurs the line between narrative and documentary.
Meet Margaret
Marg is an award-winning muralist who spent her final year of study in Florence, Italy and graduated from the Ontario College of Art, in 1994. Over 20 years ago she began working as a muralist and, after requests for commissions, she opened her own studio, Murals By Marg, in 2001. In 2007, Marg was invited to exhibit her large-scale paintings at the Biennale Internazionale Dell'Arte Contempranea in Florence, Italy. Since 2015, she has painted over three dozen public art murals in the City of Toronto. In 2017, she was awarded a Certificate of Recognition from the House of Commons for her mural in Richmond Hill as part of Canada's 150th Anniversary. Marg continues to exhibit her paintings and has works in private and public collections in Canada, the USA and France.
Meet Bryan
Bryan Taguba is a painter, photographer, community organizer and activist with the Magkaisa Centre. He was born in the Philippines and came to Canada at age 9. His mother worked as a caregiver in Toronto. He works as an artist facilitator and teacher in various programs for "at-risk" youth in Toronto. He has worked on several city funded mural projects across Ontario and has led facilitation and advising for Magkaisa Centre's "Maleta Stories" Arts and Culture Project, exhibited in 2010, 2012 and 2015. Inspired by the pedagogical framework outlined by Paolo Freire that centres the perspectives of everyday working people, Bryan strives to use the visual arts as a tool for consciousness building, community building, and social transformation.
Meet Yasaman
Yasaman Mehrsa is a Toronto-based visual artist. Born and raised in Tehran/Iran, she got exposed to art from a young age. She completed her studies with a Bachelor of Visual Communication in Iran and later achieved Bachelor with honours in Visual Arts from Brock University in St. Catharines/Canada. Yasaman uses both digital and traditional mediums.
Yasaman's work is often representative of awareness of the human-nature relationship. She believes that nature is both all around us and deep within us. Inspiring by nature, she creates storytelling arts and expresses different emotions in each of them to inspire her audiences to discover their imagination, feeling, and interaction with the natural environment.
Meet Serene
I am a Chinese-Canadian creative and an expert daydreamer, who utilizes my passion in storytelling to produce digital and traditional imagery that provokes child-like wonder and captures nostalgia. My work draws on my interest in mental health, East Asian history and mythology, and all things fantasy. I strive to create awareness in the beauty of Asian cultures and otherwise marginalized communities. Alongside my art, my versatile background includes my academic education in business and years of entrepreneurial experience exemplified in three of my start-up businesses. When I'm not painting, you can find me working with my hands- sewing, making resin crafts, and thrift flipping.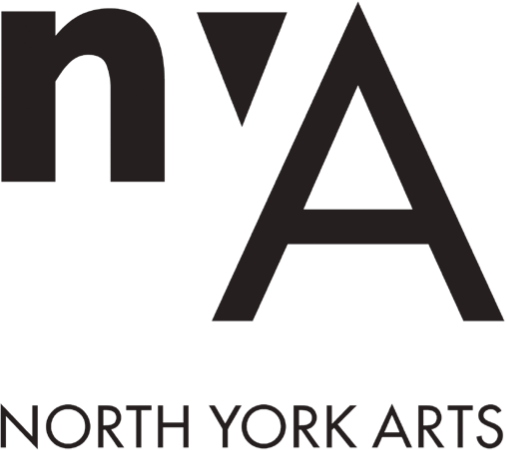 About Us
North York Arts (NYA)  collaborates with artists, arts organizations, and partners to develop, strengthen, and promote cultural programming and initiatives for North York communities
Contact us 
North York Arts
5040 Yonge St.
Toronto, ON, M2N 6R8
Monday – Friday, 9am – 5pm