Art Connects – Dibaajimowin
(Deh-bah-je-mo-win)
Dibaajimowin is an Indigenous Knowledge and Zine making workshop series where participants will have the opportunity to learn about the art of Indigenous Storytelling through various art forms, such as dance, visual arts and oral storytelling. Participants will get the chance to participate in a talking/sharing circle and have the opportunity to share stories through their art by creating a collective zine.  Over the course of  3 weeks, participants will have created a mixed media piece of artwork. Participants will be able to take home a copy of the collective Zine they created with their peers.
Audience:
Groups of 20 to 30 participants that meet in North York
*This workshop can be tailored to various age ranges as well as accommodate varying abilities. 
Delivery Method: Option of either an in person session or a  virtual session over zoom to accommodate accessibility needs
What will participants gain from this program:
Participants will gain knowledge about Global Indigenous histories, decolonization and the various contemporary art forms that are used today to transmit oral history.

Participants will also gain new knowledge of traditional Indigenous stories that are shared in many communities today

Participants will learn how to make their own Zine.
Art Connects is an ongoing initiative that started in 2019 to address North York Arts' role in Truth and Reconciliation. As North York Arts builds programs, partnerships, and relationships, we continue to ask ourselves "As a non-Indigenous organization, what can we do to support the process of decolonization and build the right relations with Indigenous communities?"
Through the Art Connects program NYA has presented a series of workshops, art installations, talks and tours that aims to connect the local North York Community with both the environment and the history of the land that we live, work and play on. Our free public programs in 2023 will have a focus on environmentalism and building positive relationships with the Indigenous community.
To bring this workshop to your organization, email cecilia@northyorkarts.org.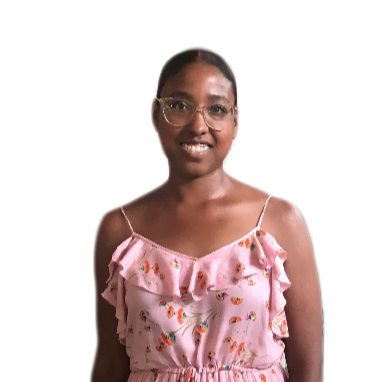 Cara McArthur - Workshop Facilitator
Cara McArthur was born and raised in Downtown T'karonto. She is of Trinidadian, Nehiyawak (neh-HEE-oh-wuk), Nakoda descent and is an enrolled member of the White Bear First Nation on Treaty 4 territory. 
Cara is an Interdisciplinary Artist, Public Speaker,  Land Based Educator, Community Development & Engagement Specialist who is passionate about public art and its power to positively impact communities; She has also developed and facilitated traditional knowledge workshops and programming that is rooted in Indigenous Cosmology and Indiginization.
This workshop was designed by Cara for NYA during her tenure as NYA's Indigenous Program Coordinator & Arts Facilitator.