Art Connects is a cultural competency training program for NYA Staff board, and community partners. The program has addressed how North York Arts can better incorporate/adapt to some of the recommendations of the Truth and Reconciliation Commission. Throughout this program, we have asked ourselves: As a non-Indigenous organization, what can we do to support the process of decolonization and build right relations with Indigenous communities? 
The program was done in two phases: 
1. A series of consultations between NYA staff and board, an Elder and Indigenous leaders 
2. Community conferences with other arts organizations to share NYA's findings and discuss our role as a sector.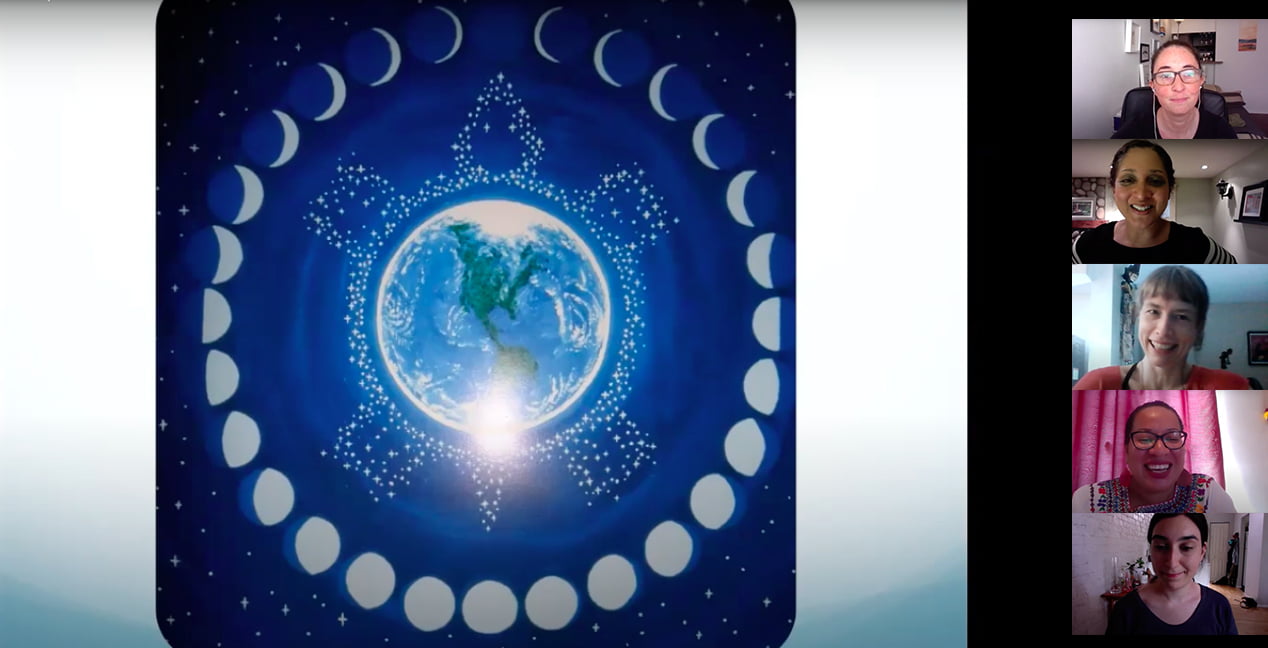 Sep 2019

NYA received funds from the Government of Canada's Community Support, Multiculturalism, and Anit-Rascism Initatives Program

Oct 2019

NYA staff have their first consultation with Elder Joanne and Indigenous leaders Veronica and Aqua.

Dec 2019

NYA staff have their second consultation to discuss action steps

Jan 2020

NYA board meets with Elder Joanne to discuss the role of the board in making change

Jan 2020 

NYA hosts a community Consultation with our sister Local Arts Service Organizations (LASO)

Feb 2020

NYA partners with PAONE to host a second community consultation

Apr 2020

NYA Staff participate in Medicine Wheel teaching

May 2020

Program evaluation by Maria Montejo
An organizational commitment to authenticity, education, and balance
Development of a new land acknowledgment 
Recieved funds to develop our Community Mapping Project
Plans to write an evirornmental policy
Shared knowledge and understanding within the arts sector

About Us
North York Arts (NYA)  collaborates with artists, arts organizations, and partners to develop, strengthen, and promote cultural programming and initiatives for North York communities
Contact us 
North York Arts
5040 Yonge St.
Toronto, ON, M2N 6R8
Monday – Friday, 9am – 5pm