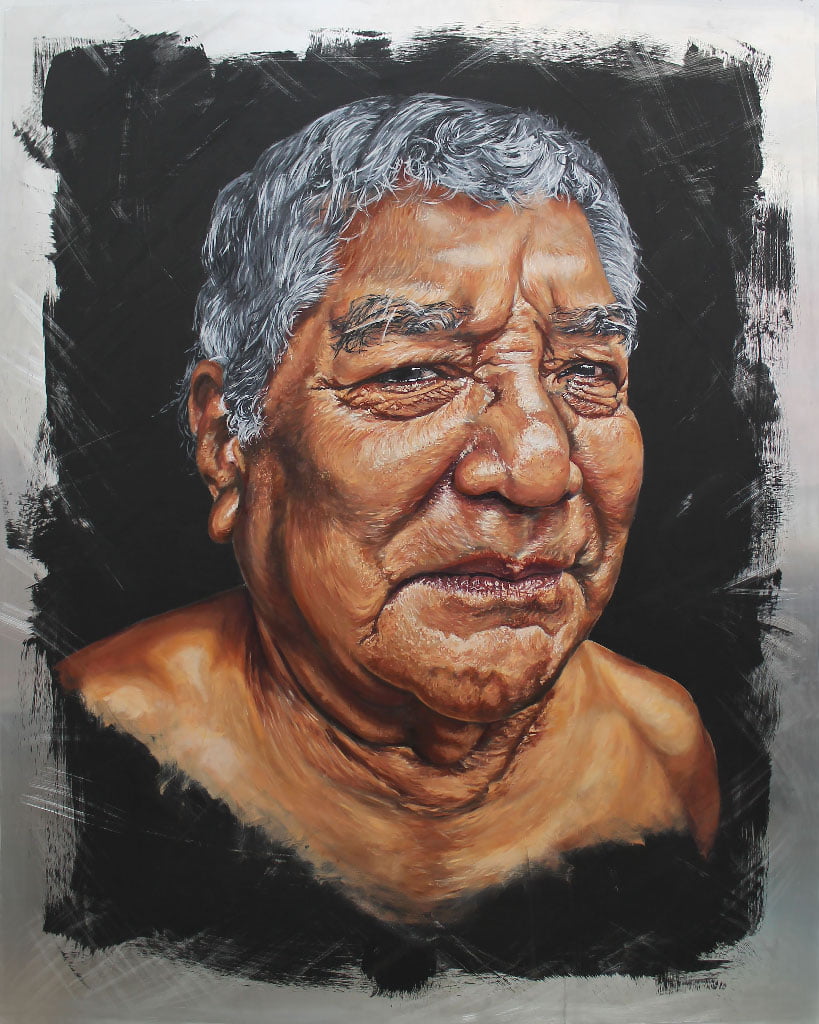 Patria Potestas
by: Michelle Peraza
Patria Potestas a series of portrait paintings of the men in Michelle's father's family from Costa Rica. The work reflects family lineage, hierarchy, succession, authoritative heads of family, and Latino male identity and ethos. Through painting the complexities and subtleties of skin of her family, Michelle hopes the viewer can see the uniqueness of the Latino as interestingly varied in appearances because of history; a consideration often ignored.
About the Artist
Michelle Peraza is a
recent graduate of OCAD University. She is second-generation female Latin American artist and her work is a reflection of her education, identity and family story. Michelle creates large-scale, high-realism portraits using a methodical mathematical point system. She analyzes ethnicity, origins, culture, tradition, skin colour, values, customs, identity, migration, integration, and familial hierarchy and bonds, particularly in the Latino race/ethnicity.
Date: March 28 – April 14
Opening Reception: March 28
THE GALLERY WILL BE CLOSED APRIL 2 AND APRIL 12
Opening Reception: 6pm – 9pm
Gallery Hours: Tuesday to Friday 1pm to 6pm
Thursday, April 4th the Gallery will be open until 8pm
Saturday, April 6th the Gallery will be open from 1:30pm to 5pm
Place: Toronto Centre for the Arts, Lower Gallery
About Us
North York Arts (NYA)  collaborates with artists, arts organizations, and partners to develop, strengthen, and promote cultural programming and initiatives for North York communities
 Contact us 
North York Arts
(Toronto Centre for the Arts)
5040 Yonge St.
Toronto, ON, M2N 6R8
(416) 733-9388

info@northyorkarts.org
Monday – Friday, 9am – 5pm