Nuit North – Artist Residency
Join us in the development of a community-informed installation for the inaugural expansion of Nuit Blanche to North York! 
Local filmmakers Simeon Taole and Danielle Ungara, of CINEMATOSCAPE, are completing a Nuit North Residency with North York Arts. Hear about their project The Space Between and its current evolution Interspace for Nuit on October 1st, 2022!
If you are a North York resident, we want your perspective. If you have a story to share, we want to hear your voice. Join us to share your story on August 19 from 1-5pm.
Please note that spots are limited and will be offered to participants based on their applications by email after August 5, 2022.
Eligibility:
To participate you must be a current North York resident
18 years or older
Available to meet in person on August 19th from 1-5pm
Comfortable with your voice being audio-recorded
We will be discussing the space between: 
How have you experienced space between yourself and others – whether emotional distance, cultural gap, geographical or physical space?
How have you found ways to bridge the space between?
Why join the community forum:
We invite you to join the community forum in August 19 and participate in discussions and audio recordings sharing your ideas with us and the community for the Nuit installation. This is a paid opportunity ($100) to network and build community as we welcome a diverse group of individuals to join the community forum. 
Application Deadline: August 5, 2022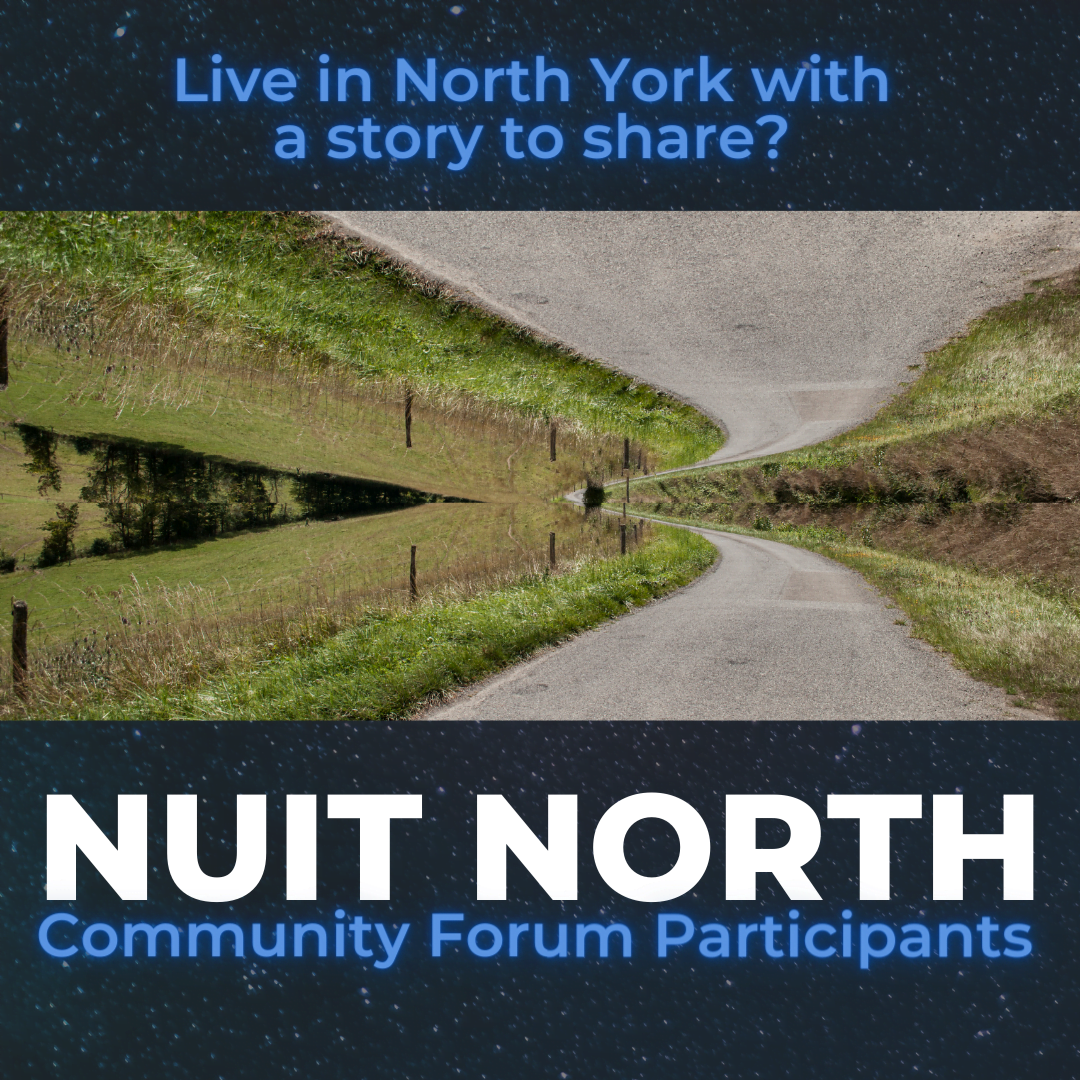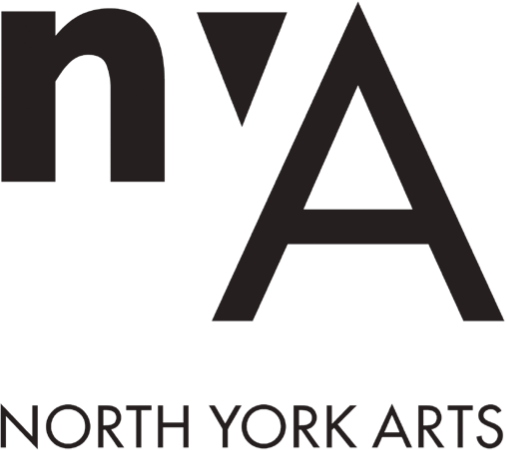 About Us
North York Arts (NYA)  collaborates with artists, arts organizations, and partners to develop, strengthen, and promote cultural programming and initiatives for North York communities
Contact us 
North York Arts
5040 Yonge St.
Toronto, ON, M2N 6R8
Monday – Friday, 9am – 5pm
Meet Melissa
Melissa joined North York Arts in 2014 and has 15 years working in various roles throughout the public sector. She  holds a BA (hons) in Theatre Studies from York University and a Community Arts Practice Certificate from York University. She also holds a post-degree diploma in Arts Management from Western University.
What does art mean to you?
Exploring our shared humanity