Introduction to Needle Felting – Creative Minds
Introduction to Needle Felting is an in-person course happening at the Meridian Arts Centre in partnership with North York Arts and Workman Arts and TO Live. Registration will be open from Sept 11 to Oct 3, at which point accepted registrants will be contacted. Please note there is a 15-person limit of participants.
Felting is a process of mechanically bonding fibres to create garments and household objects that predates knitting. Through exploring felting together, we will discover ways to soothe the nervous system while learning the forgiving medium of fibre art. Kat encourages learners to connect to the materials they are using as well as each other, listen to their bodies, and approach creative challenges with curiosity and compassion.
In this class, you will:
– learn about felting tools, materials & safety practices for 2D and 3D design & embellishment
– harness focus, planning, and creative problem solving skills
– develop a soothing arts practice with repetitive hand movements and quiet tactile sounds.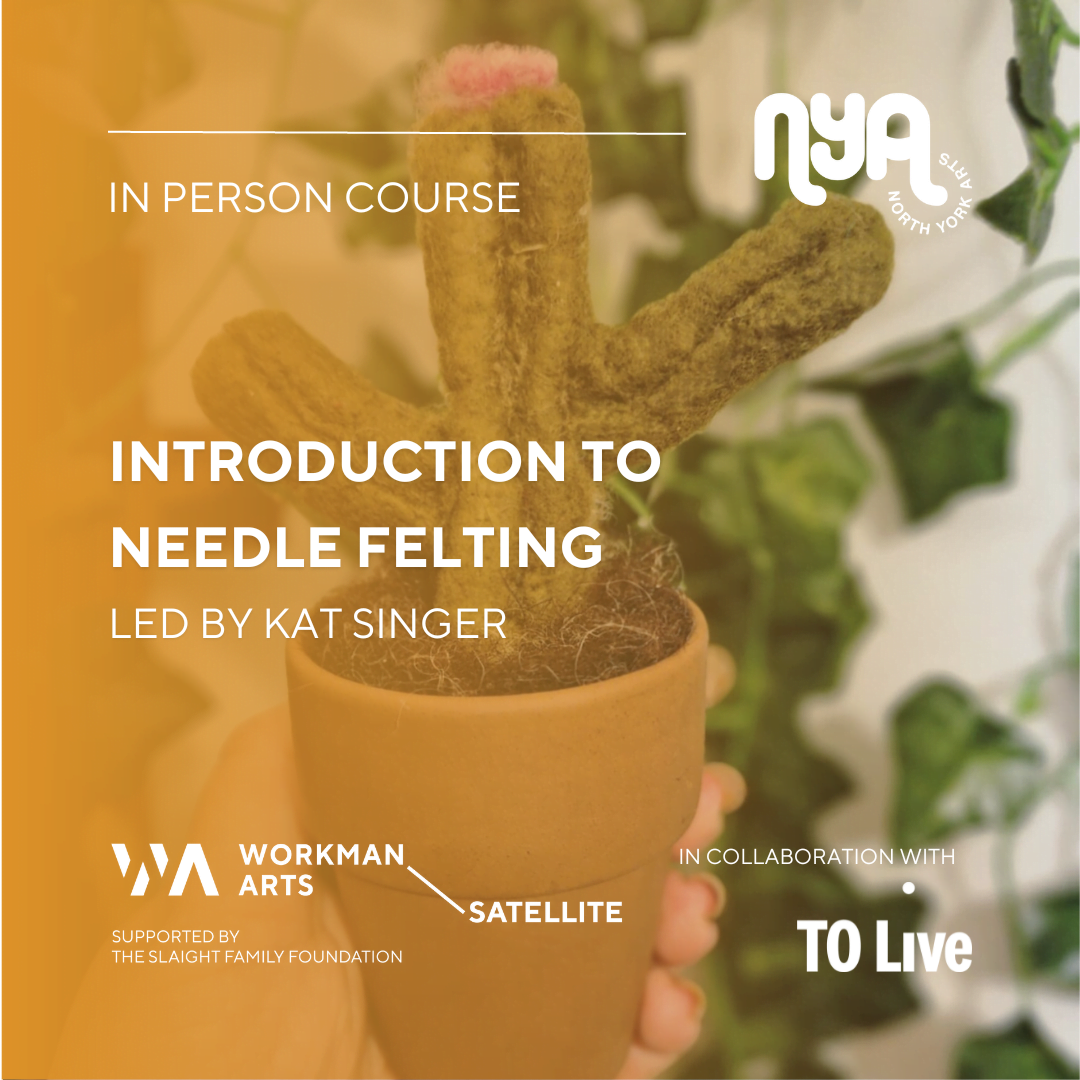 Dates: Tuesdays Oct 10, 17, 24, 31 & Nov 7, 14, 21.

Where: Meridian Arts Centre, 5040 Yonge Street, North York. The lobbies of Meridian Arts Centre are barrier free for patrons using wheelchairs or similar assistive devices, with the upper lobby accessible via elevators on the main floor. Accessible washrooms are located on all levels.
Due to overwhelming demand, registrations are now closed.  Thank you to all who have registered. Stay tuned for the next Creative Minds Workshop!
Kat Singer (they/them) is a multimedia artist and educator living and working in Toronto. They are passionate about social justice and equity, maker culture, and sustainability. They are a textile enthusiast with a passion for felting. For Kat, the softness of the material, the repetitive motion of the needle, and the gentle rhythmic sound this activity produces combine to induce a relaxed, mindful state.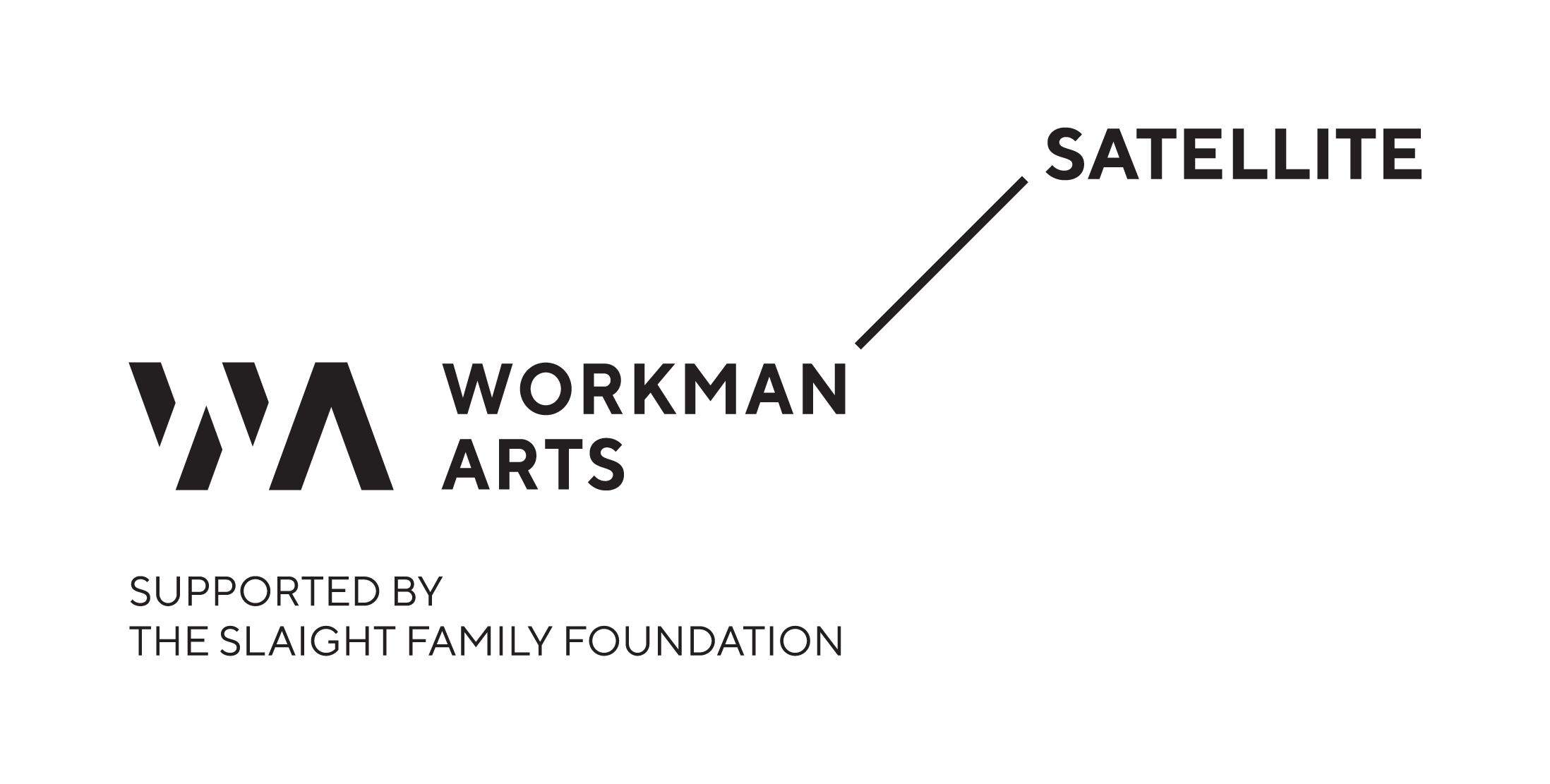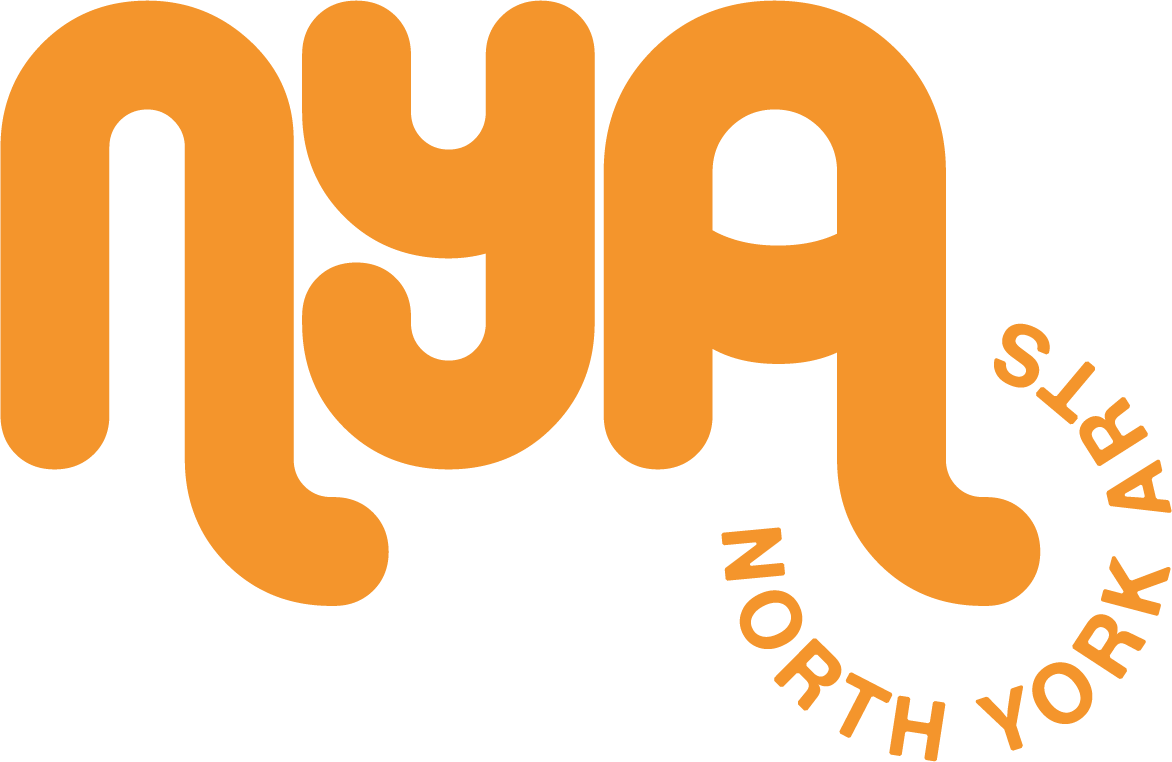 About Us
North York Arts (NYA)  collaborates with artists, arts organizations, and partners to develop, strengthen, and promote cultural programming and initiatives for North York communities
Contact us 
North York Arts
5040 Yonge St.
Toronto, ON, M2N 6R8
Monday – Friday, 9am – 5pm