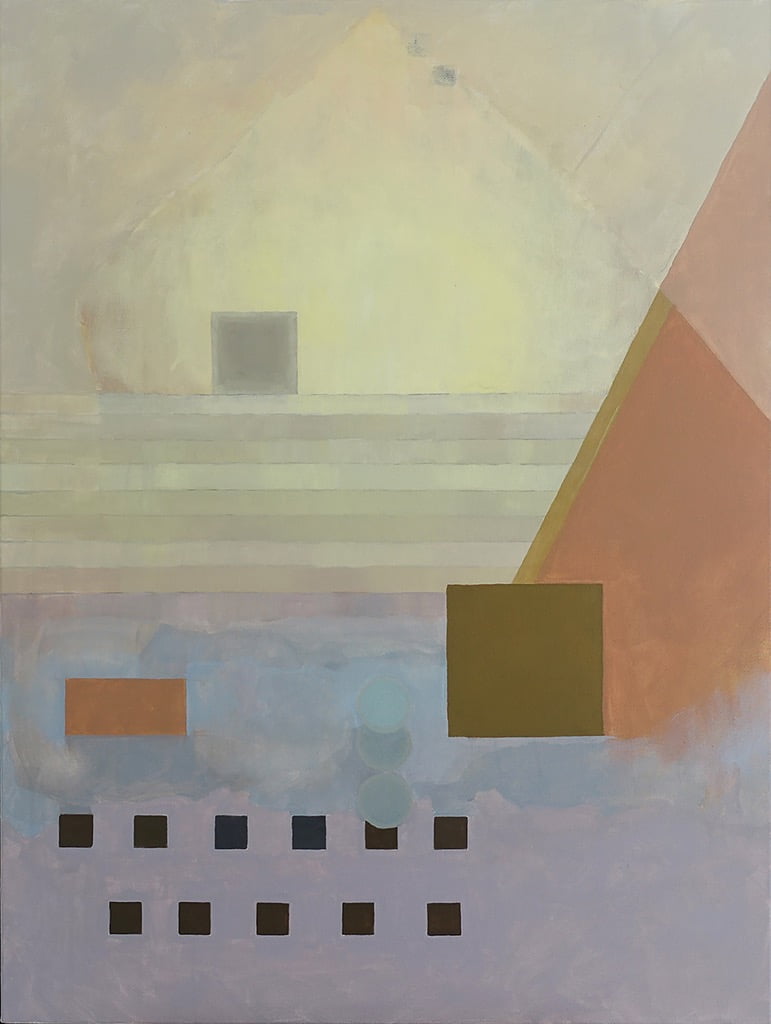 A Quiet Mind II
by: Emma Lau
A Quiet Mind II showcases Lau's paintings from the past few years, all of which embody the artist's meditation experience. In 2010, Lau received tutelage from Buddhist meditation masters who taught her how to meditate at a deep level. All subsequent artwork she has created explores translating her meditation practice into fine art. Art-making occurs immediately following meditation practice, and there are marked shifts in decision-making that occur after the act of meditation.
About the Artist
Emma Lau was born in 1979 and has lived in London (UK), Hong Kong, and, in 2016, relocated to Toronto. Lau worked as an art educator for 14 years and has exhibited her artwork around the world. Her artwork explores her meditation practice; specifically, how to visually convey meditation through fine art. She is influenced by Eastern philosophy, although does not subscribe to any specific religion.
Date: Aug 14 – Aug 29
Opening reception: Aug 15,  6pm – 9pm
Gallery hours: Tuesday to Friday 1-6pm
Extended gallery hours:  Aug 22 5pm-8pm and Aug 24 1:30pm-5pm
Place: Toronto Centre for the Arts, Lower Gallery
About Us
North York Arts (NYA)  collaborates with artists, arts organizations, and partners to develop, strengthen, and promote cultural programming and initiatives for North York communities
Contact us 
North York Arts
5040 Yonge St.
Toronto, ON, M2N 6R8
Monday – Friday, 9am – 5pm
Meet Julián
Julián Carvajal (he/him) is a Toronto-based award-winner creator & producer of experiences. This Queer Latinx Colombian Canadian Arts Manager/Producer has over 21 years of experience managing, curating and delivering arts festivals and cultural events. He is the Event Producer of the largest PanAmerican Food and Music Festival in Canada, Mentor in Residence at the Neighbourhood Arts Network while working at North York Arts, StreetARToronto and producing "In My Element(s) Symposia" for ArtWorkxTO.
Julián has collaborated with organizations and artists from 5 continents on multiple artistic projects. He has mentored over 400 self-identified artists for the past 10 years. He is passionate about building meaningful relationships; helping others to navigate the art sector in the city while collaborating with others to co-create an anti-oppressive and more diverse and inclusive vision of the art sector in Tkaronto.
What does art mean to you?
The Big Bang of my life