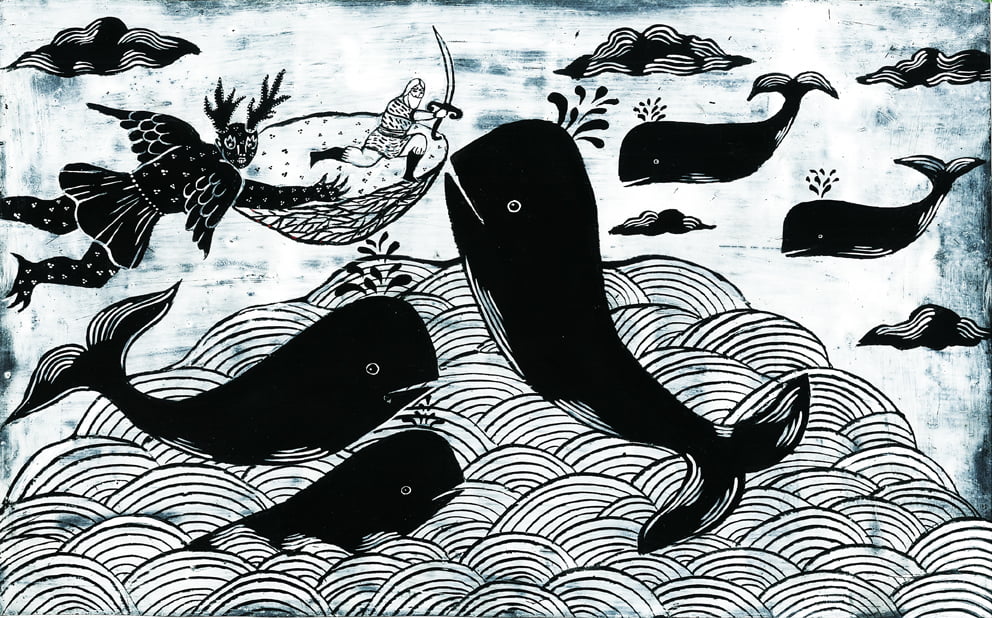 Shahnameh (The Epics of Iranian Kings), a Dialogue with Persian Youth
By: Banafsheh Erfanian
The exhibition is based on Shahnameh, "The Book of Kings," an epic poem written by Persian poet Ferdowsi between 977 and 1010 CE. The poem tells the mythical and historical past of the Persian Empire – from the creation of the world until the Islamic conquest of Persia. Banafsheh illustrated this book to showcase Persian art and culture while speaking to diverse and contemporary audiences. She hopes to give Persian youth a better understanding of their history through art.
About the Artist
Banafsheh Erfanian is a Toronto based painter, illustrator, educator, and curator. Banafsheh grew up in Tehran, Iran and found comfort in art during wartime. Banafsheh finds illustration to be a magical tool of expression through which she creates imaginary characters that hold philoso
phical meanings. This invites older audiences to think deeply, while younger audiences resonate with the playfulness, colors, and story.
RSVP to opening reception July 4 6-9pm: 
Date: July 3 – July 17
Opening Reception: July 4,  6-9pm
Gallery Hours : Tuesday to Friday 1pm to 6pm
Thursday, July 11th: open until 8pm
Saturday, July 13th: open from 1:30pm to 5pm
THE GALLERY WILL CLOSE AT 5PM ON JULY 9TH
Place: Toronto Centre for the Arts, Lower Gallery
About Us
North York Arts (NYA)  collaborates with artists, arts organizations, and partners to develop, strengthen, and promote cultural programming and initiatives for North York communities
Contact us 
North York Arts
5040 Yonge St.
Toronto, ON, M2N 6R8
Monday – Friday, 9am – 5pm
Meet Julián
Julián Carvajal (he/him) is a Toronto-based award-winner creator & producer of experiences. This Queer Latinx Colombian Canadian Arts Manager/Producer has over 21 years of experience managing, curating and delivering arts festivals and cultural events. He is the Event Producer of the largest PanAmerican Food and Music Festival in Canada, Mentor in Residence at the Neighbourhood Arts Network while working at North York Arts, StreetARToronto and producing "In My Element(s) Symposia" for ArtWorkxTO.
Julián has collaborated with organizations and artists from 5 continents on multiple artistic projects. He has mentored over 400 self-identified artists for the past 10 years. He is passionate about building meaningful relationships; helping others to navigate the art sector in the city while collaborating with others to co-create an anti-oppressive and more diverse and inclusive vision of the art sector in Tkaronto.
What does art mean to you?
The Big Bang of my life