Creative Wellness Strategies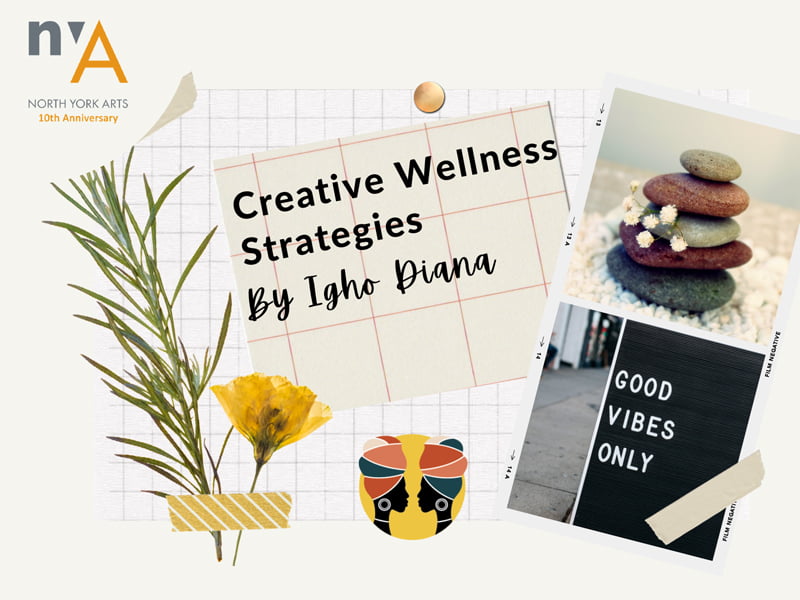 A self-care and arts-based workshop to help participants build confidence and community, as they gain new skills and tools to help cope with the ongoing realities of the pandemic as well as being a newcomer.
Deadline to Apply: April 6, 2021
IMPORTANT NOTE: One Registration per participant, if you have multiple family members, please email Julian Carvajal at julian@northyorkarts.org
Meet your Instructor : Igho Diana
"Everyone gets better when you do" are words Igho Diana lives by; as a spoken word poet, community educator, and wellness consultant. Igho wholeheartedly believes that it takes a village—not only to raise a child, but also to support adults through our healing & wellness journey. Her chief aim is to teach—by example, how to prioritize (y)our wellness.
Igho is the founder of Ebony Girls Obsession prioritizes black women in healing, growth, and celebration. We create + hold space(s) for black women to practice self-care in sisterhood. We do this through our events, workshops, self-care sessions and the Young EGO Mentorship Program.
Social Media: @EGOInitiative | @ighodiana