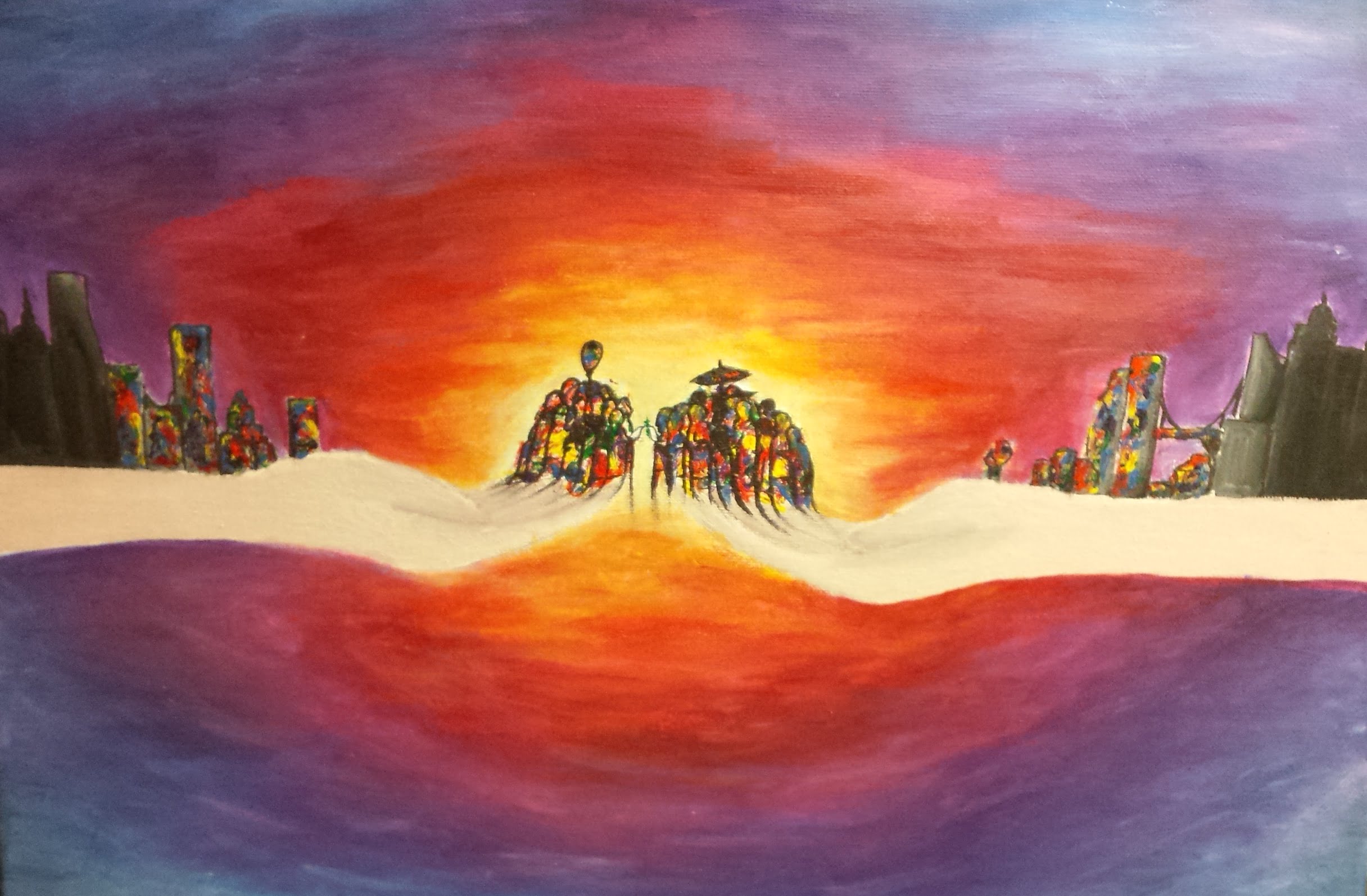 Creative Foundations
Creative Foundations is a unique forum that allows participants to tell a story from an artistic and personal perspective. It is a allows participants to use their creative voice in the articulation of a particular theme or issue.
Expressing oneself through art is both healthy and fun. It can bring about positive personal change as well as lasting social transformation.  In a collaboratively built safe and inspiring environment participants
in this programs are challenged to articulate their authentic voice on matters that are important to them and share their visions with community
Email: Lynda.dreamation@gmail.com
Youth Art Program
Location: Fairview Library – July 4, 14, 21, 28 2018
Facilitator: Lynda Watson
A unique creative program inspiring youth to explore and express their voices and ideas as community changemakers through original art work.
Each piece will be based on the statements: Who am I in my community? & How can I make change in my community?
A 4 WEEK program (one session per week) in July 2018 where participants will receive the encouragement, knowledge and tools to create works of art that represent their thoughts and ideas on their community. Youth will choose from a variety of media on canvas to create their final piece of art which will then be showcased during a special Creative Foundations Art Show.
Must commit to all four weekly Saturday sessions: July 4, 14, 21, and 28
To Register call 416-395-5750 or visit 2nd floor information desk at Toronto Public library – Fairview Branch to register.
Years Together
Dates: July 7, 14, 21 and 28
Time: 10:00am to 12noon
Location: Barbara Frum Public Library, 20 Covington Rd, North York, ON M6A 3C1
The Theme: Community
Presented by Dreamation In partnership with North York Arts & Toronto Public Library
There is great value in bringing together generations. We often hear, 'years apart'. The vision of this program is to change that to 'years together'. Bringing together the energy, wisdom, inspiration and creativity of generations to create positive change through art. So, every Saturday in July this summer generations will meet to talk, learn and create intergenerational masterpieces. Participants will receive the encouragement, knowledge and tools to create collaborative works of art that represent their thoughts and ideas on who they are in their community and what ideas they have to make change.
Final art pieces will be showcased in a special Art Exhibit & Celebration on the final day of the program.
All material, supplies and instruction are PROVIDED FREE of charge.
Registration required, space is limited. Please call 416-395-5440 or visit Barbara Frum Branch, 20 Covington Road to register
About Us
North York Arts (NYA)  collaborates with artists, arts organizations, and partners to develop, strengthen, and promote cultural programming and initiatives for North York communities
 Contact us 
North York Arts
(Toronto Centre for the Arts)
5040 Yonge St.
Toronto, ON, M2N 6R8
info@northyorkarts.org
Monday – Friday, 9am – 5pm