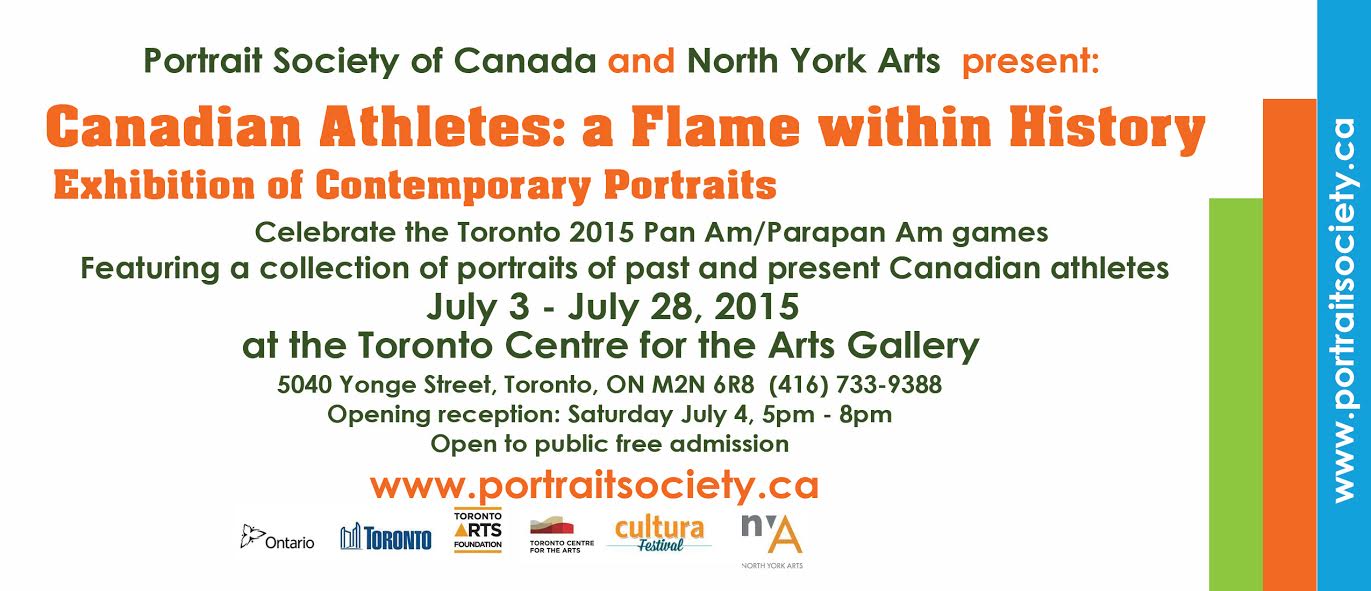 Canada's professional portrait artists salute the upcoming Pan American Games in a month-long exhibition, Canadian Athletes: A Flame within History.
The event is part of the summer Cultura Festival in Mel Lastman Square, in the heart of North York.
July 3-28, 2015
Opening reception: July 4, 5-8pm 
Toronto Centre for the Arts, Lower Gallery
5040 Yonge St.
Gallery Hours:
Tuesday to Friday: 1-5pm
Fridays: 6-8pm
Weekends: Schedule will vary – please check website for details.
For details visit:www.portraitsociety.ca or email info@portraitsociety.ca.
Opening reception sponsored by: