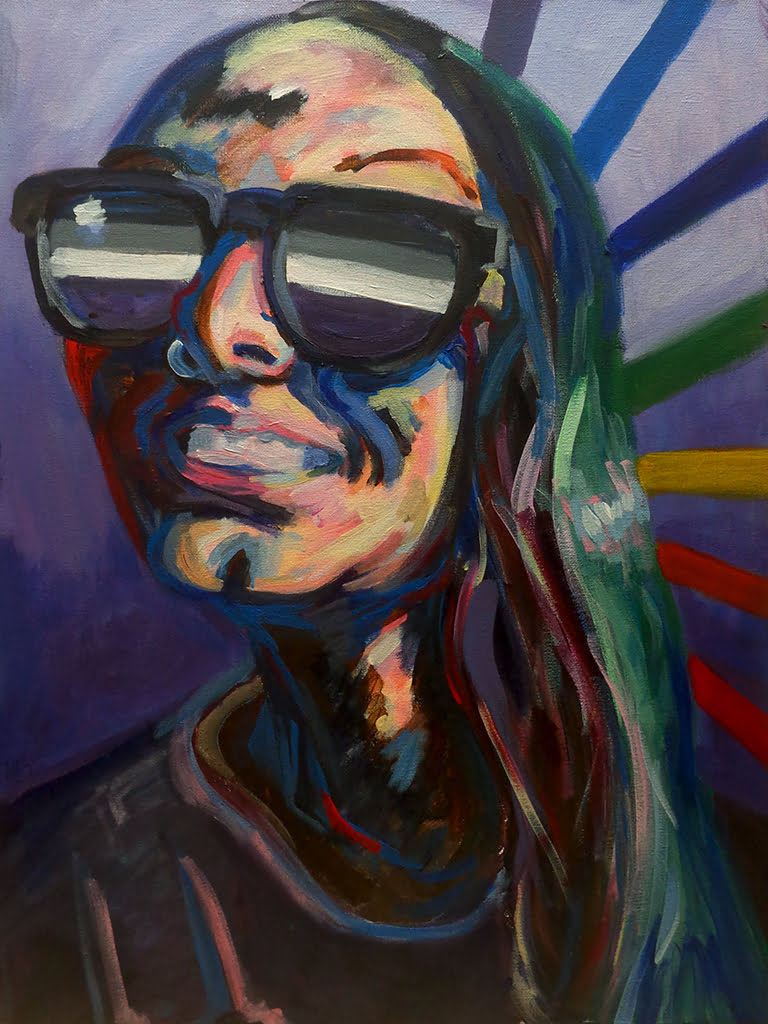 Ace and In Your Face
by: Mika Babineau
Mika's series Ace and In Your Face focuses on different aspects of asexuality such as coming out, belonging in the LGBTQ+ community, visibility, representation, snide comments, love, as well as self doubt and acceptance. Each of these topics is explored through self portraits. Mika's goal is to inform the public about asexuality as well as to give a voice to those who go unheard and let them know that they are not alone.
About the Artist
Mika Babineau was born in Moncton, New Brunswick. Mike became interested in art at a very young age and always longed to be an artist in a big city. While at college, Mika discovered her passion for painting. Mika creates portraits and landscapes that attempt to portray what is happening within the subject. Feelings and thoughts shine through the people and places she paints.
RSVP to opening reception July 4 6-9pm: 
Time: Tuesday – Friday 1-6pm
Place: Toronto Centre for the Arts, Art Alley
About Us
North York Arts (NYA)  collaborates with artists, arts organizations, and partners to develop, strengthen, and promote cultural programming and initiatives for North York communities
Contact us 
North York Arts
5040 Yonge St.
Toronto, ON, M2N 6R8
Monday – Friday, 9am – 5pm
Meet Julián
Julián Carvajal (he/him) is a Toronto-based award-winner creator & producer of experiences. This Queer Latinx Colombian Canadian Arts Manager/Producer has over 21 years of experience managing, curating and delivering arts festivals and cultural events. He is the Event Producer of the largest PanAmerican Food and Music Festival in Canada, Mentor in Residence at the Neighbourhood Arts Network while working at North York Arts, StreetARToronto and producing "In My Element(s) Symposia" for ArtWorkxTO.
Julián has collaborated with organizations and artists from 5 continents on multiple artistic projects. He has mentored over 400 self-identified artists for the past 10 years. He is passionate about building meaningful relationships; helping others to navigate the art sector in the city while collaborating with others to co-create an anti-oppressive and more diverse and inclusive vision of the art sector in Tkaronto.
What does art mean to you?
The Big Bang of my life