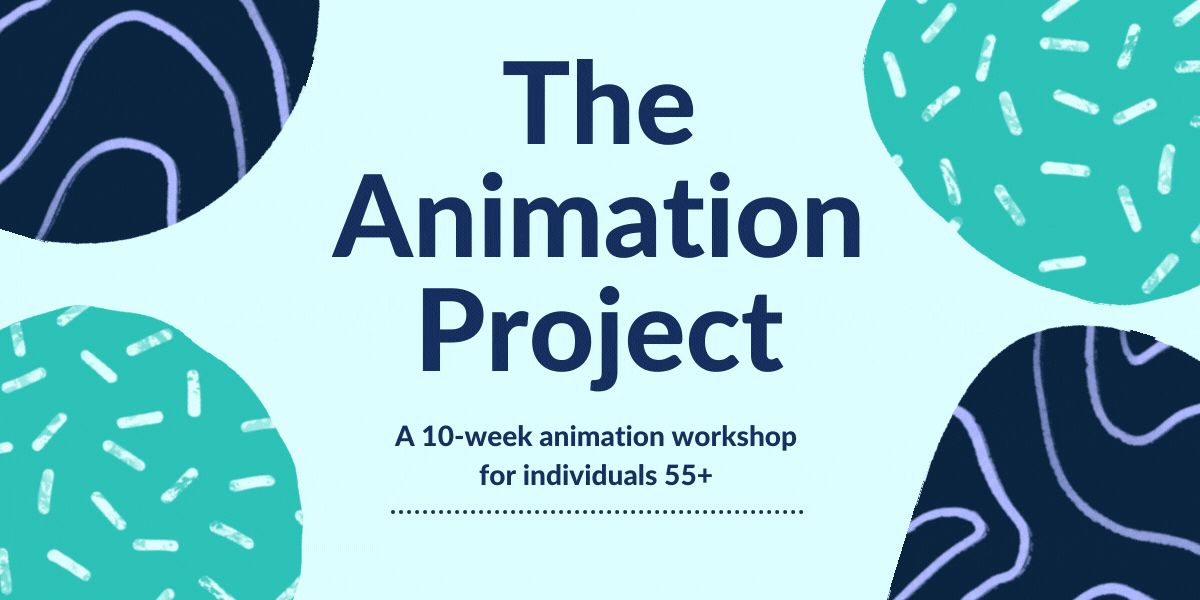 JOIN US ON DECEMBER 8TH FOR THE PREMIERE!
North York Arts and the Toronto Animation Image Society (TAIS) have teamed up to present our second edition of The Animation Project! Our participants have been working hard during the course of several weeks of workshops facilitated by Cristal Buemi. 

Now they want to show their work! Join NYA, TAIS, and our participants on December 8th at 6pm for a LIVE screening of animations! We will be holding the screening on our Youtube channel so don't forget to subscribe!
Explore the art of storytelling through the use of stop-motion animation!
North York Arts and the Toronto Animation Image Society have teamed up to present The Animation Project. Over the course of several FREE workshops, participants 55+ will use digital animation techniques to explore topics and issues personal to them.
This program is a chance to connect with peers, channel your creative expression, and develop your digital literacy.
This program is for those ages 55+ living in North York
All North York residents are encouraged to apply to this program, but please note that priority will be given to Indigenous, Black, and People of Colour as well as to 2SLGBTQ+ community members and Newcomers (people who arrived in Canada within 7 years). 
Spots Available: 10
If selected for the program, you will receive an $80 stipend for materials.
Program contact information julian@northyorkarts.org or via WhatsApp, Telegram or Signal +1 (647)-561-6021.
Applications are now closed
Dates: September 2 to November 11, 2021
Time:  Tuesdays and Thursdays, 10 AM to 12 PM
Deadline to Apply: August 12, 2021
Meet your Instructor : Cristal Buemi
Born in Puerto Rico and raised in Canada, Cristal Buemi is a multimedia artist that holds a BA from Ryerson University and an MA from Bau, Design College of Barcelona. While multidisciplinary by nature, (animation, video, photography, collage and digital design), her work pushes frame-by-frame boundaries by exploring the materiality and inherent beauty found in the minutia.
For more information about Cristal visit her website: https://www.cristalbuemi.com/