Seniors Animation Project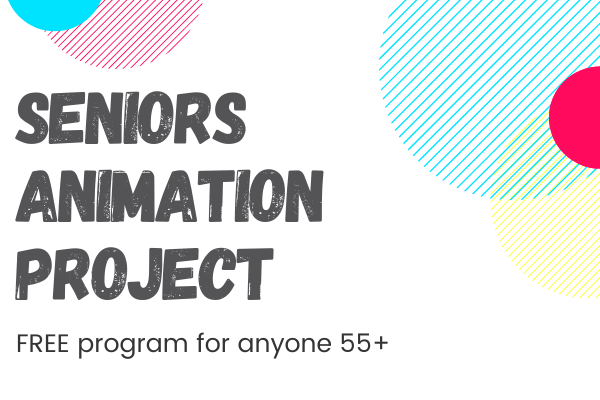 Explore the art of storytelling through the use of stop-motion animation!
North York Arts and the Toronto Animation Image Society have teamed up to present the Seniors Animation Program. Over the course of 16 FREE workshops (6 online in the spring and 10 in-person in the fall), participants will use digital animation techniques to explore topics and issues affecting today's senior population. 
This program is a chance to connect with peers, channel your creative expression, and develop your digital literacy.
Please see below for more details on workshop groups, dates, times, locations, and prerequisites.
What group should I join?
This program will happen in two stages; online and in-person. There are two groups to choose from to participate in this program. Please keep reading to find out which group is right for you:
Group 1:
Online Sessions: TUESDAYS from May 19 – June 23, 2020, from 10 am to 11:30 am
In-Person Sessions: Casa Maiz – 1280 Finch Ave W. (Fall 2020, date and time TBD)
Group 2:
Online Sessions: THURSDAYS from May 21 – June 25, 2020, from 10 am to 11:30 am
In-Person Sessions: Flemingdon Park Area (Fall 2020, location, date, and time TBD)
*Please note that this program is meant for those who are prepared to attend both the online AND the in-person sessions*
What do I need to join the program?
To join the program, we ask that you have the following:
A basic level in digital literacy (can produce photos, videos, and send emails/texts etc.)

Have the ability to record videos/audio and take photos (with phone, tablet, laptop etc.)

Attend each virtual class via phone, tablet or laptop.  (Classes last 1 hour, so the phone might be uncomfortable to hold for long periods of time)

Reliable internet connection

Have an interest in art, storytelling, filmmaking and or thinking outside the box

Be open minded to learning new creative skills, and connecting with other members within the community
What will I get out of the program?
Our goal by the end of the program is that every participant gains the following:
Engage and connect with an artistic community

Share and collaborate through meaningful storytelling and discussions

Enhance Digital Literacy skills

Learn art, design and storytelling techniques

Understand and explore basic frame by frame principles

Create weekly independent works while exploring a variety of materials found at home

Collaborate on a final reflection film to capture the creative process and self expression journey
Date: Tuesdays May 19 – June 23
Time: 10 a.m. – 11:30 a.m.
Place: Casa Maiz
1280 Finch Ave W. #204
Date: Fall 2020 (dates TBD)*
Date: Thursdays May 21 – June 25
Time: 10 a.m. – 11:30 a.m.
Place: Flemingdon Park Area
Location TBD
Date: Fall 2020 (dates TBD)*
For any questions about the program, please contact Julian Carvajal at programming@northyorkarts.org
*Fall 2020 timelines for both groups are subject to change. NYA will adjust accordingly with government regulations regarding COVID-19.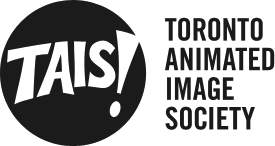 About Us
North York Arts (NYA)  collaborates with artists, arts organizations, and partners to develop, strengthen, and promote cultural programming and initiatives for North York communities
Contact us 
North York Arts
5040 Yonge St.
Toronto, ON, M2N 6R8
Monday – Friday, 9am – 5pm