Northbound Exhibition Program

After a year hiatus, we're excited to announce that Northbound is BACK!
Northbound Exhibition Program is an NYA's signature program that supports the professional development of emerging artists while prioritizing new-generation (18-29 years old), Newcomer, and North York artists.
This year, NYA was challenged to rethink how Northbound could thrive online. We asked ourselves: how can we provide each artist with an individualized platform while encouraging the public to immerse themselves in the experience? Working with our selected artists and Northbound team, we came up with a fully reimagined digital program!
Starting September 20th, each artist will have their own web page that is completely curated to fit their vision. The art and the website itself will work in tandem to create a fully realized exhibition. Each exhibition will be enhanced with an artist talk and an Instagram Live to complete the experience.
Northbound 2021 Exhibitions
If your access needs are not being met on this webpage, please email info@northyorkarts.org
A special thanks to the following people, partners, and funders:
Northbound Jury *
Adom Acheampong
Claudia Arana
Paola Gomez
Ely Lyonblum
Paola Poletto


* The Northbound artists were selected by the jury in 2019. However, after a year of delays due to COVID-19, NYA gave the artists the opportunity to change their original artworks and exhibitions. All changes were approved by NYA staff and curator Claudia Arana.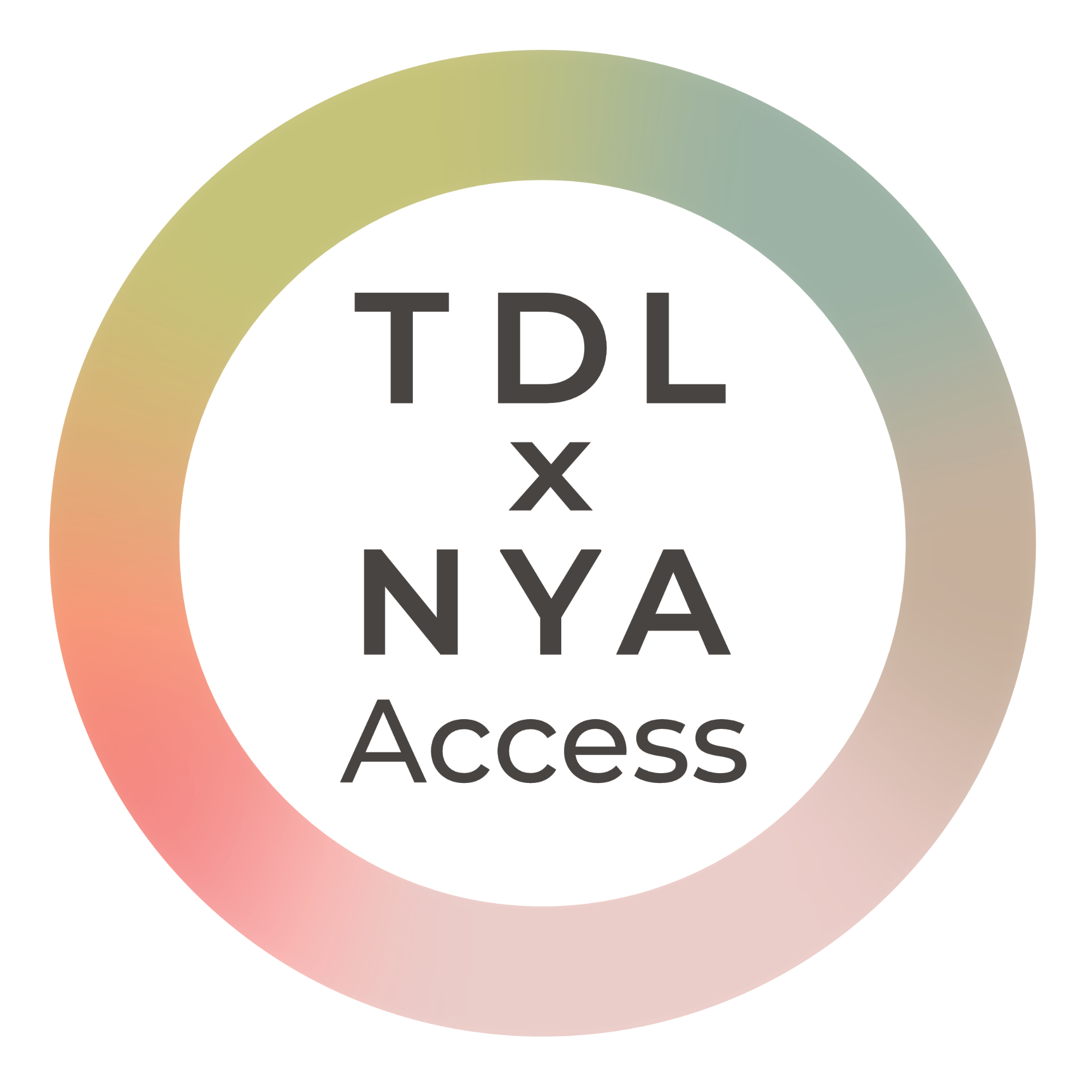 When North York Arts started planning the Northbound exhibitions for 2021, we knew that working on improving access within our programs was one of our organization's priorities. For Northbound we decided to focus on the important aspect of image descriptions for the artworks exhibited online. This was something very new to us and we couldn't have done it without the talented team at The Disabled List, who created the image descriptions and walked us and our artists through the process. The text below was created by The Disabled List and talks about the concepts related and the learnings behind this process. You'll be taken through each exhibition through the lens of accessibility, allowing you to experience them from a new perspective.
Alone Together:
Six Feet of Separation
Accessibility Note: Explore the world of "Alone Together: Six Feet of Separation" by using a horizontal scroll and clicking on the artwork to reveal images descriptions. Immerse yourself with atmospheric sound using the button in the bottom left corner.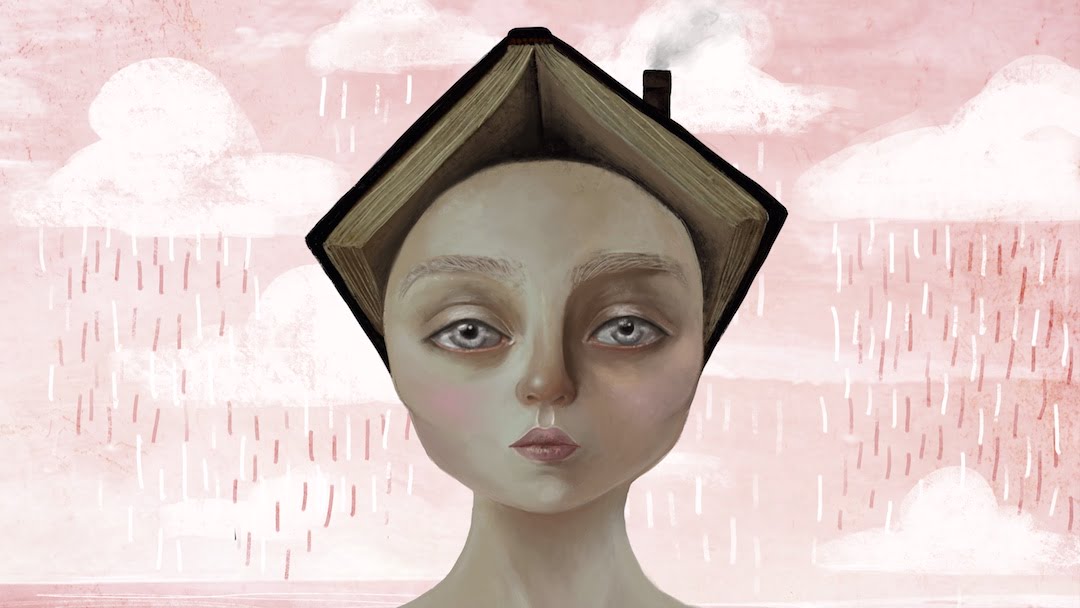 With the start of lockdown in 2020, I started creating an image every couple of days to document what I and people around me were feeling. The uncertainty of the time, the fear, adapting to change, the constant news, social injustice, political news, etc. At the time, I didn't intend to make this a series. I was merely trying to process everything and channel what I was feeling through art.
Join Anna for an online artist talk on September 21, 2021, at 6pm where you'll learn more about her process, development, and inspirations behind the exhibition!
Follow NYA on Instagram to join Anna LIVE on September 23, 2021, at 12pm, where she'll be leading a mini workshop on how to draw using an iPad.
Anna (Kaveh)Mehr was born in Tehran, Iran. She moved to Toronto in 2013 to pursue a career in art. She holds a master's degree in digital media and a bachelor's degree in graphic design. Her art is largely based on poems, music, and literature. Telling stories through art has been her lifelong passion. She loves to depict complex human emotions and is constantly inspired by people's conflicts and relationships with one another and with nature.
Accessibility Note: Through coloured and black and white photographs, "Meraki Project" highlights nine distinct categories each on their own page with artwork and accompanying alt text.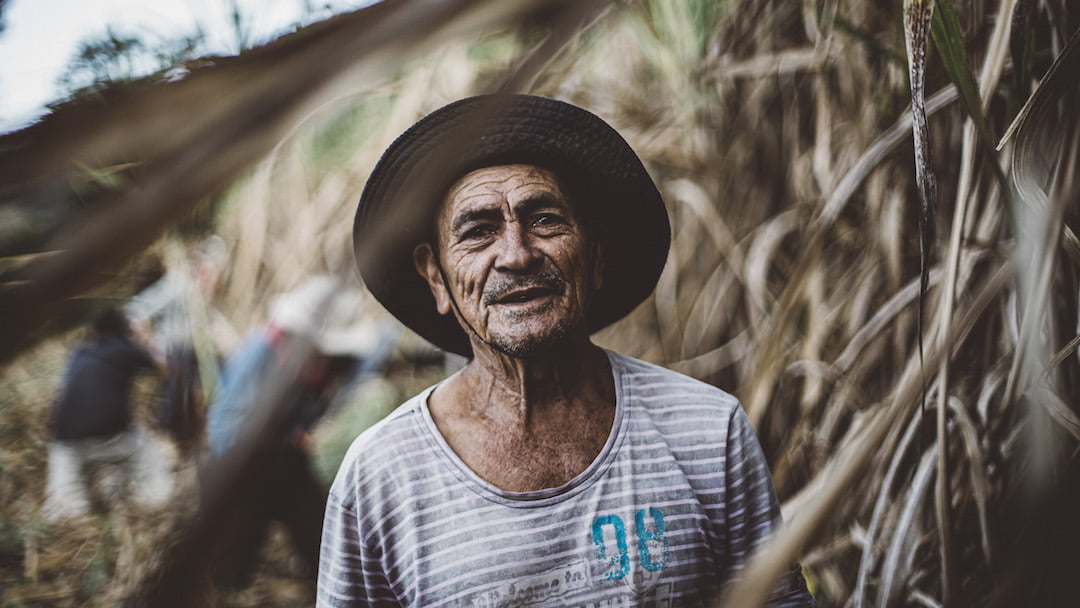 The Meraki Project is based on showing natural workplaces, landscapes, and Colombian people; those are working men and women of a low socioeconomic level in our country, but at the same time rich in wisdom, and internal power, with the ability to get ahead in a country with such high socio-cultural problems. Our concept highlights the unrecognized side of Colombia and shows that we are a thriving and unique culture.
Join Meraki for an online artist talk on September 28, 2021, at 6pm where you'll learn more about their process, development, and inspirations behind the exhibition!
Follow NYA on Instagram to join Meraki LIVE on September 29, 2021, at 12pm, where they will be hosting a mini workshop on creative photography exercises. 
Meraki is a creative tandem founded by Paula Marin and Felipe Noriega, Colombian photographers, Toronto based since 2016, due to the Colombian armed conflict. The project is a call to transform the social stigma that Colombians have, due to drug dealers, and the armed conflict. Part of the solution proposed by the artists is to reveal that new face, through documentary images, in which the camera becomes an instrument to connect with these inhabitants.
Accessibility Note: "Messengers" allows you to travel through different passages of time. Explore the past, present, and future through the artwork and click to reveal image descriptions.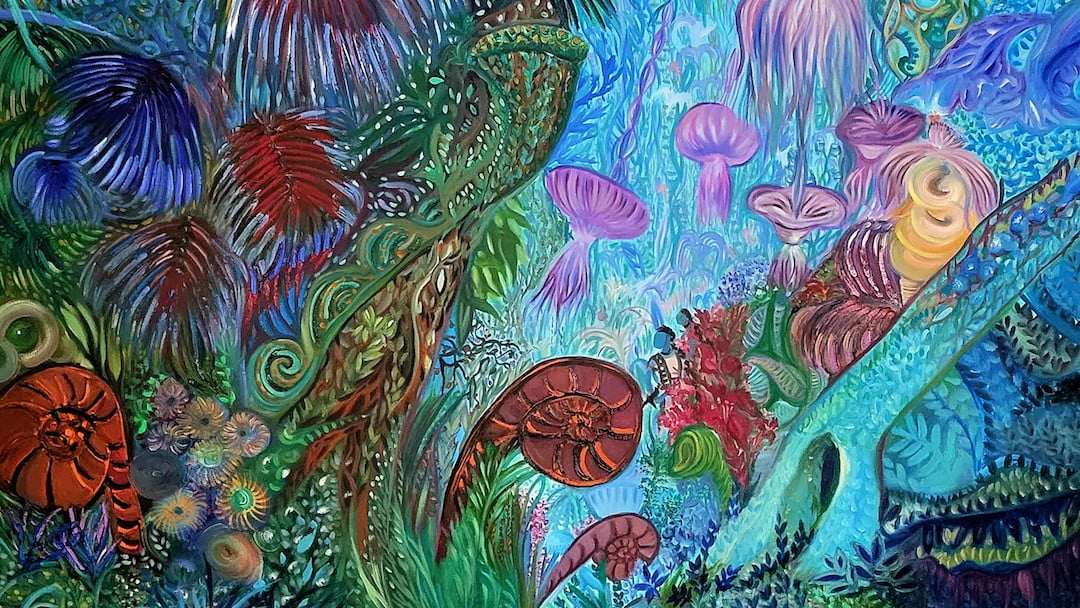 Messengers is a body of work around reflecting on the past, being aware of our present state and imagining new futures ahead. Living in a time of ambiguity, we are evolving, carrying messages of hope and resilience with us forward. This exhibition centers around the gifts we will carry into this new world and what we will leave behind.
Join Ashely for an online artist talk on October 5, 2021, at 6pm where you'll learn more about her process, development, and inspirations behind the exhibition!
Follow NYA on Instagram to join Ashley LIVE on October 7, 2021, at 12pm for a virtual studio tour where she will be discussing her process, ideas behind the work, materials, and a Q&A. 
Ashley Beerdat is a self-taught visual artist and arts instructor of Guyanese descent who grew up in Mississauga, ON. Using oil paint as her artistic medium, she explores themes of mythology, folklore and storytelling to navigate the world around her. Through her work, she constructs fantastical worlds from her imagination in a contemporary, playful and whimsical way. She spontaneously lets stories unfold in her painting process to indulge and discover a new reality.
Accessibility Note: "Unraveling Dreamscapes" invites you to a brightly coloured imaginative exhibition with both still and slow-moving artwork. Scroll vertically and horizontally to explore, click on the artwork to reveal image descriptions, and listen as the animated works play calming background sound.
About Unraveling Dreamscapes
My practice involves superimposing uncanny images onto ordinary settings, creating a dream-like, surreal outcome. I place emphasis on the female body, pertaining to my own experiences with birth and motherhood. I convey everyday images from my memory in an otherworldly light, to place emphasis on the subconsciousness building a world on the conscious mind. I alter real life images from my memory and place them in certain settings that may mean something to someone else.
Join Aqsah for an online artist talk on October 12, 2021, at 6pm where you'll learn more about her process, development, and inspirations behind the exhibition!
Follow NYA on Instagram to join Aqsah LIVE on October 14, 2021, at 12pm where she will be sharing her space and technology used to create digital art pieces. She'll also be giving a short demo about the creation of her work.
Aqsah Shah is a visual artist born and based in Toronto, who acquired her BFA from Pakistan. Her work takes inspiration from the impact of dreams on human reality, unifying dreamscapes and real life through subaquatic symbols and void-like imagery. Viewers are able to glimpse into an inconceivable perspective of otherwise regular. She currently works as an illustrator while pursuing professional accreditation in web-development & UI design from University of Waterloo.
Accessibility Note: Dive into "Unsettled", an exhibition designed to take you through the artist's process and final works, all containing descriptive alt text.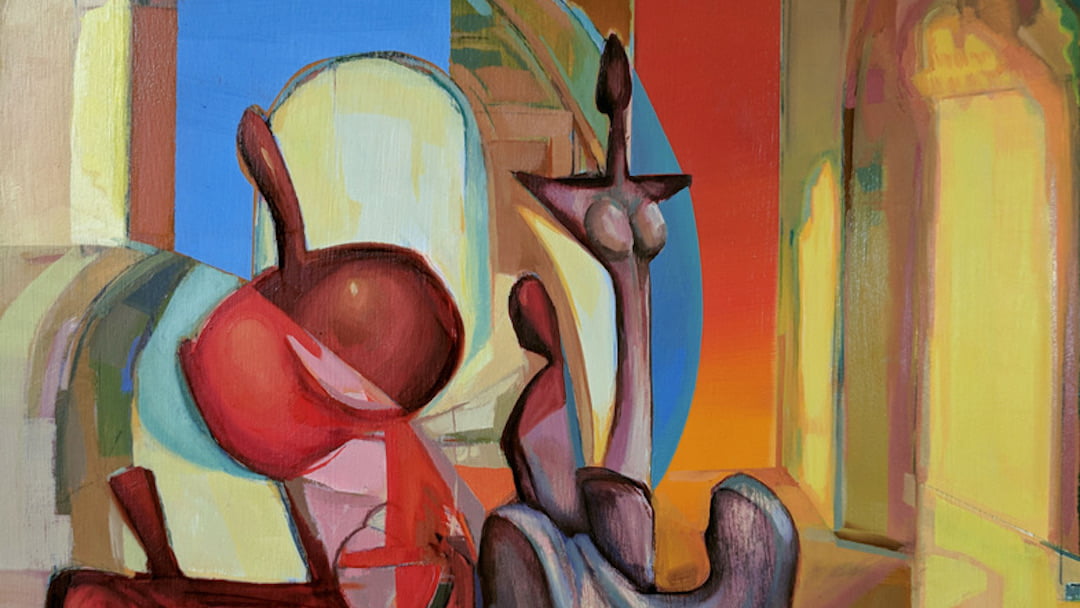 Born and raised in Iran, I moved to Canada to pursue my masters degree in studio arts. In my practice, I explore the memories and cultural signifiers of my homeland to design a new painterly vision. "Unsettled" illustrates an investigation of symbolic gardens that have been used in islamic architecture, tapestry and carpet weaving. I utilize the ornamental patterns and decorative symbols from carpets to reimagine a new visual language.
Join Anahita for an online artist talk on October 19, 2021, at 6pm where you'll learn more about her process, development, and inspirations behind the exhibition!
Follow NYA on Instagram to join Anahita LIVE on October 21, 2021, at 12pm. Details coming soon!
Anahita Akhavan earned an M.F.A. at the University of Saskatchewan, where she was awarded with a full scholarship and holds a B.F.A. in painting from University of Tehran, Iran. She has mounted solo exhibitions at Snelgrove Gallery (Saskatoon), Negarkhane Honarha Gallery (Tehran), as well as group shows in Toronto, Missoula, and Lethbridge. In 2016 she was awarded the ICCC grant to curate Voyage to Vorres Museum in Athens, Greece. In 2018 she participated in the artist residency Joya: arte+ ecología, Spain.
About Us
North York Arts (NYA)  collaborates with artists, arts organizations, and partners to develop, strengthen, and promote cultural programming and initiatives for North York communities
Contact us 
North York Arts
5040 Yonge St.
Toronto, ON, M2N 6R8
Monday – Friday, 9am – 5pm