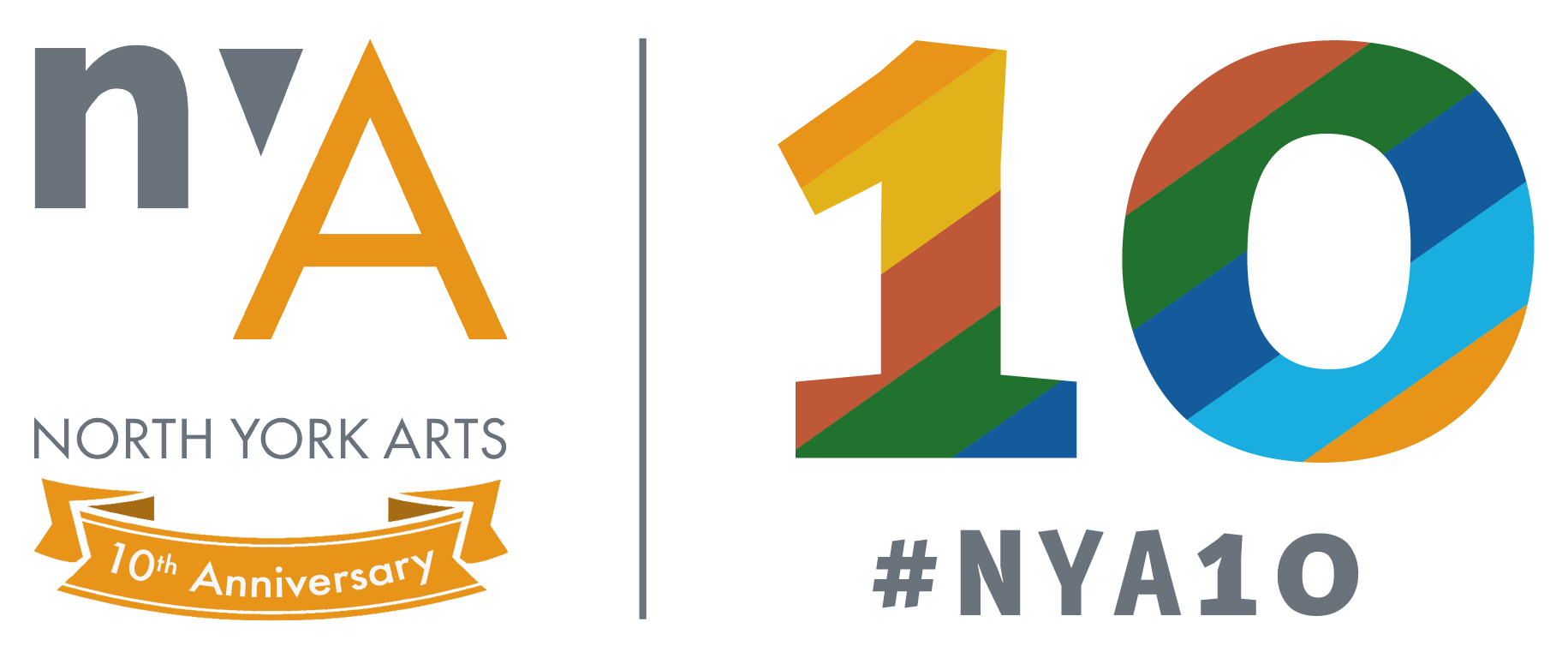 Celebrate with us by doing ART! Kids, youth, and adults alike, are all welcome to participate in our colouring contest and/ or dance activity. The colouring contest includes your chance to win a special anniversary prize! Both projects are taking place throughout the entirety of the celebration. 
Colours have enriched our existence for centuries and there is nothing more exciting than having the opportunity to imagine a colourful future together! Get your markers, crayons, watercolours or whatever medium you choose, to colour this beautiful imagery created by the one and only Anna Kavehmehr, an illustrator and a proud North York resident!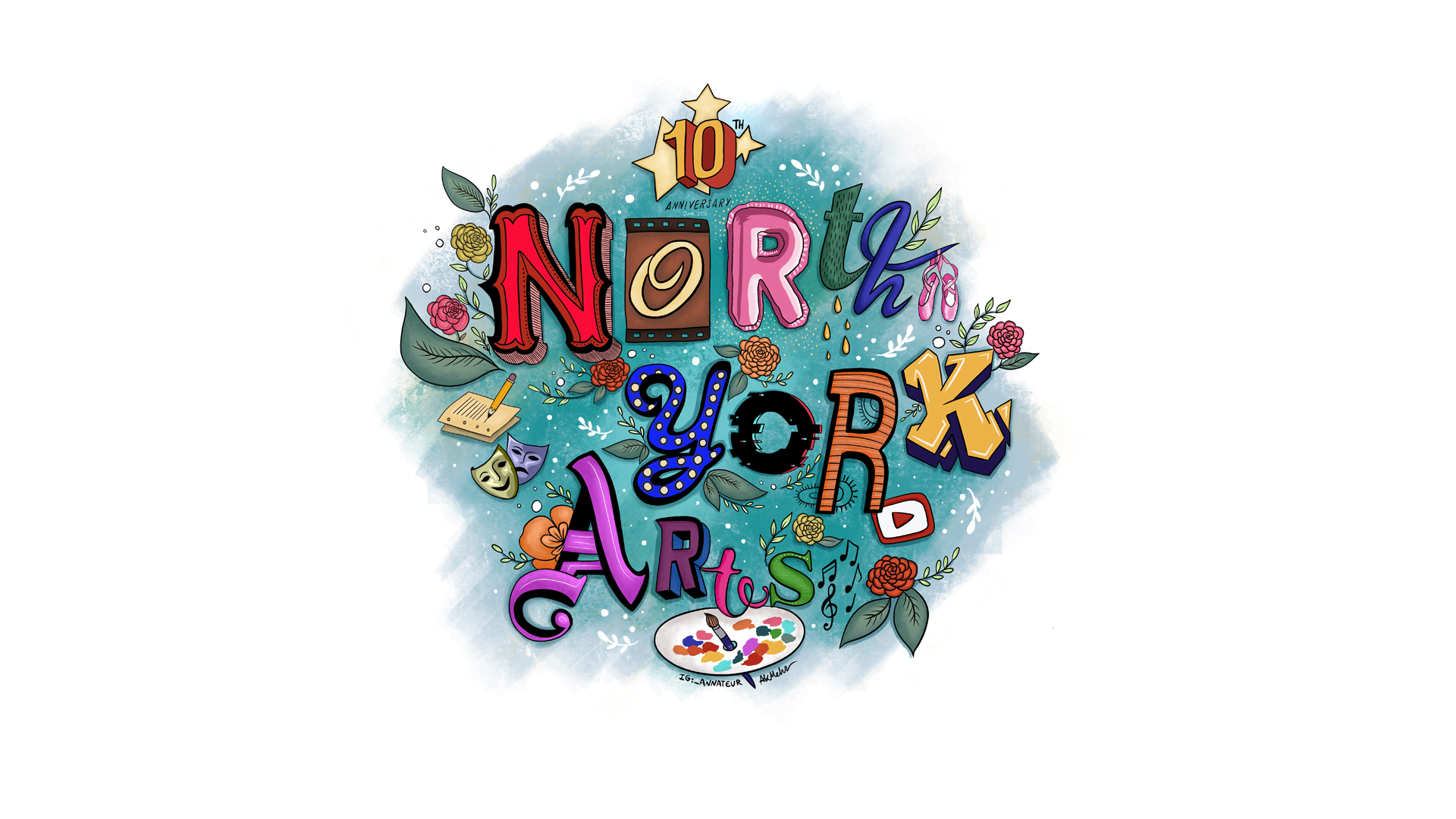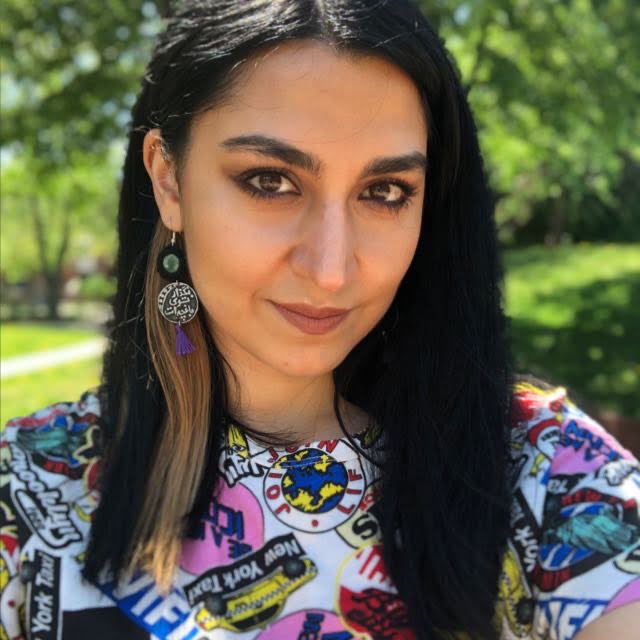 About Anna
Anna Kavehmehr is a Toronto-based Illustrator, specializing in narrative illustration. Telling stories through art has been her lifelong passion. She loves to depict complex human emotions and is constantly inspired by people's conflicts and relationships with one another and with nature.
Read our Q&A with Anna
1. Can you tell us a little bit about yourself?
Absolutely! I'm an Editorial, Book and Character Illustrator. I have a master's degree in digital media from Ryerson University and a bachelor's degree in graphic design which I completed in Iran.
2. What is your connection with North York Arts?
I was lucky to be one of the 6 artists selected for the 2020 Northbound program by North York Arts.
3. What is the concept/artistic statement of the imagery you have created for NYA's 10 anniversary?

I wanted to take an abstract approach with every letter of "North York Arts" having a unique design, symbolizing the variety of art styles that North York Arts supports. There are also elements throughout the illustration representing different art disciplines supported by North York Arts.
4. What do you like the most about NYA?
I absolutely love every single person I have been in contact with at North York Arts. Everyone is on a mission to help artists in any way they can; whether it is to help artists find their voice, take their work to the next level or simply just to support them in their creative process. I also love the impact NYA has had on the community by supporting local artists and helping to amplify their stories.
5. What are you hoping to see more in the arts scene in the city?
I would love to see more murals, installations and seasonal art initiatives that could include a wide range of artists across the city. I'd really love to see different art styles being supported to depict and emphasize the multiculturalism of the city.
6. What are your wishes for the next 10 years of North York Arts?
I hope NYA can continue to support artists share their stories, as well as continuing to help different types of art be accessible to the youth and young artists in the community. I also hope NYA can bring more workshops and programs for adults who would like to explore creative fields.
Also, let's take this opportunity to dance together and celebrate with our bodies our first-decade delivering community arts programs! Victoria Mata has created a short choreography for us all to move our bodies!
Record your video and send it to julian@northyorkarts.org via Google Drive, WeTransfer or Dropbox. 
Please let us know before you dance your name, where in the city do you live and why you wanted to participate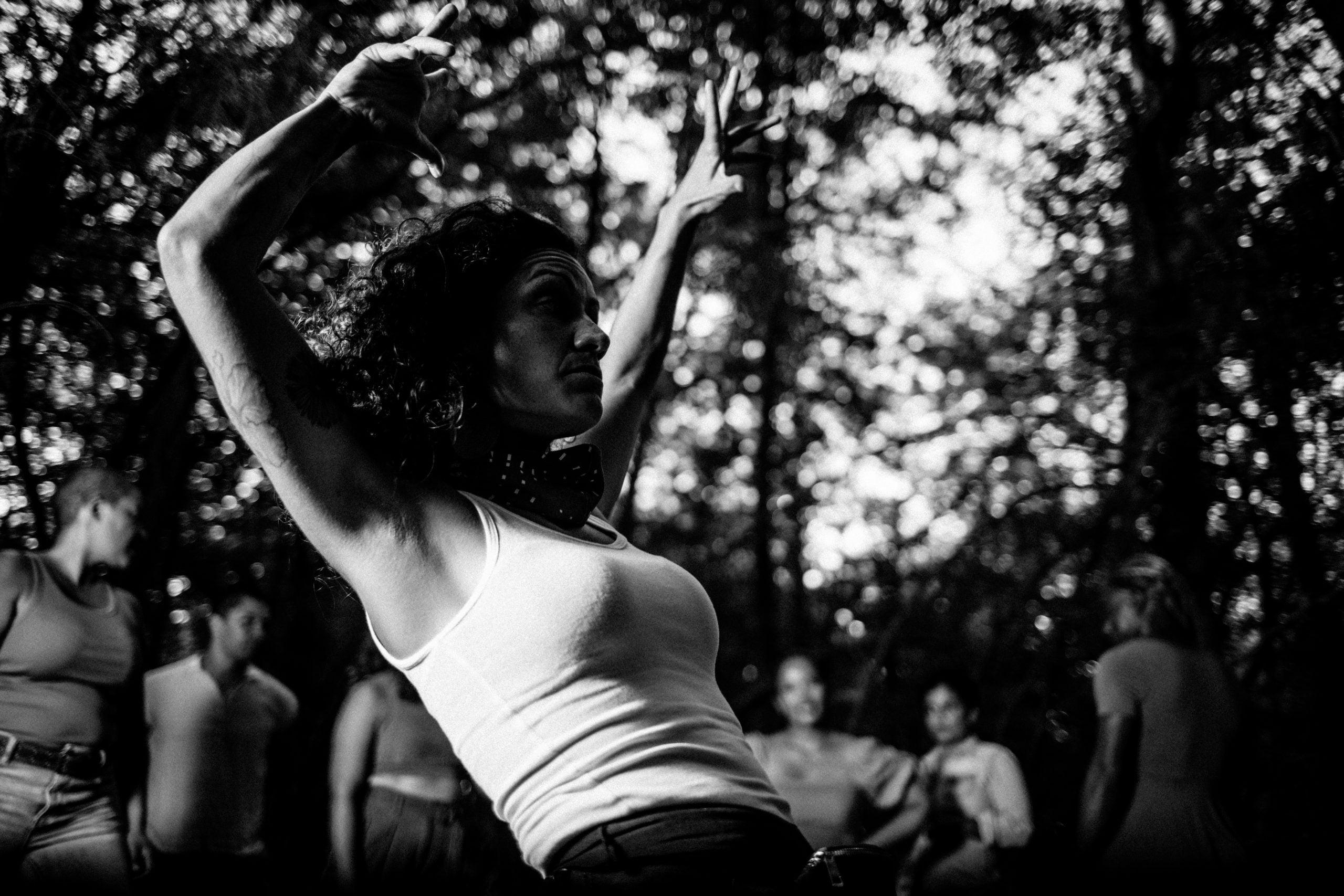 Dancer | Choreographer | Producer | VAW Counsellor
About Victoria Mata
Victoria Mata Venezuelan-Canadian settler in T'Koronto. Poly-lingual choreographer, dance artist and activist with a background in expressive arts therapy. Mata's career was first sculpted by pedagogic, self-directed training, which proceeded with training under internationally renowned choreographers. Mata's sensibility to inclusion and border stories is due to her eclectic upbringing in three continents before the age of fifteen. Intersectional, multi-framed community-arts and the abolishment of violence against women are some of Mata's passion. She has intricately weaved these themes in her MFA in Contemporary Choreography at York University and is foundation for some of her recognitions such as being a recipient of the Metcalf Foundation, a finalist of the Toronto Arts Foundation Emerging Artist Award and ensemble member for 7 Dora nominations. Mata deeply believes in the arts as core and tangible mode of sustaining and transforming the paradigms of oppressive tropes to populate a sphere of discourse, play, exploration and possibility.
To celebrate our 10th anniversary, join us by donating $10 to support the arts community in North York!
Join our Email Newsletter