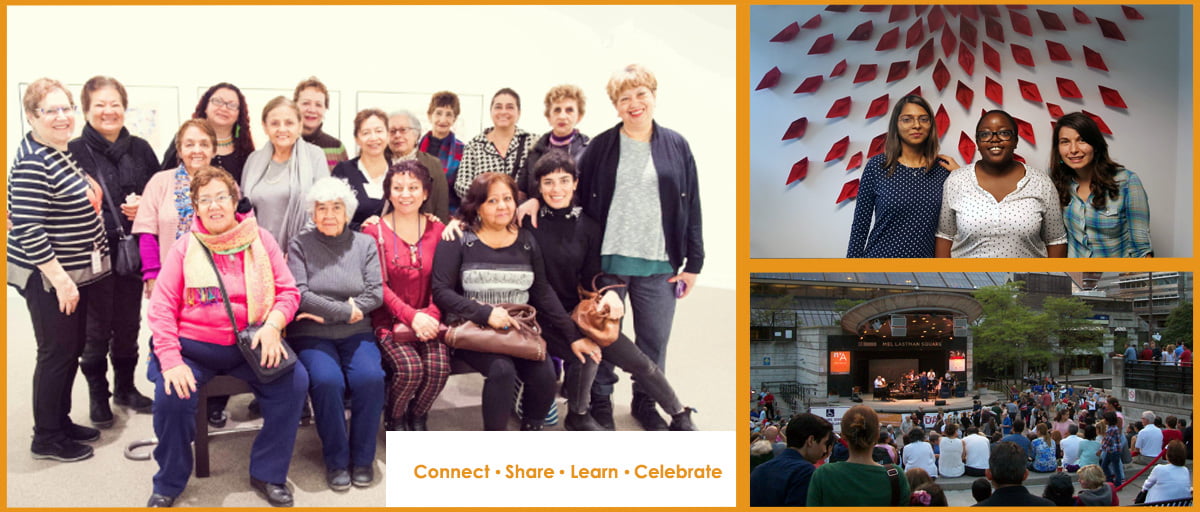 Another wonderful year at North York Arts has come and gone! Throughout this year we have grown immensely while providing both new and existing programs to the arts community of North York. As we say goodbye to 2018, we are reflecting on the impactful year we had and we are looking forward to the exciting endeavors that next year will bring!
New and Notable Program Developments:
Creative Leaders:
2018 was a great year for the growth of North York Arts' Creative Leaders program. We continued to work with Legacy Collective, a senior engagement initiative to support access to the arts. The group has been growing in members, two of which have assumed leadership roles. They had several art and leadership programs throughout the year and they are finishing with an exhibition at Bernard Betel Community Centre on December 4th. Our Youth Dance Program that has run for four years finished the year with a presentation at STOMP Urban Dance Competition and Urban Arts' Throwdown Dance Convention.
Finally, our DJ Program, lead by Benjamin de Graaf from Love Music Initiative, successfully ran for its second year in a row with many new participating youth! The group had the opportunity to perform during Myseum's Intersection Festival at the Drum to DJ workshop in March.
Sunday Serenades:
In 2018, North York Arts became the sole producers of Sunday Serenades. The event, which was delivered by the City of Toronto for over 20 years, is a staple for North York, Toronto, and GTA residents alike. As a newly established charity, we want to thank our wonderful sponsors, donors, and partners; with their support, we delivered four wonderful weeks of jazz for hundreds of attendees.
Organizational Growth and Changes
This year, NYA was fortunate to have three summer interns and one fall intern who assisted with a range of tasks including event support, program development, and marketing; we can't thank them enough for their contribution! Our team also grew by two full-time staff and by four new board members. The new leadership will complement the existing board members and staff to further achieve NYA's strategic goals both now and in the future.
Of course, we also want to thank our office, photography, and event volunteers who dedicate their time this year to supporting the North York arts community!
What can the North York Community Look Forward to next year?
Northbound Gallery Program:
We are excited to launch Northbound Gallery Program! Artists were selected by a jury to exhibit their work throughout 2019 at the Toronto Centre for the Arts' Lower Gallery. The program was created to support the professional development of artists. Keep an eye out next year for the announcement of the artists and exhibition dates!
Evolve! Performing Arts Program:
North York Arts is piloting a new initiative called Evolve! The program provides new generation and diverse theatre and dance artists with the opportunity to develop their work using high-quality, professional theatre space. Although the program focuses on rehearsal and development, there will be opportunity in 2019 for the public to attend performances and get a preview of the amazing work of the artists in our community.
Stay tuned on our website, social media and newsletter for updates and information on all the excitement. For now, happy holiday season and we can't wait to see you at North York Arts' events in the new year!
Visit: www.northyorkarts.org or follow us at @northyorkarts
Photo Credit: Legacy Collective Member