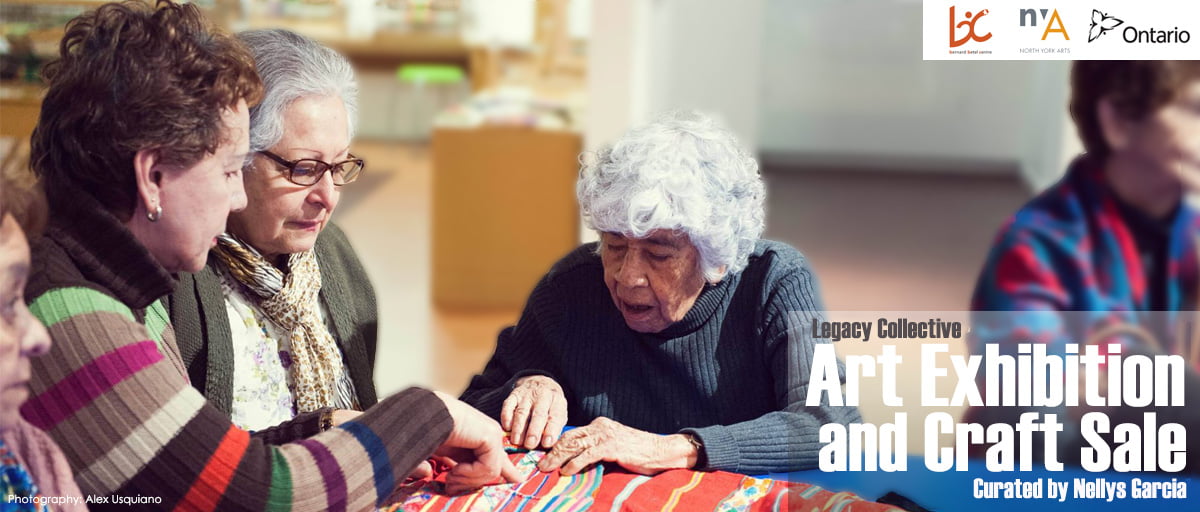 Legacy Collective: Art Exhibition and Craft Sale

See the Legacy Collective's amazing work at their spring exhibition, and purchase a piece of your own at their craft sale!
Also be sure to join the group members for a free drawing class on April 7th.
About Legacy Collective:
Legacy Collective is a North York-based senior engagement initiative. Partnered with North York Arts and supported by the Government of Ontario, the group celebrates creativity and wisdom through peer-to-peer learning, storytelling, and art-making. The members, which are made up of individuals with diverse backgrounds and languages, participate in activities that seek to break down barriers of social isolation and depression by using the arts as a tool to foster a network of community support. Legacy Collective is part of North York Art's creative leaders program. 
Exhibition Dates: April 5 – 21, 2019
Craft Sale Date: April 7th | 10 am to 3pm
Drawing Class: April 7th | 1pm to 2:30pm
Exhibition Hours:
April 5 | 10am-3:30pm
April 6 | closed
April 7 – 9| 10am – 5pm
April 10 and 11| 10am-7pm
April 12 |10am-3:30pm

Place: 
Bernard Betel Centre
Address: 
1003 Steeles Avenue West, Toronto, ON M2R 3T6