North York Arts is excited to announce that we are producing Sunday Serenades 2019!
Join us every Sunday night in July for this free outdoor concert series at Mel Lastman Square featuring some of Ontario's best live swing, big band, and jazz acts. Dance the night away to the sound of the roaring 30s, 40s, and 50s.
NYA is proud to have assumed oversight of the event last year, which was previously delivered by the City of Toronto for over twenty years.As a charitable organization whose vision is for more deeply engaged arts and culture programming in North York, we wanted to ensure that Sunday Serenades remained a staple event for the community.
Date: July 7, 14, 21, 28, 2019
Place: Mel Lastman Square
Sunday Serenades Lineup 2019
July 7
Metro Big Band
Metro Big Band is one of the areas most popular dance bands based on a versatile repertoire performed by a group of gifted international musicians & polished vocalists – Rick Levine & Lisa Levy. Join them for a memorable evening of listening & dancing under glittering stars to the most famous dance band musical blockbuster 'hits' of the decades, played the way you remember them.
July 14
Toronto All Star Big Band
One of the most exciting bands around, the Toronto All-Star Big Band revives the spirit style and sound of the 30's, 40's and 50's – that golden age of the big bands. Armed with brilliant programming, choreography and engaging cultural nostalgia, this vibrant cast of awesome young talent has earned its position at the top of list of presenters throughout Ontario and in the USA.
July 21
Swing Shift Big Band
From the band's beginning in 1996 it quickly became apparent that this was a band intent on preserving the sounds and quality of the big band era – a band that has since been recognized as one of the top big bands in the country. With 17 talented musicians, male and female vocalists and optional dancers and female vocal trio, this band can entertain audiences of all ages.
July 28
Starlight Orchestra
The Starlight Orchestra keeps the tradition of Ballroom Dance alive, interpreting the most recognizable favourites which include the Tango, the Vienna Waltz, the Cha-Cha, Rumba, Meringue, Samba, Salsa, Swing, Jump, the Jitterbug and the Polka.
 Photos taken by Kayla Wondergem
Funded by the Government of Canada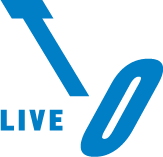 Sunday Serenades 2018
Dates: July 8, 15, 22, 29, 2018
Bands: George Lake Big Band, GTA Swing Band, Starlight Orchestra, Metro Big Band
Partnering Sponsor: Toronto Centre for the Arts
Supporting Sponsor: Delmanor
Community Partner: North York Seniors Centre
About Us
North York Arts (NYA)  collaborates with artists, arts organizations, and partners to develop, strengthen, and promote cultural programming and initiatives for North York communities
Contact us 
North York Arts
5040 Yonge St.
Toronto, ON, M2N 6R8
Monday – Friday, 9am – 5pm