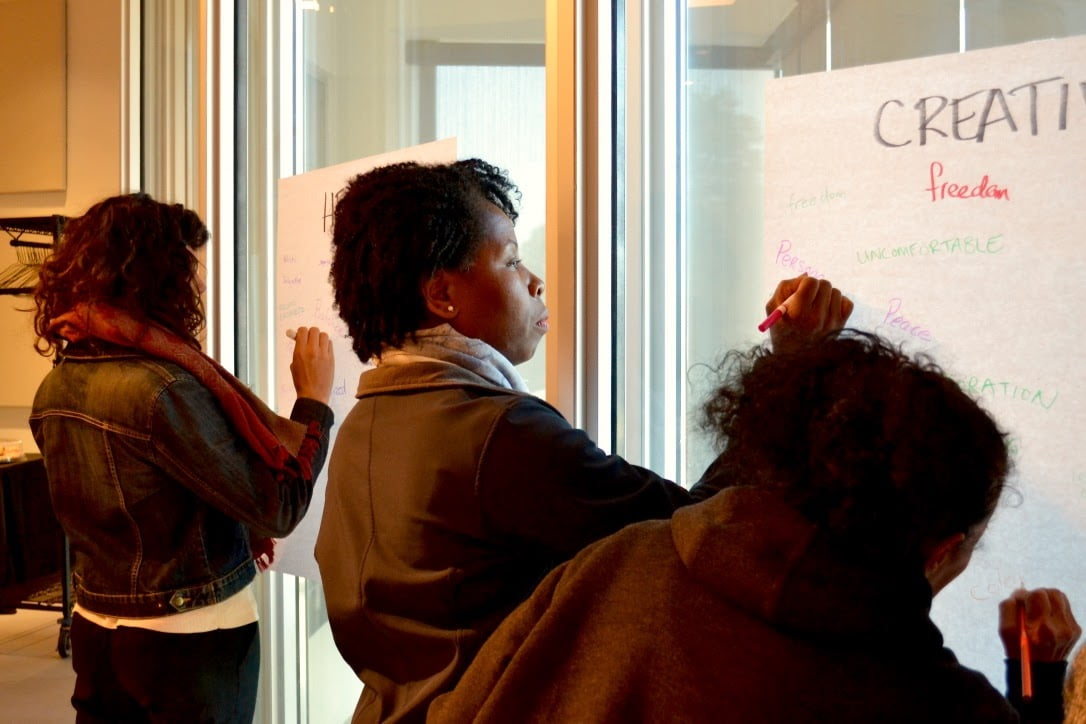 The Place of Belonging
by: KIN Collective
Join KIN Collective for their family-friendly collaborative art installation, "The Place of Belonging," on May 4 at the Lower Gallery of the Toronto Centre for the Arts, and is free to the public with RSVP.
On the gallery walls, attendees will have the opportunity to anonymously share personal stories on the topics of being a newcomer to Canada, how it feels being in transition, searching for new identities, and finding a place to call home.
But the narrative doesn't have to focus solely on immigration; there are many experiences that can be shared based on the theme of belonging. Kids will be encouraged to participate too, to create poems, drawings, and collage.
"The Place of Belonging" runs concurrently with KIN Collective's exhibition Construction of Liminal Space by KIN members Jieun June Kim and Marina Nazarova.
About the Collective
KIN is an emerging collective that explores the dual identity of immigrants in Canada. Members Jieun June Kim and Marina Nazarova create artwork that explores unusual perspectives and abstract spaces. They invite audiences to observe the subtle alterations from familiar to unknown and to experience the shifts and uncertainties of immigrant life.
Place: Toronto Centre for the Arts, Lower Gallery
About Us
North York Arts (NYA)  collaborates with artists, arts organizations, and partners to develop, strengthen, and promote cultural programming and initiatives for North York communities
 Contact us 
North York Arts
(Toronto Centre for the Arts)
5040 Yonge St.
Toronto, ON, M2N 6R8
(416) 733-9388

info@northyorkarts.org
Monday – Friday, 9am – 5pm