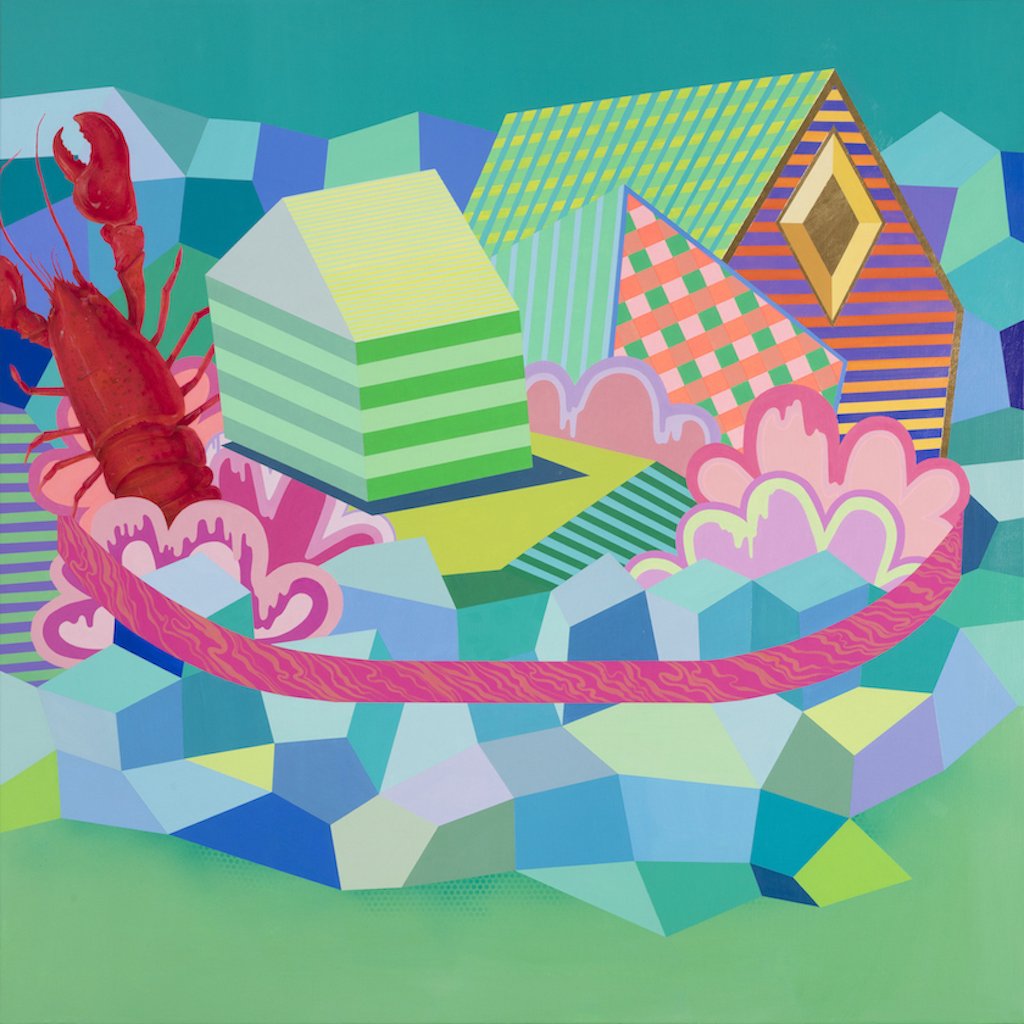 Constructing Liminal Space
by: KIN Collective
In Constructing Liminal Space, KIN portrays the personal dilemma of being an immigrant and the impact of relocation on individual identity. Jieun and Marina's immigration experiences have forced them to straddle the boundary between their homes in Korea and Russia (respectively), and their new home in Canada. Their work reflects the duality of the "in-between" space where their identities collide such as realities and dreams, and past and present life.
An opening reception for Constructing will be held at the Toronto Centre for the Arts on April 25, and is FREE to the public with RSVP, in the link below.
KIN Collective will also be hosting a FREE family-friendly collaborative art installation, "The Place of Belonging," on May 4.
About the Collective
KIN is an emerging collective that explores the dual identity of immigrants in Canada. Members Jieun June Kim and Marina Nazarova create artwork that explores unusual perspectives and abstract spaces. They invite audiences to observe the subtle alterations from familiar to unknown and to experience the shifts and uncertainties of immigrant life.
Date: April 25 – May 13
Opening Reception: April 25
Opening Reception: 6pm – 9pm
Gallery Hours: Tuesday to Friday 1pm to 6pm
Thursday, May 2 the Gallery will be open until 8pm
Place: Toronto Centre for the Arts, Lower Gallery
About Us
North York Arts (NYA)  collaborates with artists, arts organizations, and partners to develop, strengthen, and promote cultural programming and initiatives for North York communities
Contact us 
North York Arts
5040 Yonge St.
Toronto, ON, M2N 6R8
Monday – Friday, 9am – 5pm
Meet Julián
Julián Carvajal (he/him) is a Toronto-based award-winner creator & producer of experiences. This Queer Latinx Colombian Canadian Arts Manager/Producer has over 21 years of experience managing, curating and delivering arts festivals and cultural events. He is the Event Producer of the largest PanAmerican Food and Music Festival in Canada, Mentor in Residence at the Neighbourhood Arts Network while working at North York Arts, StreetARToronto and producing "In My Element(s) Symposia" for ArtWorkxTO.
Julián has collaborated with organizations and artists from 5 continents on multiple artistic projects. He has mentored over 400 self-identified artists for the past 10 years. He is passionate about building meaningful relationships; helping others to navigate the art sector in the city while collaborating with others to co-create an anti-oppressive and more diverse and inclusive vision of the art sector in Tkaronto.
What does art mean to you?
The Big Bang of my life