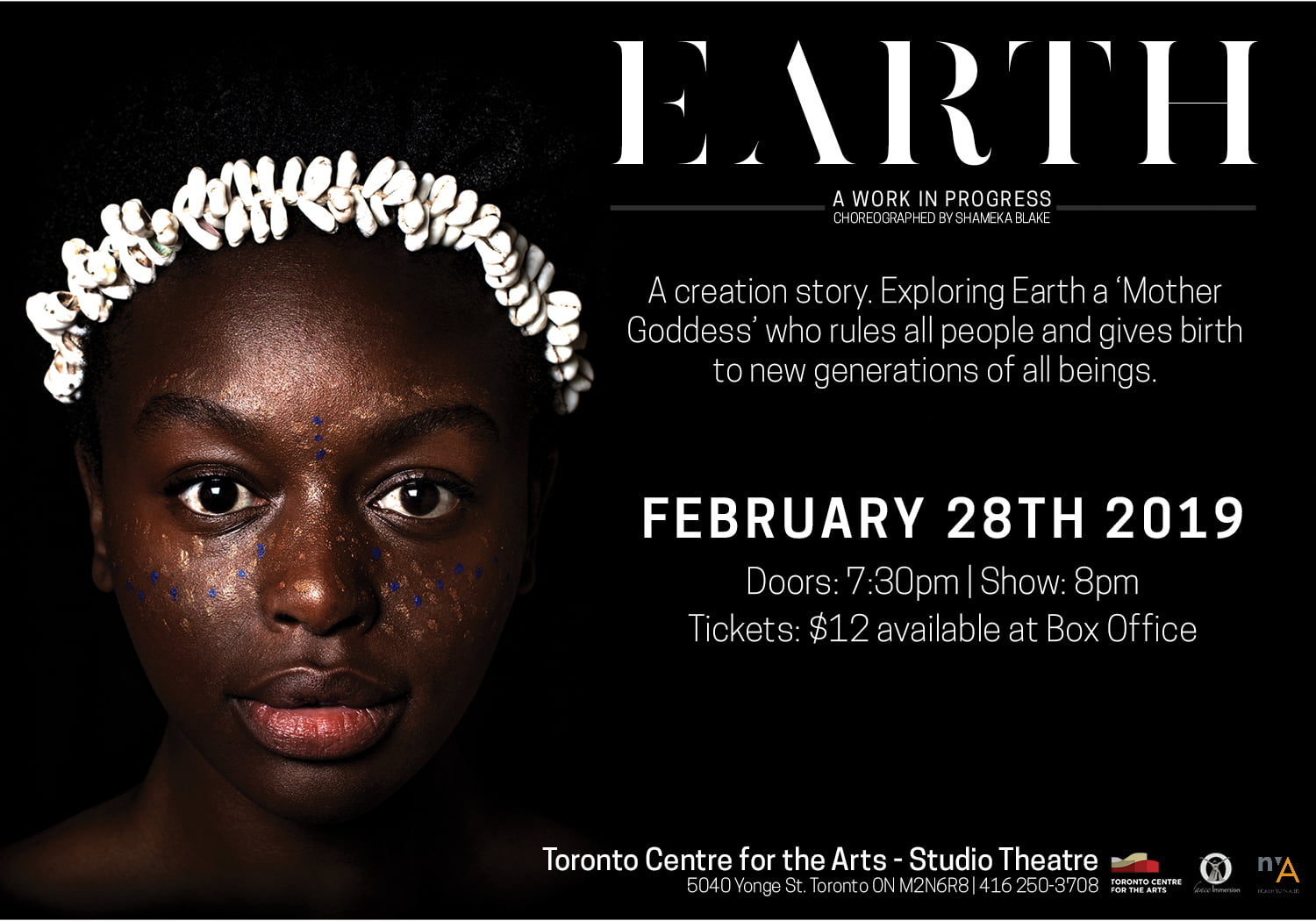 EARTH : A Work-in-Progress Presentation and Talk Back
EARTH is a creation story. Exploring Earth, a 'Mother Goddess' who rules all people and gives birth to new generations of all beings.
EARTH is the first workshop performance part of our Evolve! Performing Arts Program.The show is presented in partnership with two Toronto dance organizations, dance Immersion and Artists in Motion (AIM) Dance Company.
dance Immersion is a not-for-profit organization that produces, promotes and supports dancers and dances of the African Diaspora. Last year, dance Immersion did an open call for artists and collectives who were interested in participating in Evolve!. AIM Dance Company, run by artistic director and choreographer Shameka Blake, was selected.
Time: 8:00pm (Doors open at 7:30pm)
Place: Toronto Centre for the Arts
Price: $12 (Purchase at Box Office)
About Us
North York Arts (NYA)  collaborates with artists, arts organizations, and partners to develop, strengthen, and promote cultural programming and initiatives for North York communities
 Contact us 
North York Arts
(Toronto Centre for the Arts)
5040 Yonge St.
Toronto, ON, M2N 6R8
(416) 733-9388

info@northyorkarts.org
Monday – Friday, 9am – 5pm