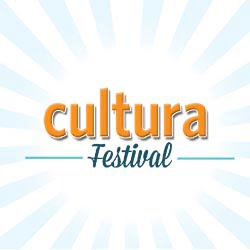 The World in a Square
Friday Nights in July
6pm to 11pm at Mel Lastman Square
Cultura is a free family friendly outdoor festival presenting Music, Art, Food, and Film Friday evenings in July.
Cultura celebrates Toronto's rich diversity, featuring world-renowned musicians, tasty international street food, explosive buskers, interactive art activities, and evening film screenings under the stars.
This year, we are joined by programming partners Tirgan Festival, Toronto Downtown Jazz, Uma Nota Culture, and Small World Music.
5100 Yonge St, North York, ON M2N 5V7
2022 Cultura Festival Lineup
July 8
July 15
July 22
July 29
Cultura Festival 2019
Dates: July 5, 12, 19, 26, 2019
Featured Music: Lemon Bucket Orkestra, The Circle Music Band, Delhi 2 Dublin, Arsenals 100% Kick-Ass Ska
Featured Busker: Nemesis, Hoop You LED Glow Show, The Greg Tarlin Juggling Show, Fireguy Show
Featured Film: Spider-Man: Into the Spider Verse, The Breadwinner, Ralph Breaks the Internet, Incredibles 2
Co presenting Partners: North York Arts, City of Toronto
Secondary Stage Sponsor: TD Bank
Presenting Sponsors: Sorbara Development Group, North York Centre 
Partnering Sponsors: TO Live, Longos
Supporting Sponsor: St. Louis Bar & Grill
Cultura Festival 2018
Dates: July 6, 13, 20, 27, 2018
Featured Music: Sharon Riley and the Faith Chorale, Persian All Stars: Amir Amiri and Friends, Songs of Leonard Cohen, The Lemon Bucket Orchestra
Featured Busker: The Fire Guy, Mike Wood, Isabella Hoops, Mighty Mike
Featured Film: Wonder, The Post, Lion, The Greatest Showman
Co presenting Partners: North York Arts, City of Toronto
Main Stage Sponsor: TD Bank
Government Partners: Ontario Cultural Attractions Fund (OCAF)
Cultura Festival Donors: Arthur Dalfen
Presenting Sponsors: Sobara Development Group
Supporting Sponsors: North York Centre, St, Louis Wings
About Us
North York Arts (NYA)  collaborates with artists, arts organizations, and partners to develop, strengthen, and promote cultural programming and initiatives for North York communities
Contact us 
North York Arts
5040 Yonge St.
Toronto, ON, M2N 6R8
Monday – Friday, 9am – 5pm