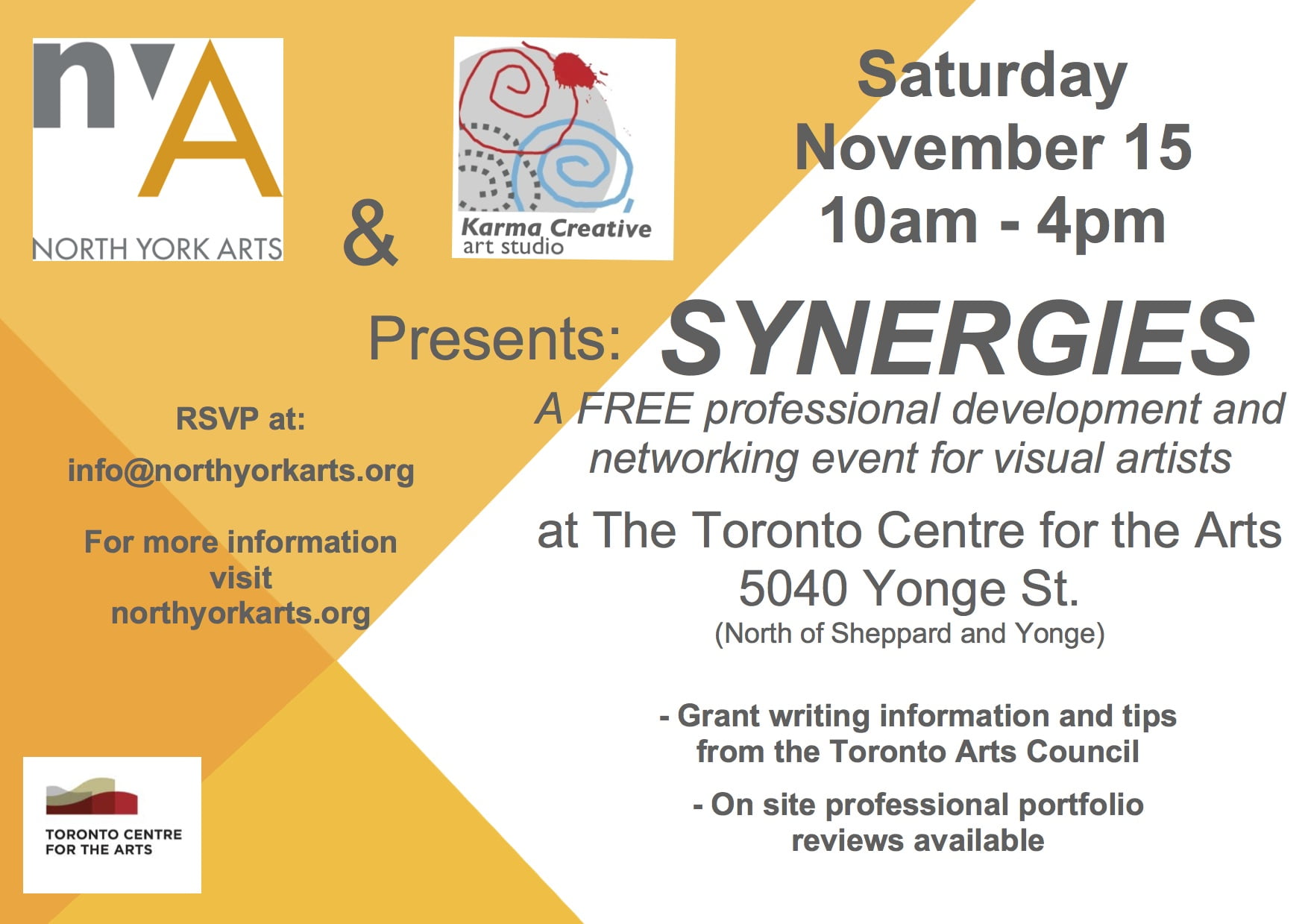 Thank you to all who participated in SYNERGIES, and especially to our partners at Karma Creative!
Stay tuned for more professional development events in 2015.
******
Karma Creative and North York Arts Presents: SYNERGIES
at The Toronto Centre for the Arts
SYNERGIES is a professional development and networking event for visual artists. This is a full day event dedicated to creating connections that increase an artists impact.
November 15, 2014 10am-4pm
Featuring:
Grant writing information and tips from the Toronto  Arts Council's Peter Kingstone
FREE professional portfolio review by curator and artist Flavio Belli.
Special topics will include :
Emerging as a Newcomer Artist – Dania AlObaidi, Tania Iraheta, Mazarine Memon, Melissa Tseng
The Post Career Artists – Mary Ambrose
The Meandering Path of the Artist – Bruria Cooperman
An Adult Educator's View – Karen Chisvin, Maggie Doswell, Emilia Filicetti