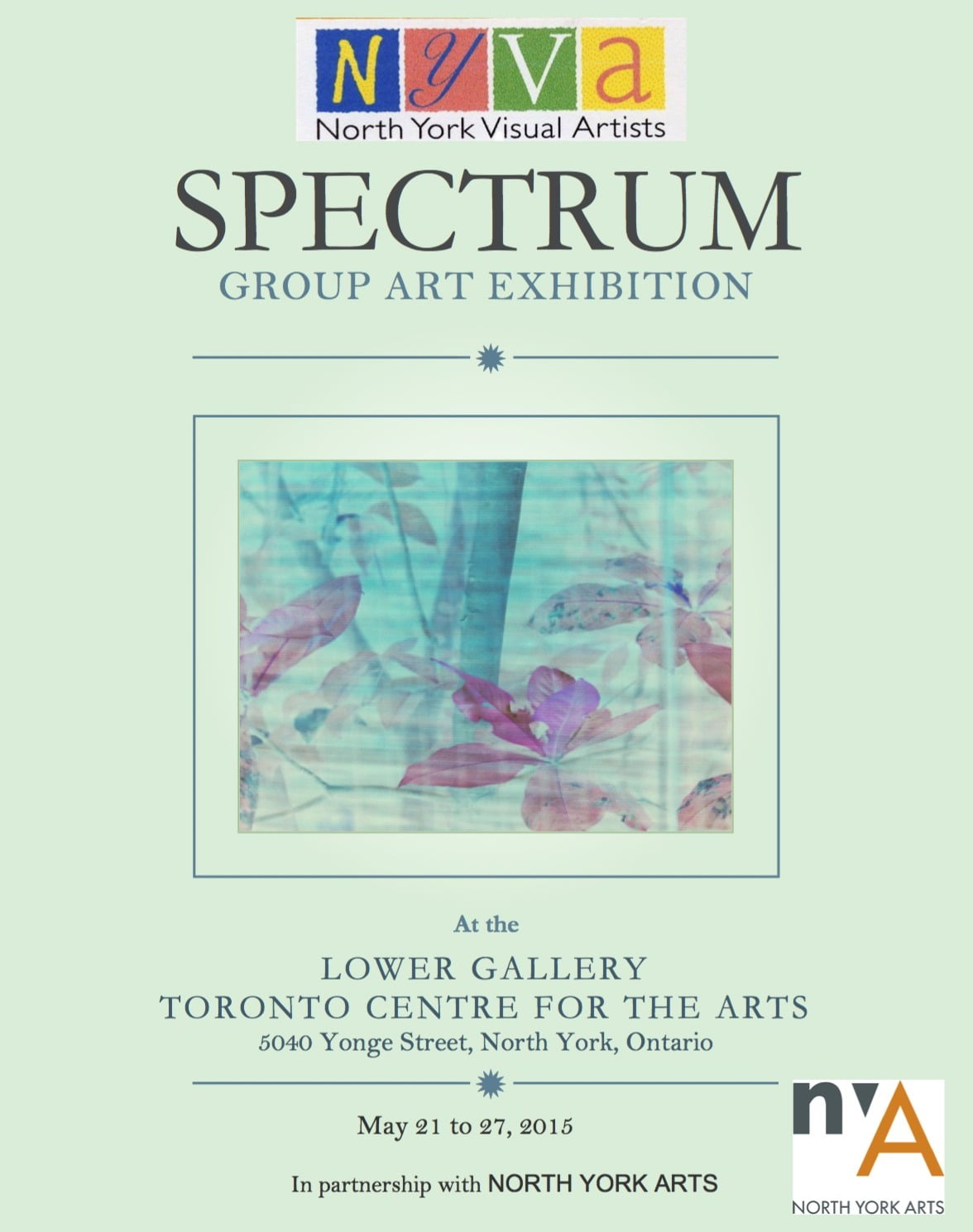 North York Arts and North York Visual Artists are
pleased to present SPECTRUM: A Group Art Exhibition
The North York Visual Artists is comprised of a diverse group of members who work in a variety of media (acrylic, oil, watercolour, pencil, glass and textiles).  Coming from many different cultures and backgrounds, we bring interesting perspectives and sensibilities to our artwork.
May 21-27, 2015
Opening Reception: May 21, 7pm
Lower Gallery of the Toronto Centre for the Arts
5040 Yonge Street (North York City Centre subway).
Gallery Hours:
Tuesday to Friday: 11am-4 pm