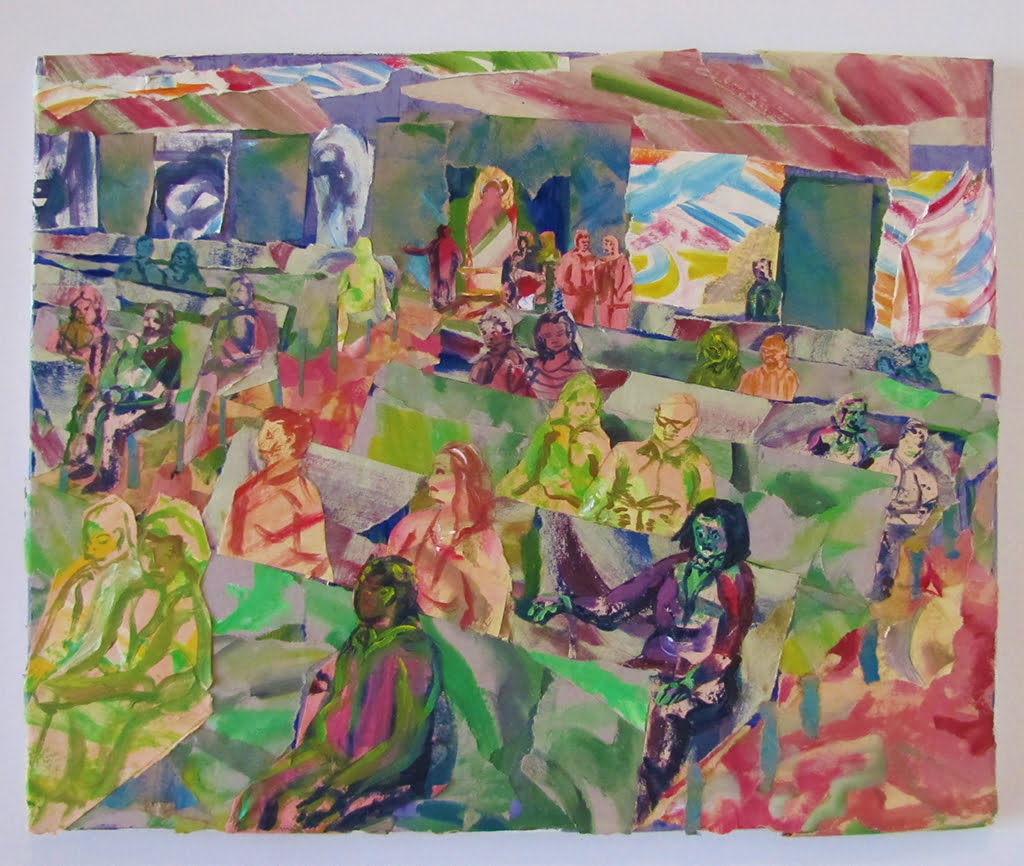 Who is Lady York, Anyway?
By: Alessandra Pozzuoli
Who is Lady York, Anyway? is a multi-media exhibition that uses Lady York Foods (an 60 year old Italian grocery store in North York) as a focal point to discuss larger daily rituals surrounding family, the individual, consumerism, food, and home in Italian culture. Alessandra uses the grocery store to analyze the long history of Italian immigration to Toronto, and namely, how different generations come to understand each other.
About the Artist
Alessandra Pozzuoli is an interdisciplinary artist. As a Canadian of Italian heritage, her work is influenced by notions of ethnic identity, gender, rituals stemming from popular religion, folk culture, and the importance of grandmothers. Through repetitious work using paint, stencils, fabric, and found materials, Pozzuoli creates patterned scenes and curated collections that disrupt perceptions of sacred and secular within the context of the (Italian Catholic) home.
Date: February 27 – April 14
ART ALLEY WILL BE CLOSED MARCH 8 AND 9
Time: Tuesday to Friday 1pm to 6pm
Place: Toronto Centre for the Arts, Art Alley
About Us
North York Arts (NYA)  collaborates with artists, arts organizations, and partners to develop, strengthen, and promote cultural programming and initiatives for North York communities
Contact us 
North York Arts
5040 Yonge St.
Toronto, ON, M2N 6R8
Monday – Friday, 9am – 5pm
Meet Julián
Julián Carvajal (he/him) is a Toronto-based award-winner creator & producer of experiences. This Queer Latinx Colombian Canadian Arts Manager/Producer has over 21 years of experience managing, curating and delivering arts festivals and cultural events. He is the Event Producer of the largest PanAmerican Food and Music Festival in Canada, Mentor in Residence at the Neighbourhood Arts Network while working at North York Arts, StreetARToronto and producing "In My Element(s) Symposia" for ArtWorkxTO.
Julián has collaborated with organizations and artists from 5 continents on multiple artistic projects. He has mentored over 400 self-identified artists for the past 10 years. He is passionate about building meaningful relationships; helping others to navigate the art sector in the city while collaborating with others to co-create an anti-oppressive and more diverse and inclusive vision of the art sector in Tkaronto.
What does art mean to you?
The Big Bang of my life