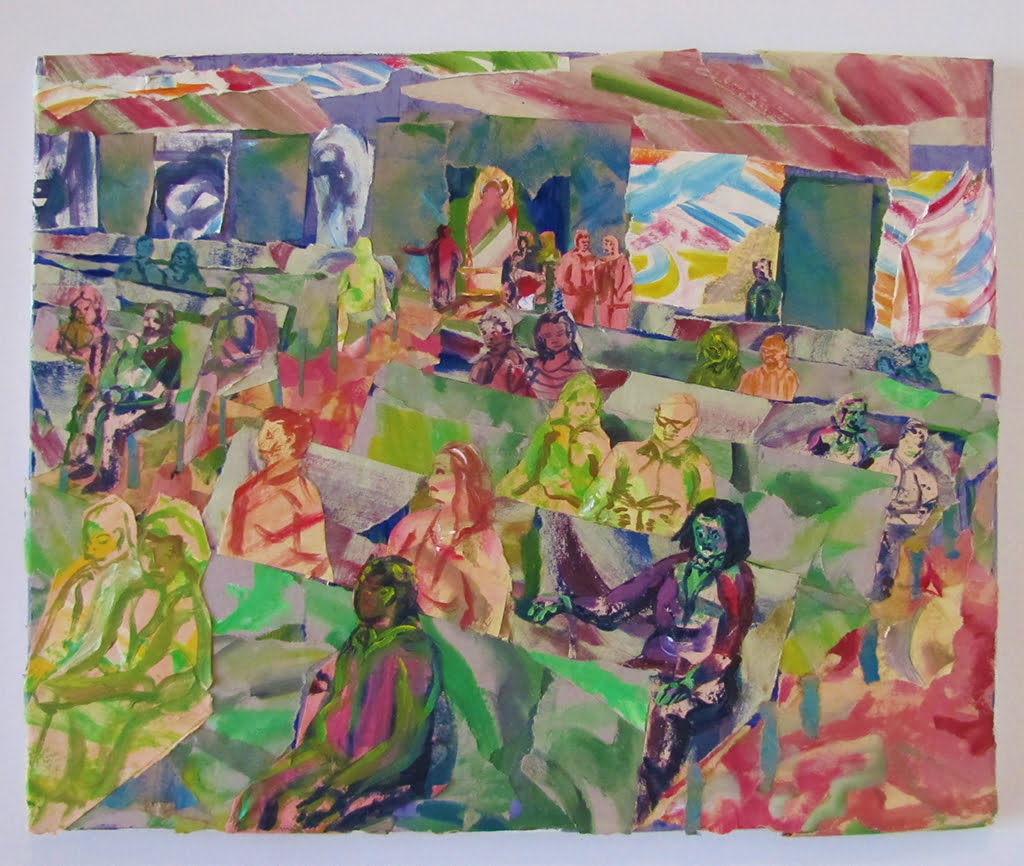 Who is Lady York, Anyway?
By: Alessandra Pozzuoli
Who is Lady York, Anyway? is a multi-media exhibition that uses Lady York Foods (an 60 year old Italian grocery store in North York) as a focal point to discuss larger daily rituals surrounding family, the individual, consumerism, food, and home in Italian culture. Alessandra uses the grocery store to analyze the long history of Italian immigration to Toronto, and namely, how different generations come to understand each other.
About the Artist
Alessandra Pozzuoli is an interdisciplinary artist. As a Canadian of Italian heritage, her work is influenced by notions of ethnic identity, gender, rituals stemming from popular religion, folk culture, and the importance of grandmothers. Through repetitious work using paint, stencils, fabric, and found materials, Pozzuoli creates patterned scenes and curated collections that disrupt perceptions of sacred and secular within the context of the (Italian Catholic) home.
Date: February 27 – April 14
ART ALLEY WILL BE CLOSED MARCH 8 AND 9
Time: Tuesday to Friday 1pm to 6pm
Place: Toronto Centre for the Arts, Art Alley
About Us
North York Arts (NYA)  collaborates with artists, arts organizations, and partners to develop, strengthen, and promote cultural programming and initiatives for North York communities
 Contact us 
North York Arts
(Toronto Centre for the Arts)
5040 Yonge St.
Toronto, ON, M2N 6R8
(416) 733-9388

info@northyorkarts.org
Monday – Friday, 9am – 5pm