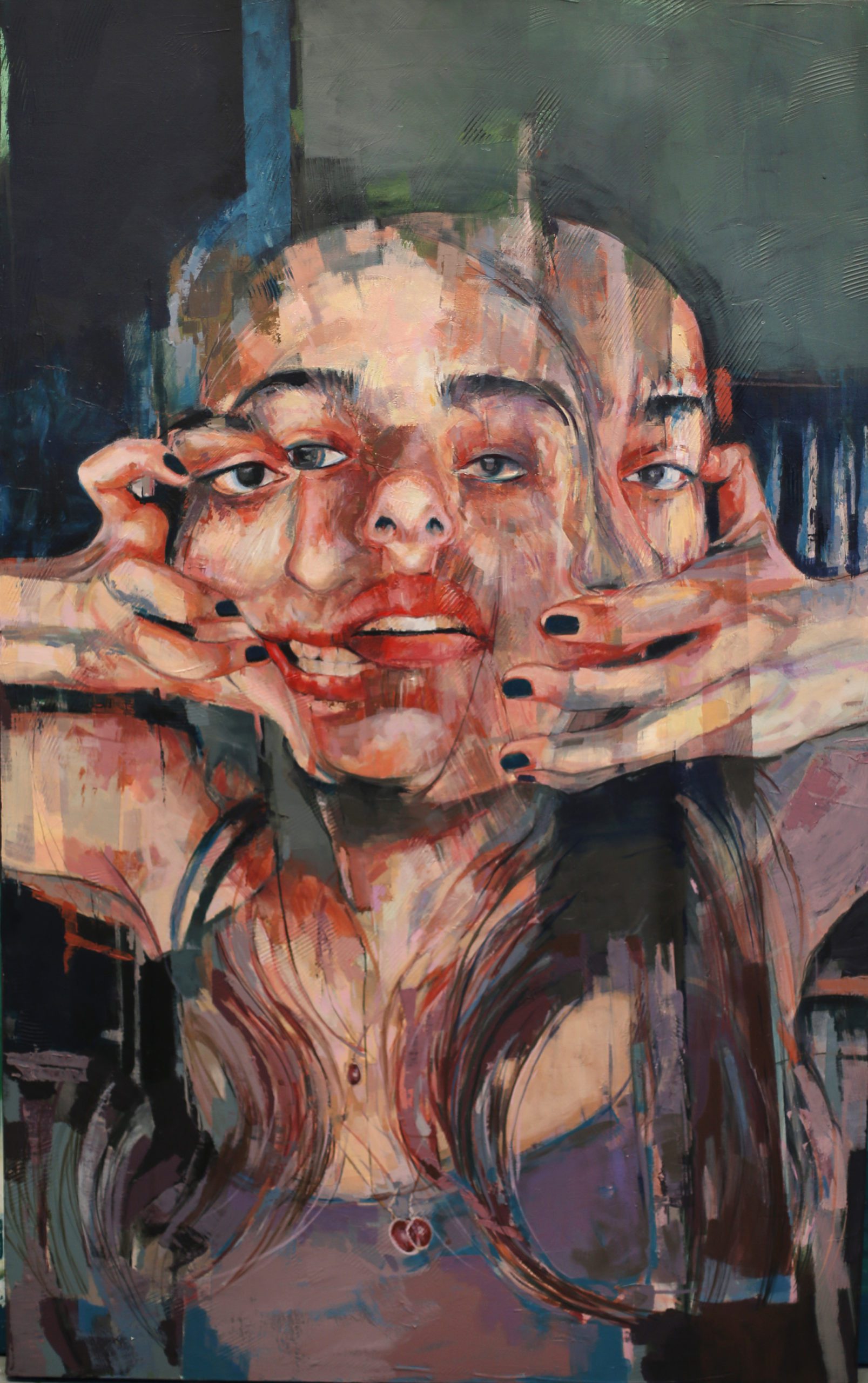 NOTICE: Exhibition Postponed due to COVID-19. Date TBD.
Unsettled
by: Anahita Akhavan
Unsettled explores the relationship between self and place. This body of work, which Anahita began in response to her migration to Canada, illustrates her inner conflicts and cultural dysphoria in a colonial landscape. The self-portraits explore her own story as an Iranian woman, as well as how it relates to the broader experiences of women and immigration. Her fractured features take on a disquieting, eerie cast, viscerally evoking the discomfort of being caught "between" and "Unsettled."
About Anahita Akhavan
Anahita Akhavan is a Toronto-based artist, born and raised in Tehran, Iran. Anahita's practice investigates the dialogue between personal identity and social reality. Her paintings explore issues of immigration, displacement, ethnography, gender, and human consciousness. Anahita holds a BFA from the University of Tehran and an MFA from the University of Saskatchewan. Anahita has participated in international solo and group shows, and she currently teaches at the Toronto School of Art.
About Us
North York Arts (NYA)  collaborates with artists, arts organizations, and partners to develop, strengthen, and promote cultural programming and initiatives for North York communities
Contact us 
North York Arts
5040 Yonge St.
Toronto, ON, M2N 6R8
Monday – Friday, 9am – 5pm