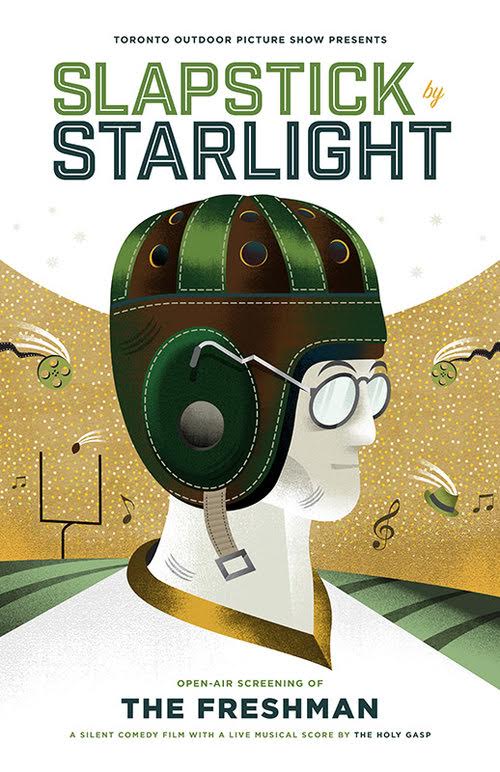 SLAPSTICK BY STARLIGHT
Open-air screening of "The Freshman"
A silent comedy film with a live musical score by The Holy Grasp.
The classic Harold Lloyd silent comedy The Freshmen is reinvented with a brand-new live musical score! Toronto musicians The Holy Gasp have composed original music for the film, and will perform their score alongside the film. Fans of Toronto Outdoor Picture Show's previous live-score screenings will not want to miss this latest production. A must-see event!
Saturday, August 26th 2017
Eats & Treats @ 7pm. Film @ 8:30pm
Free
BYOBlanket & Chairs
Accessible venue
Film will be screened with intertitles
Parkway Forest Park, North York
80 Parkway Forest Dr, Toronto, ON, Canada
Scheduled rain date: August 29, Parkway Forest Park