On Sunday May 15th and 22nd, we kicked off our series of Around Art and Land activations with Let's Dance.
It was such a thrill to see and dance with all of our participants in four dance workshops at the Orchard Pavillion of Downsview Park. Our morning workshops were led by Mafa Makhubalo of
Mafa Dance Village
, and our afternoon sessions were led by
Capoeira Bamba
and
Bamba Mississauga
.
There was so much joy and excitement from participants of all ages, abilities and skill levels as we danced, moved, stretched, and laughed by the blooming apple trees of Downsview Park.
Mafa Dance Village led participants through a warm-up, introduced us to the basics of South African dance, then led us through a story creation through movement using the steps and choreography we learned in the first part of the workshop.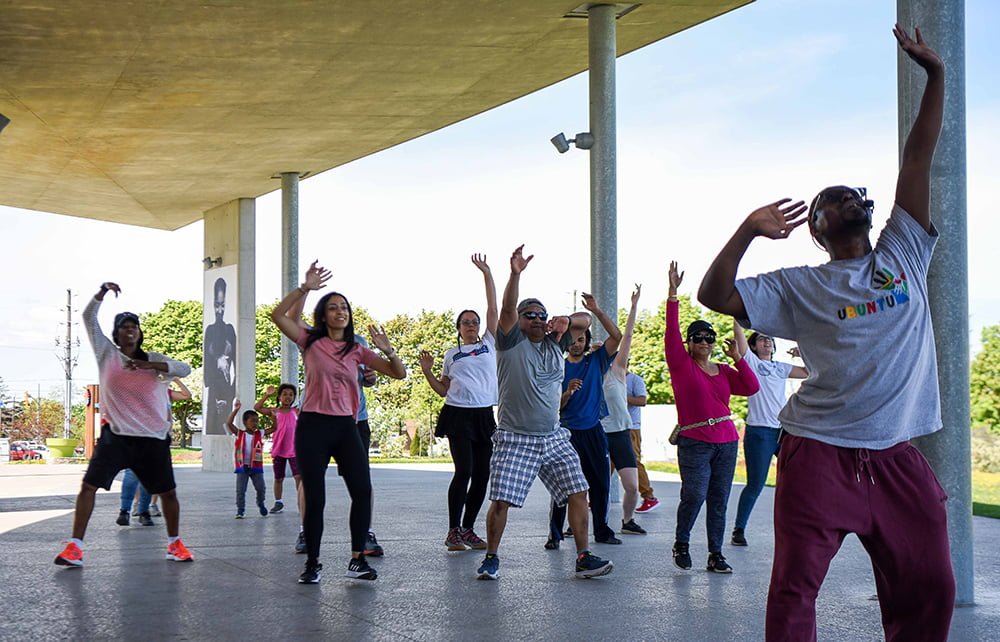 Photo by Celeste Cole
The workshop was concluded and celebrated with a freestyle dance circle, and every participant had their chance to shine.

Photo by Celeste Cole
Capoeira Bamba and Capoeira Mississauga taught participants the fundamentals of Capoeira, and explained the history of the Brazilian art form that combines elements of martial arts and dance. We learned the basics of Capoeira like the Ginga (pronounced jeen-gah) and practiced kicks, and double kicks, and cartwheels with two hands, one hand, and no hands!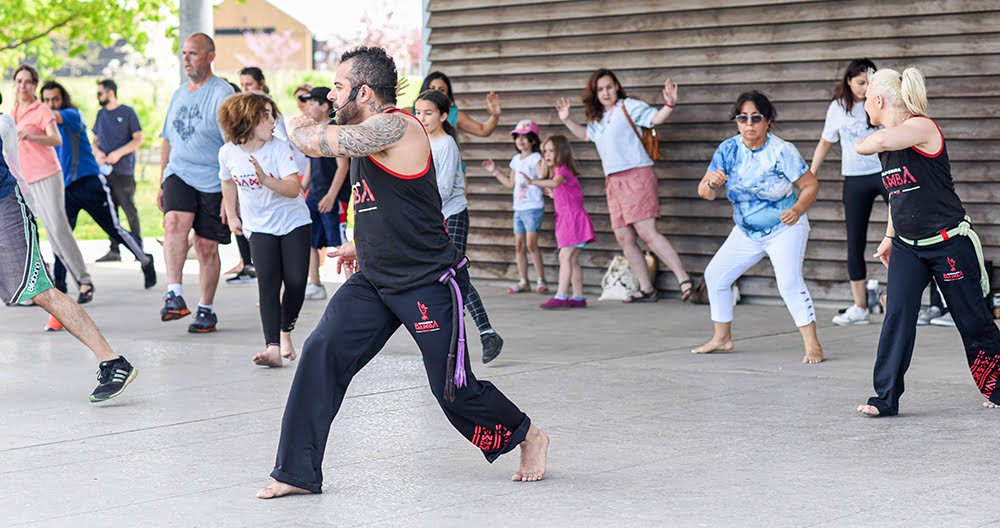 Photo by Celeste Cole
We were lucky to be joined by a few seasoned Capoeira students, and the workshops were concluded with impressive solos loaded with kicks, spins, and cartwheels.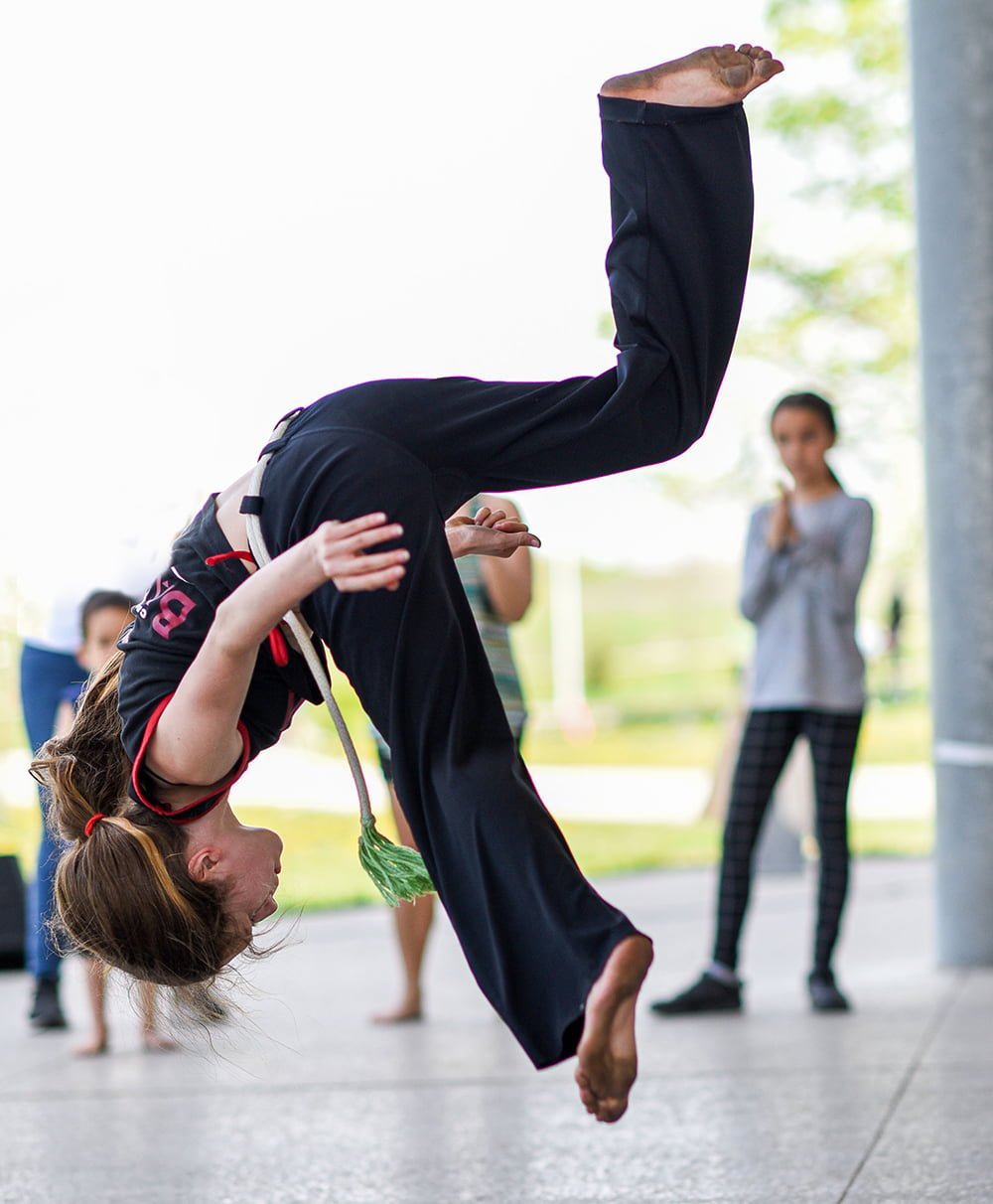 Photo by Celeste Cole
Of course our participants also had the chance to practice with the pros and we crowned two winners for enthusiasm and excitement.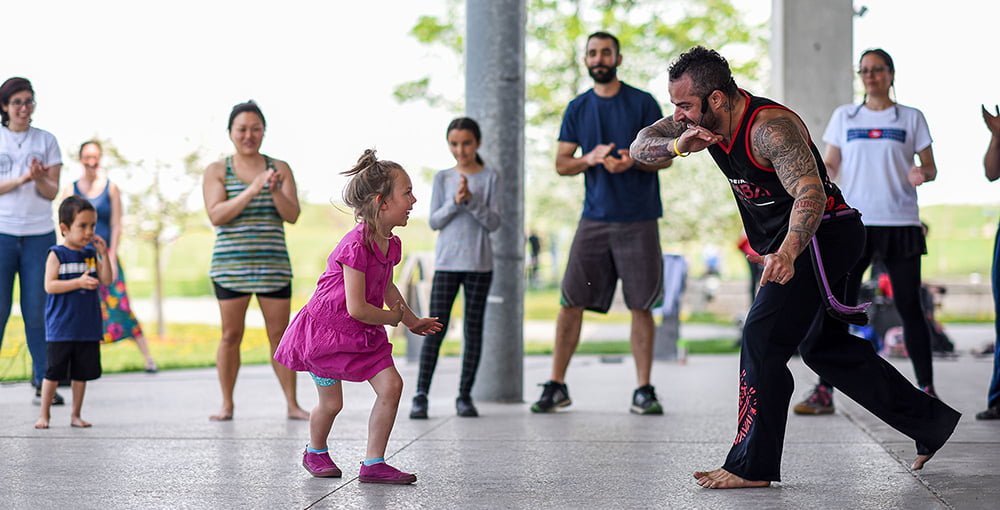 Photo by Celeste Cole
Thank you to everyone who joined us for these workshops, even in the cold and rain on the second Sunday! A huge thank you as well to all of our incredible instructors who brought us together in dance, movement, and excitement. View all the wonderful pictures by Celeste Cole and Radha Radcha in our
Facebook Album
.
Our next activation for Around Art and Land is happening on June 4th and 18th, What is Around is Alive invites participants on a walking tour of Downsview Park with Alan Colley. We hope to see you there!