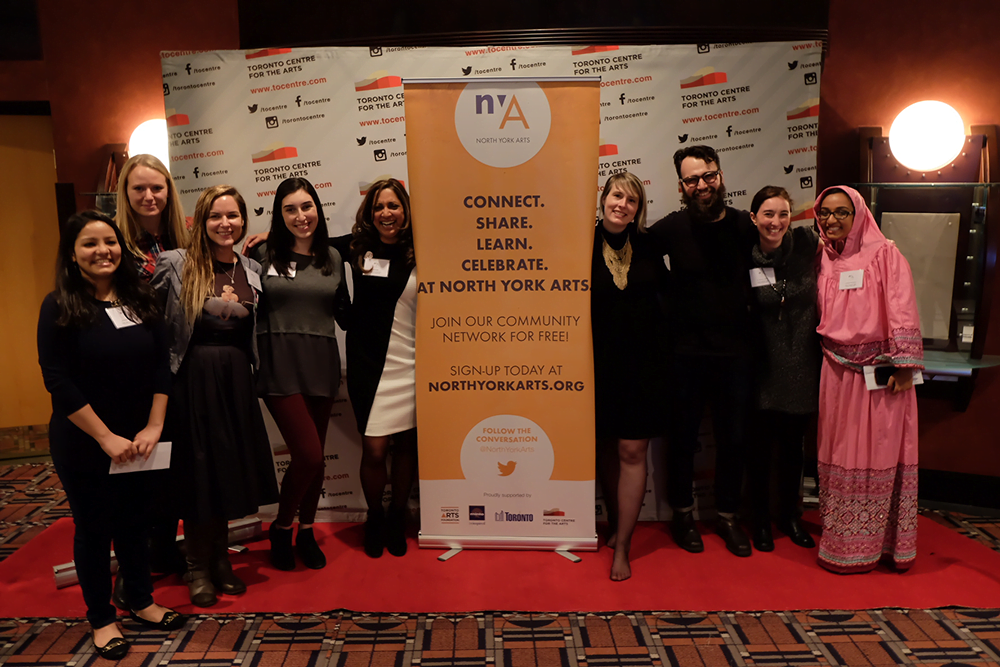 Date Posted: May 14, 2018
Application Deadline: May 23, 2018
Start Date: Jun 11, 2018
Salary: Compensation is $14 per hour
Term: Part-time
Career Level: Entry level/ intern
Job Description
The Festival and Event Assistant will assist with pre-production, pre-festival communications, site management, volunteer coordination, and tech needs for North York Arts 2018 Cultura Festival, Sunday Serenades, and associated events.
The successful applicant will work closely with the Festival Producer and North York Arts staff to coordinate and produce North York Arts summer season initiatives.
This position is funded by Service Canada through the Canada Summer Jobs program; only eligible returning students may apply.
Eligibility:
In order to qualify for this program, eligible student participants must:
Be between 15 and 30 years of age at the start of the employment;
Have been registered as a full-time student in the previous academic year and intend to return to school on a full-time basis in the next academic year;
Be Canadian citizens, permanent residents or persons to whom refugee protection has been conferred under the Immigration and Refugee Protection Act; and,
Be legally entitled to work in Canada in accordance with relevant provincial/territorial legislation and regulations.
Requirements: 
Meet the requirements of the Canada Summer Jobs program for returning students.
Production and event experience is desired
Familiarity with technical equipment is an asset
Demonstrate the capacity for self-directed work, and be able to work well under minimal supervision
Experience managing groups
Very well organized and detail oriented
Clear communication skills and strong writing skills
Ability to problem solve, embrace flexibility and versatility while working in a high-paced, evolving environment
Primary duties and responsibilities: 
Assist Festival Producer with pre-production tasks including communications with bands, food vendors, and other stakeholders
Assist with volunteer coordination tasks pre-festival (recruitment, orientation, training)
Assist with site management and tech needs during the summer festivals and additional events
Assist in event logistics during the festivals including volunteer coordination, set-up, and strike
Assist with day to day arts administration, and festival post-evaluation work
Time commitment and remuneration: 
This is a 12-week contract position starting June 11th and ending August 31st.
June: part-time (approx. 30.5 hours per week), the schedule is flexible.
July & August: part-time (approx. 30.5 hours per week), evenings and weekends will be required including Cultura Festival and Sunday Serenades (Friday afternoons and evenings in July, and Sunday evenings in July and August).
Compensation is $14 per hour.
How to Apply:
Interested candidates are invited to apply with a short cover letter and resume by 5:00 pm on May 23rd, 2018 to Cecilia Garcia by email to cecilia@northyorkarts.org. Subject line: Summer Job Posting: Festival and Event Assistant 2018 Application
North York Arts thanks all applicants in advance for their interest in this position. Only those candidates selected for an interview will be contacted. North York Arts is an equal opportunity employer. We are committed to inclusive, barrier-free recruitment and selection processes and work environments. is committed to building a diverse workplace and encourages all qualified applicants to apply.
Interviews will be scheduled from May 28th to 31st.
Contact Info:
Name: Cecilia Garcia
Telephone: 4167339388
Telephone Ext.: 7067
Email: cecilia@northyorkarts.org