North York Arts is excited to announce that we are producing Sunday Serenades 2018!
We are proud to be assuming oversight over the event, which has been delivered by the City of Toronto for over twenty years.
We have been a partner of Sunday Serenades for the past two years and we have seen the incredible impact the event has had on the North York community. As a newly established charity whose vision is for more deeply engaged arts and culture programming in North York, we wanted to ensure that Sunday Serenades remained a staple event this summer.
Join us for this free outdoor concert series at Mel Lastman Square featuring some of Ontario's best live swing, big band, and jazz acts. Dance the night away to the sound of the roaring 30s, 40s, and 50s.
Sunday Serenades will take place during four consecutive Sundays in July starting July 8th.
We thank the City of Toronto for all their support.
Cost: Free
When: July 8, 15, 22 & 29, 2018
Time: 7:30pm – 9:00pm
Where: Mel Lastman Square, 5100 Yonge St.
July 8: George Lake Big Band
With lots of brass, a little sass, and plenty of pizzazz, the award-winning George Lake BIG Band would be happy to swing for you sometime soon. Their finely tuned repertoire draws on the timeless appeal of the greats; Glenn Miller, Duke Ellington, Artie Shaw and arrangements by modern swing artists like The Cherry Poppin' Daddies and The Brian Setzer Orchestra. This distinctive blend has given the George Lake Big Band a unique style that continues to win fans from every generation. Simply put, they can really swing!
July 15: GTA Swing Band
The GTA Swing Band brings the spirit of the Swing Era to today's audience! Performing classic tunes the way they were originally played by the masters of swing and modern arrangements of the great jazz standards. Featuring their clear-as-a-bell vocalist Mim Adams, this band will take you back in time.
July 22: Starlight Orchestra
The Starlight Orchestra keeps the tradition of Ballroom Dance alive, interpreting the most recognizable favorites which include the Tango, the Vienna Waltz, the Cha-Cha, Rumba, Meringue, Samba, Salsa, Swing, Jump, the Jitterbug and the Polka.
July 29: Metro Big Band
Metro Metro Big Band is one of the areas most popular dance bands based on a versatile repertoire performed by a group of gifted
 international 
musicians & polished vocalists – Rick Levine & Lisa Levy. Thrill to a memorable evening of listening & dancing under glittering stars to the most famous dance band musical blockbuster 'hits' of the decades, played the way you remember them. For more information: 
www.MetroBigBand.com
 Photos taken by Kayla Wondergem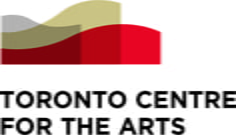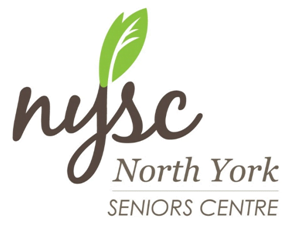 About Us
North York Arts (NYA)  collaborates with artists, arts organizations, and partners to develop, strengthen, and promote cultural programming and initiatives for North York communities
Contact us 
North York Arts
5040 Yonge St.
Toronto, ON, M2N 6R8
Monday – Friday, 9am – 5pm
Meet Julián
Julián Carvajal (he/him) is a Toronto-based award-winner creator & producer of experiences. This Queer Latinx Colombian Canadian Arts Manager/Producer has over 21 years of experience managing, curating and delivering arts festivals and cultural events. He is the Event Producer of the largest PanAmerican Food and Music Festival in Canada, Mentor in Residence at the Neighbourhood Arts Network while working at North York Arts, StreetARToronto and producing "In My Element(s) Symposia" for ArtWorkxTO.
Julián has collaborated with organizations and artists from 5 continents on multiple artistic projects. He has mentored over 400 self-identified artists for the past 10 years. He is passionate about building meaningful relationships; helping others to navigate the art sector in the city while collaborating with others to co-create an anti-oppressive and more diverse and inclusive vision of the art sector in Tkaronto.
What does art mean to you?
The Big Bang of my life