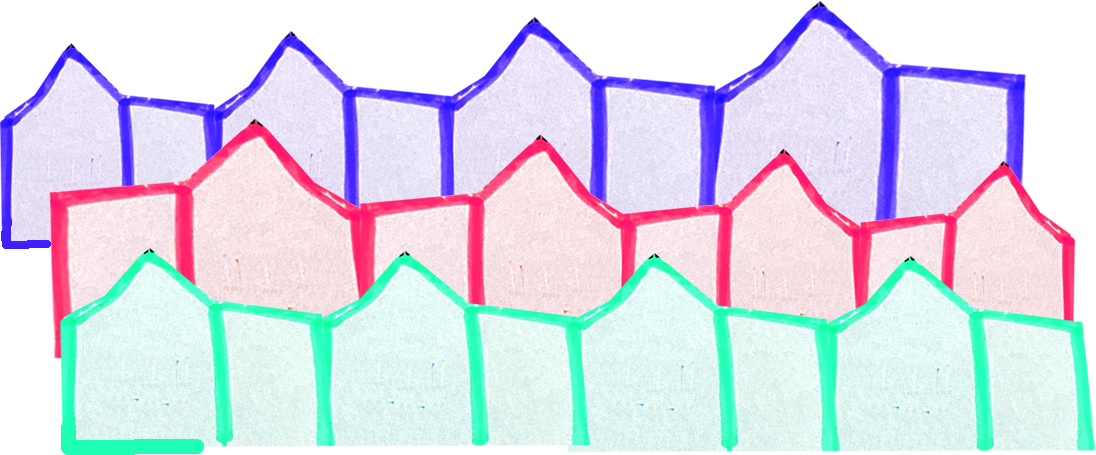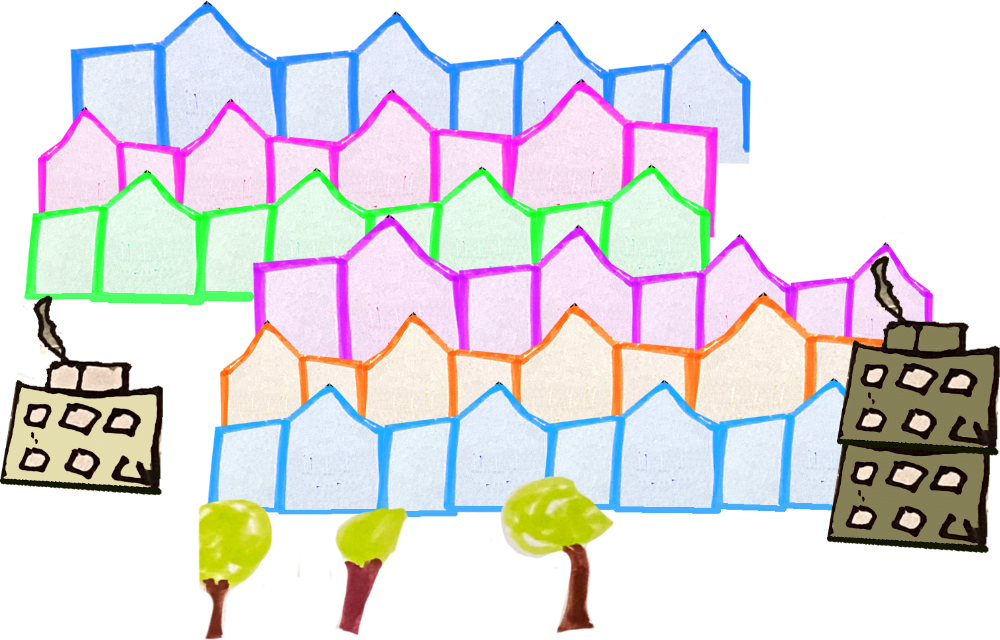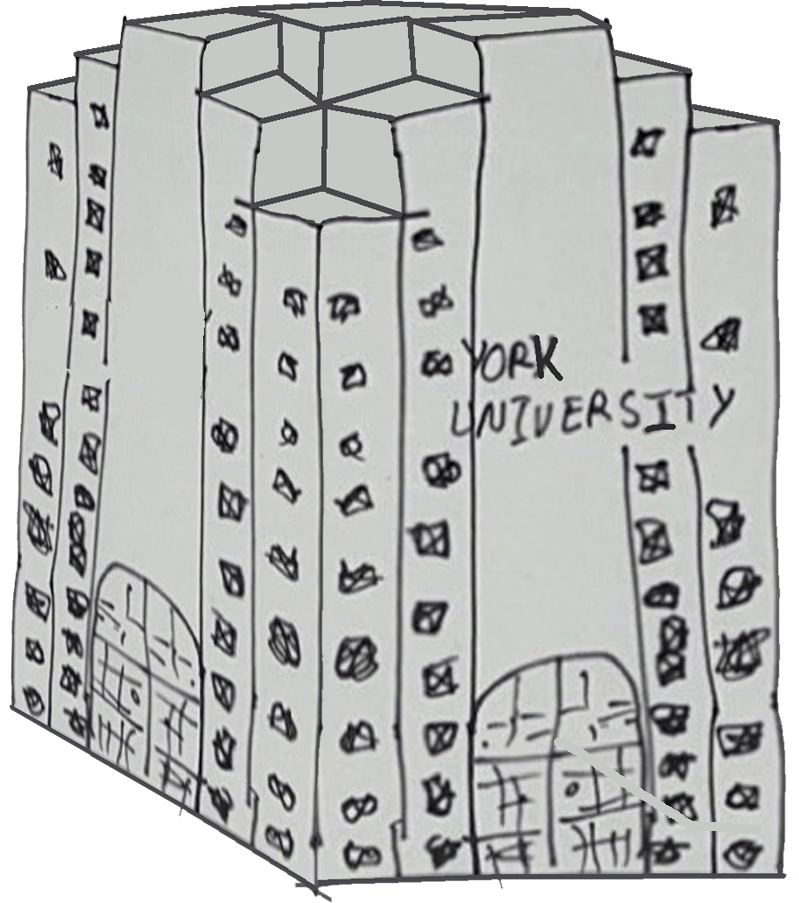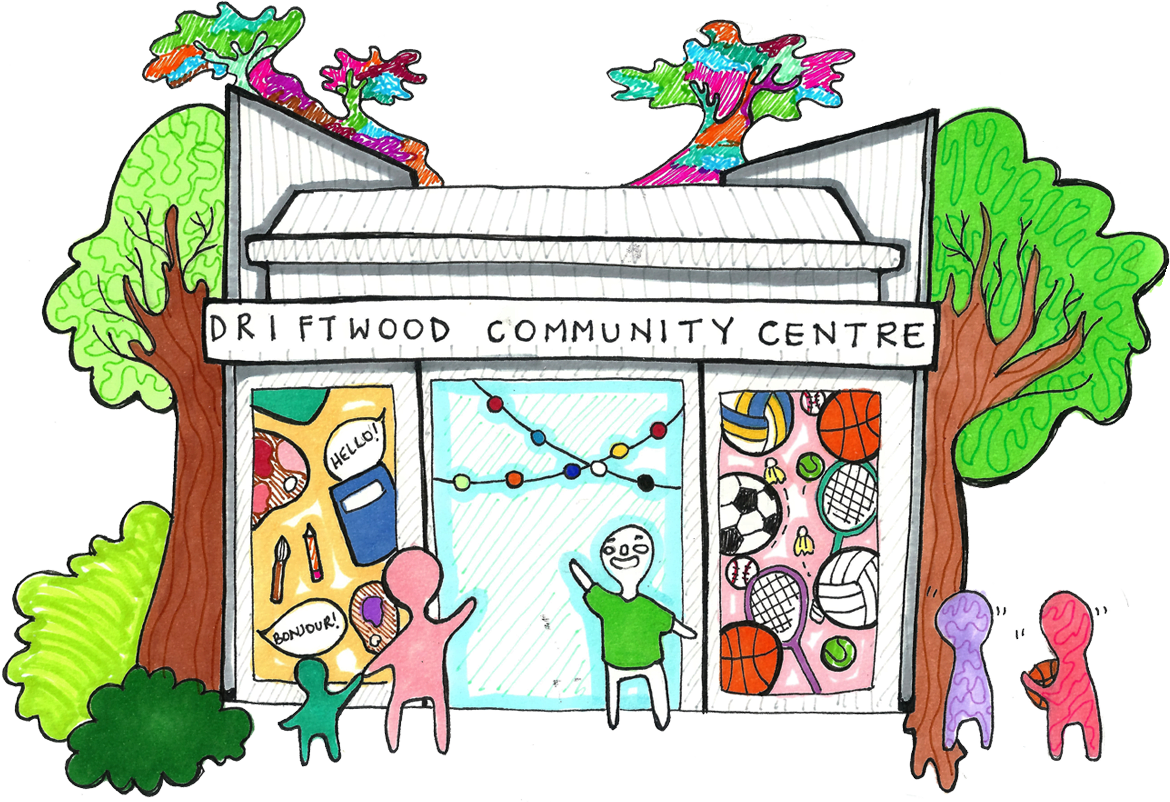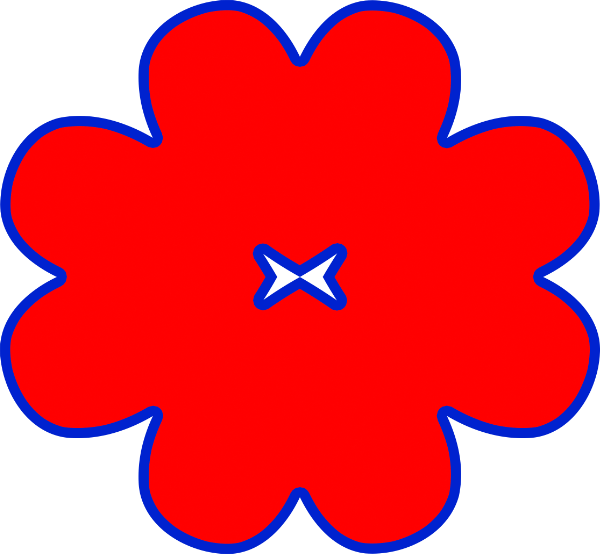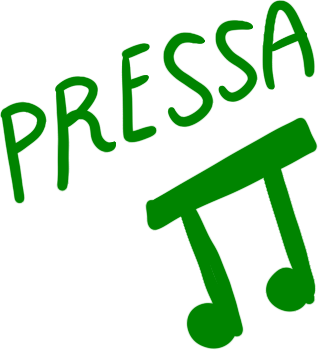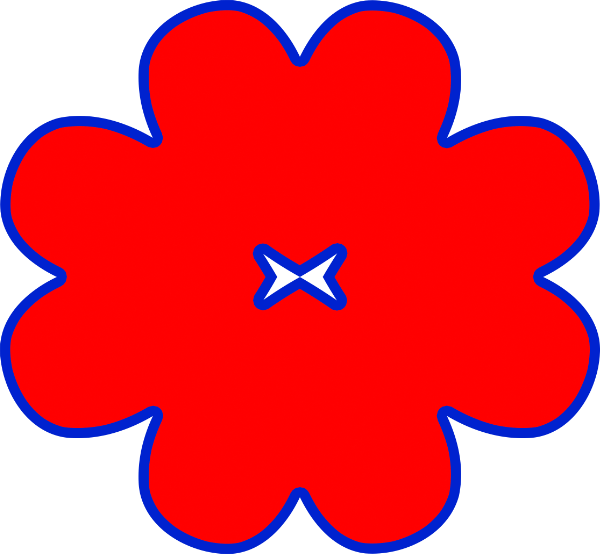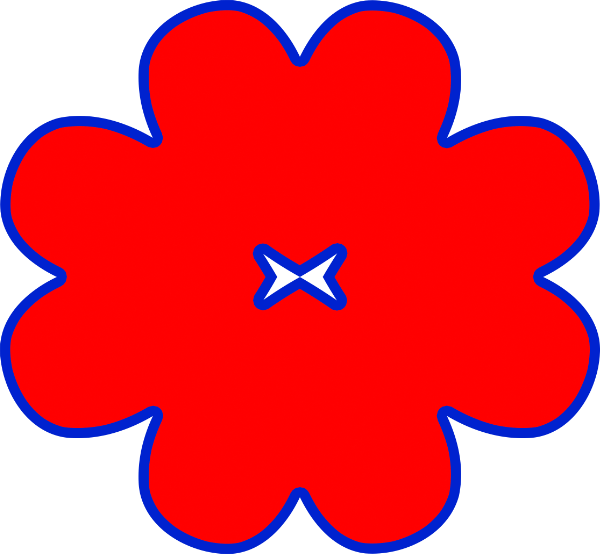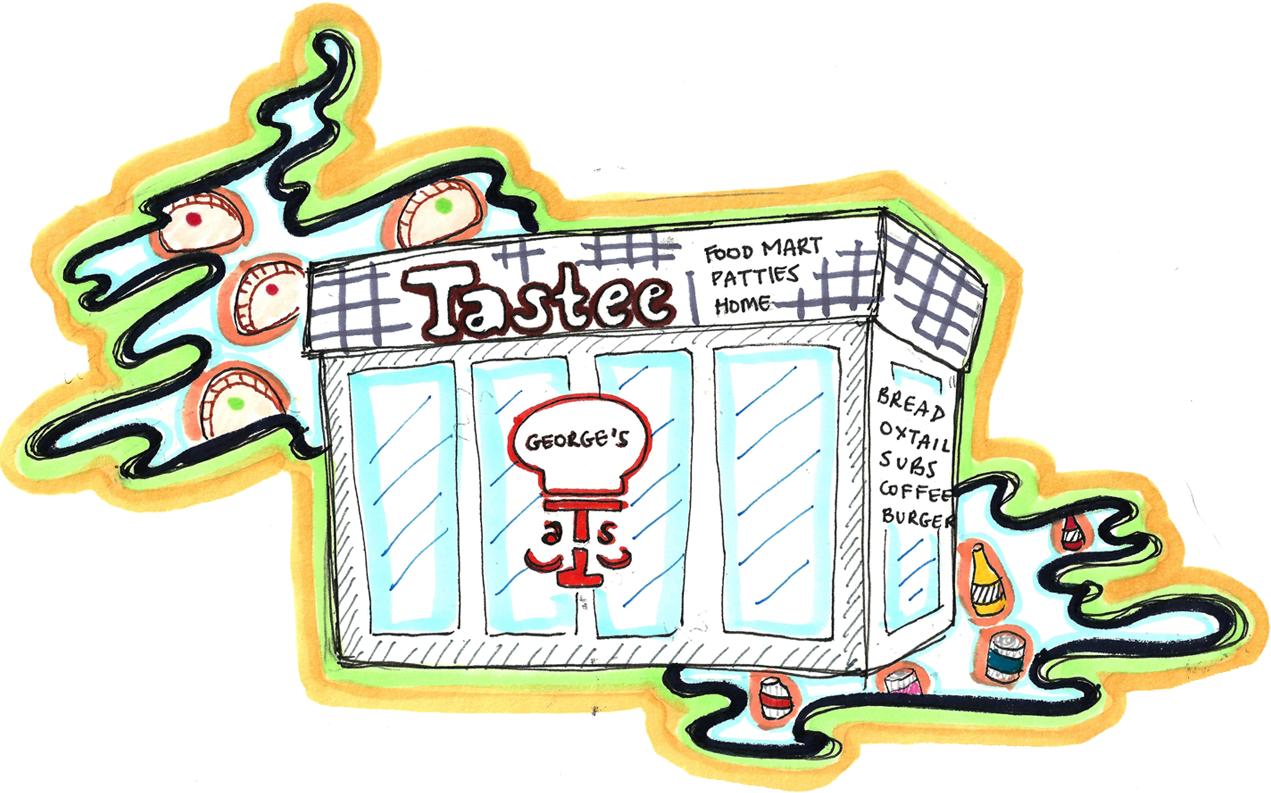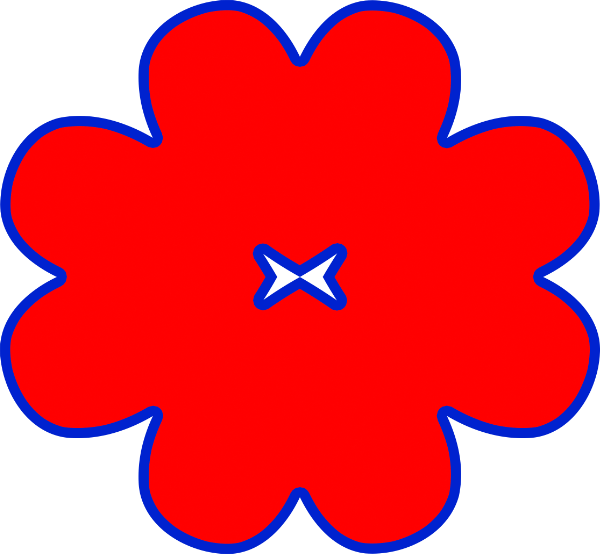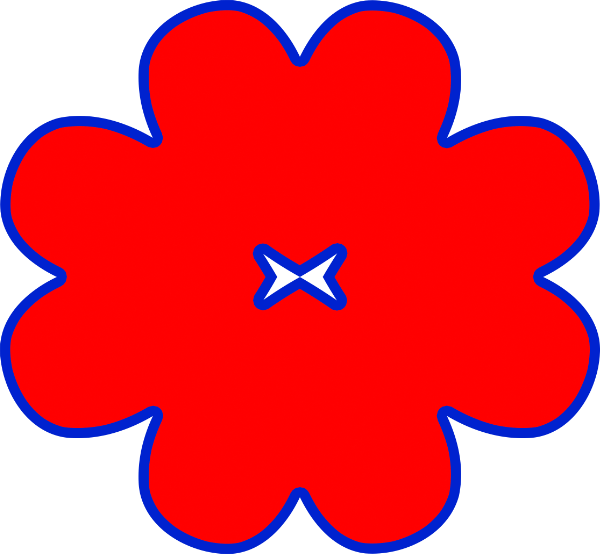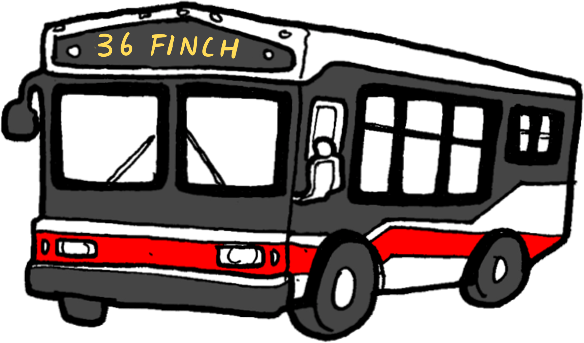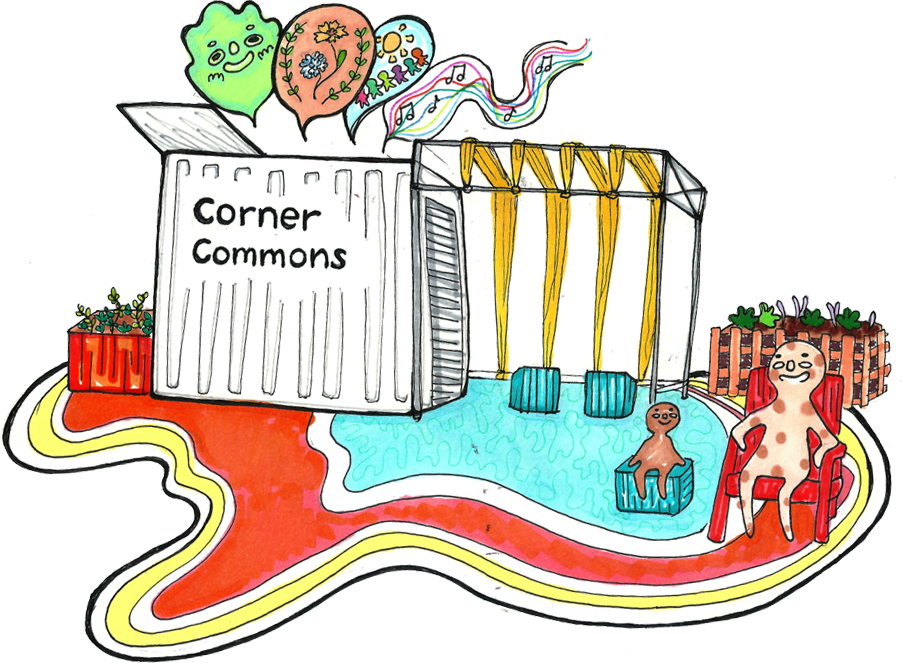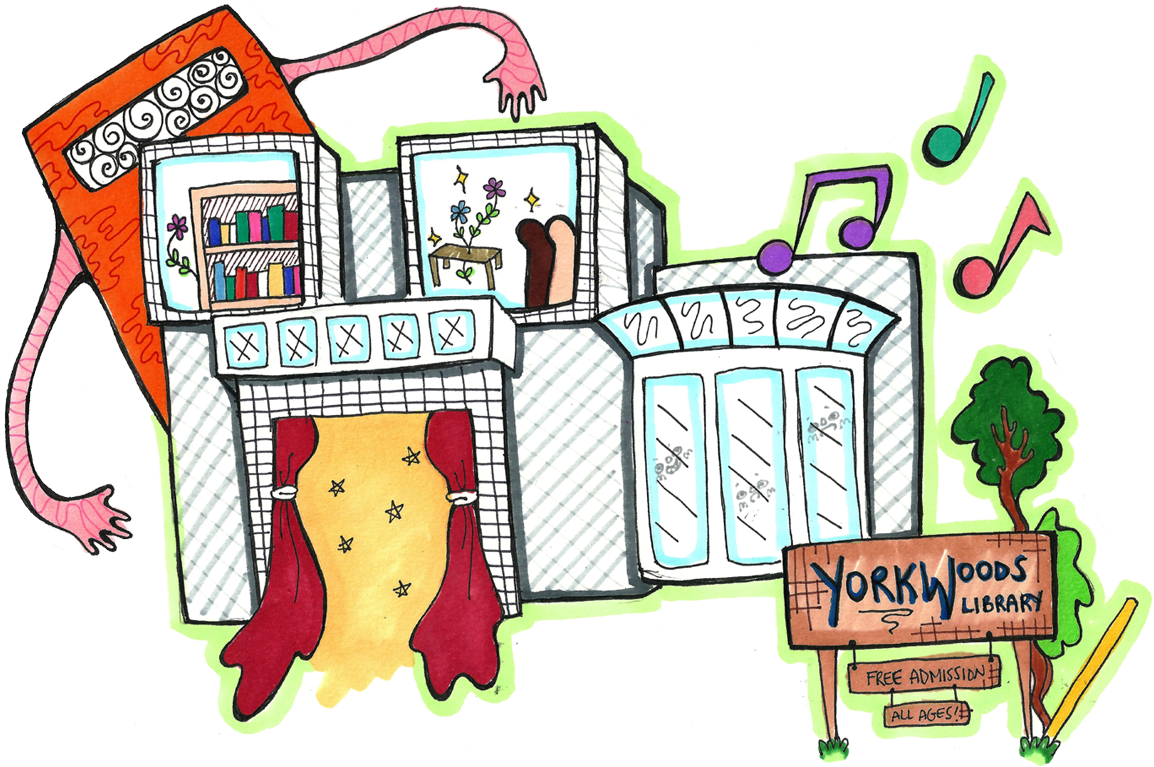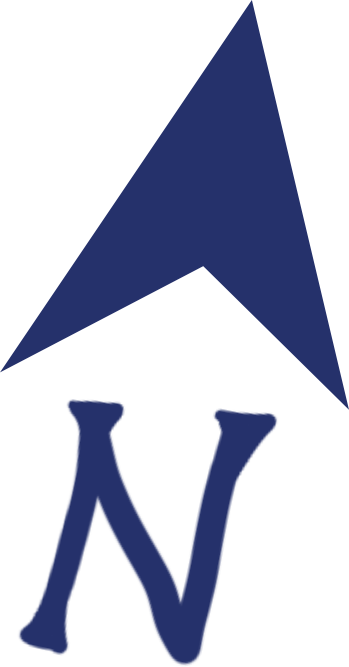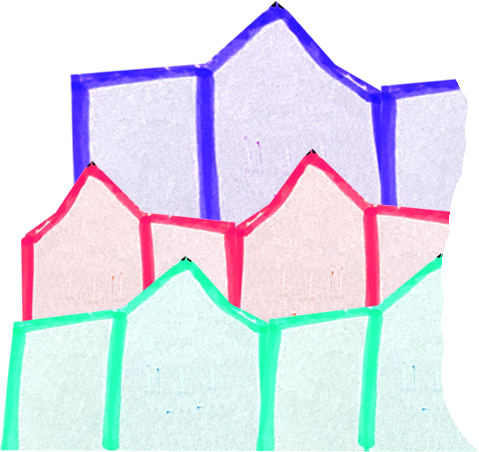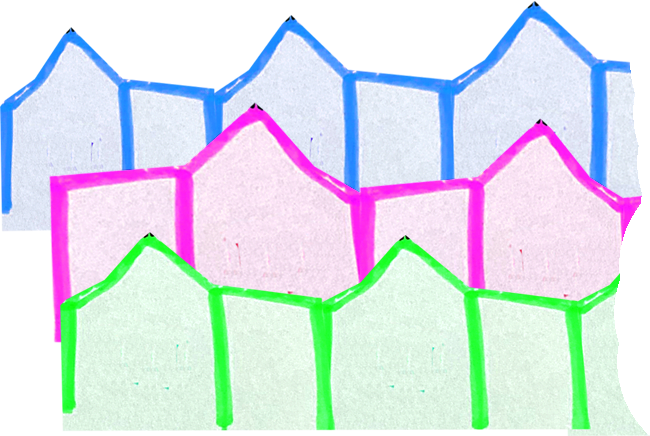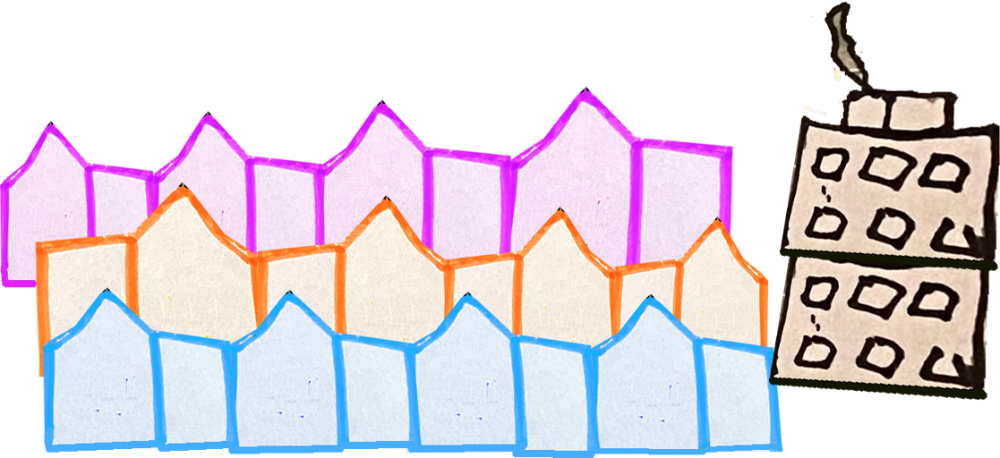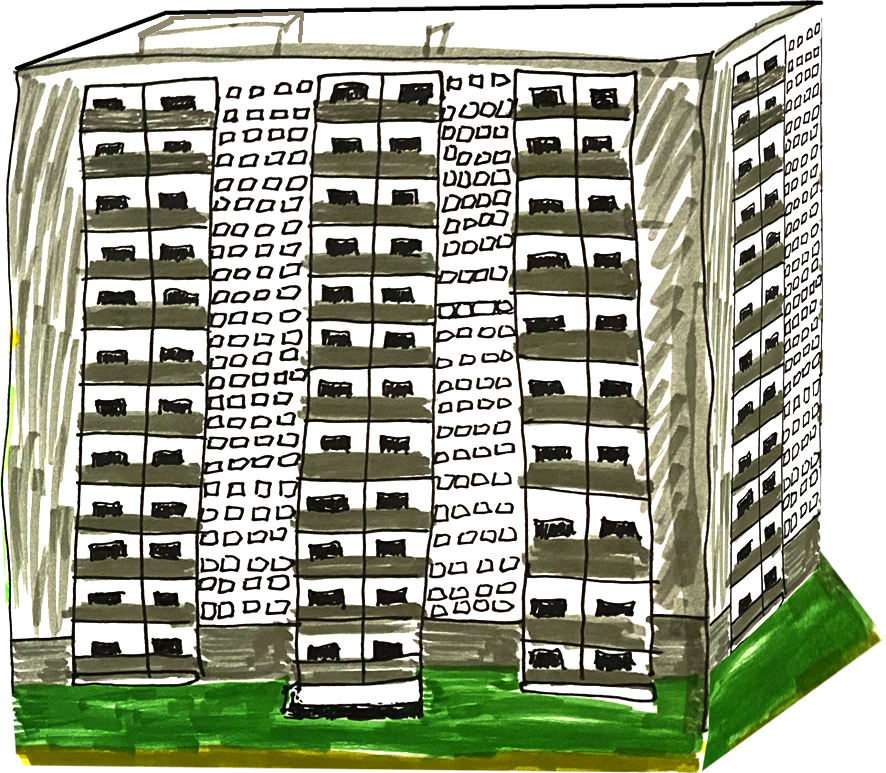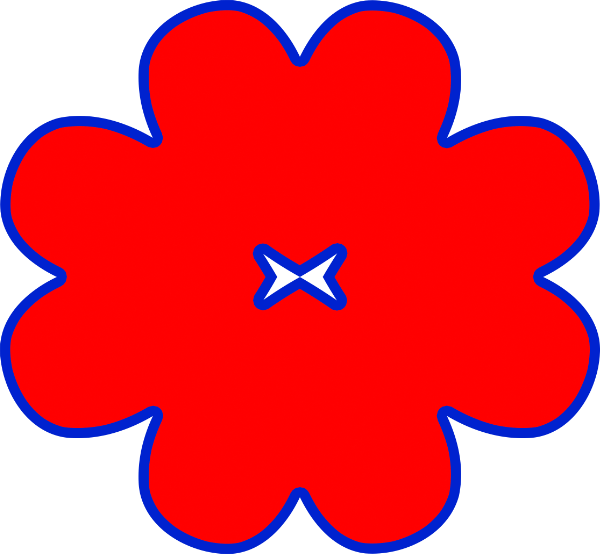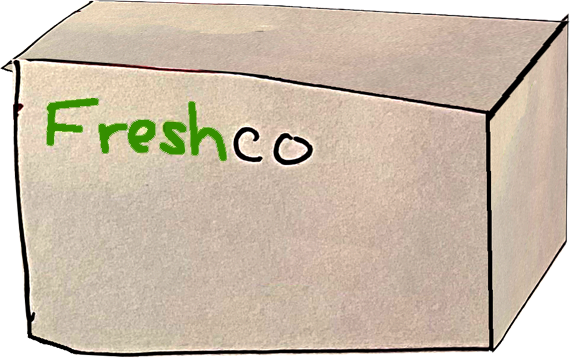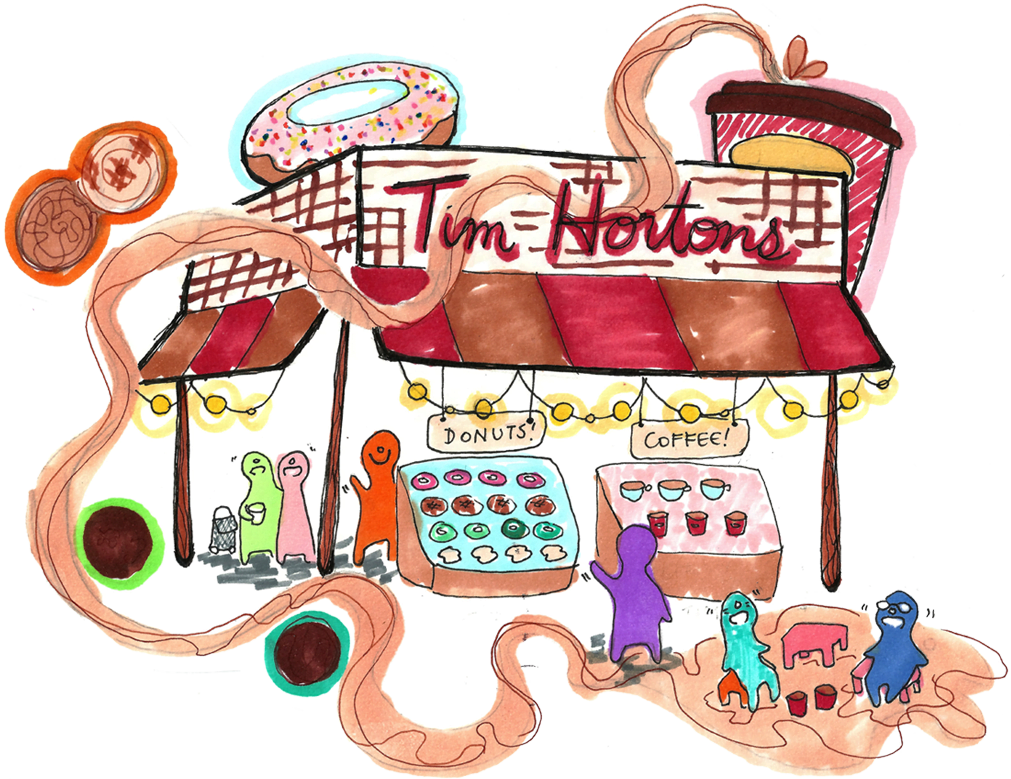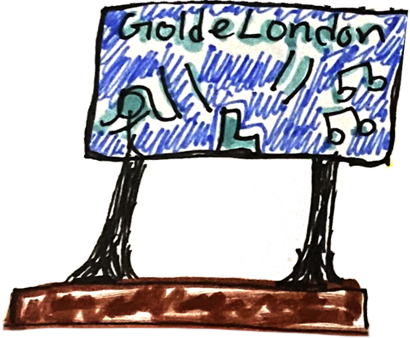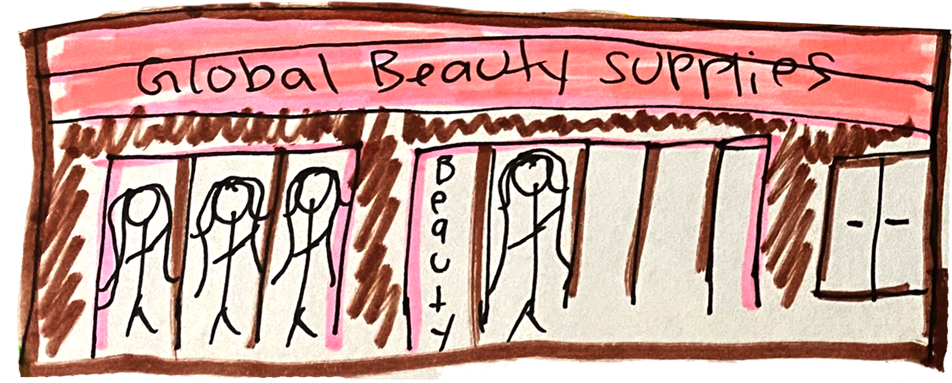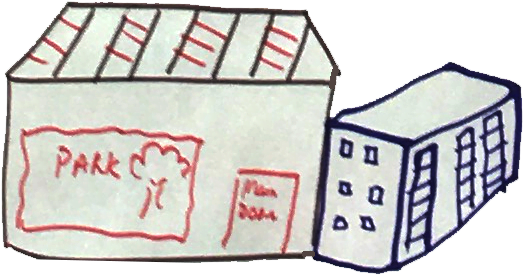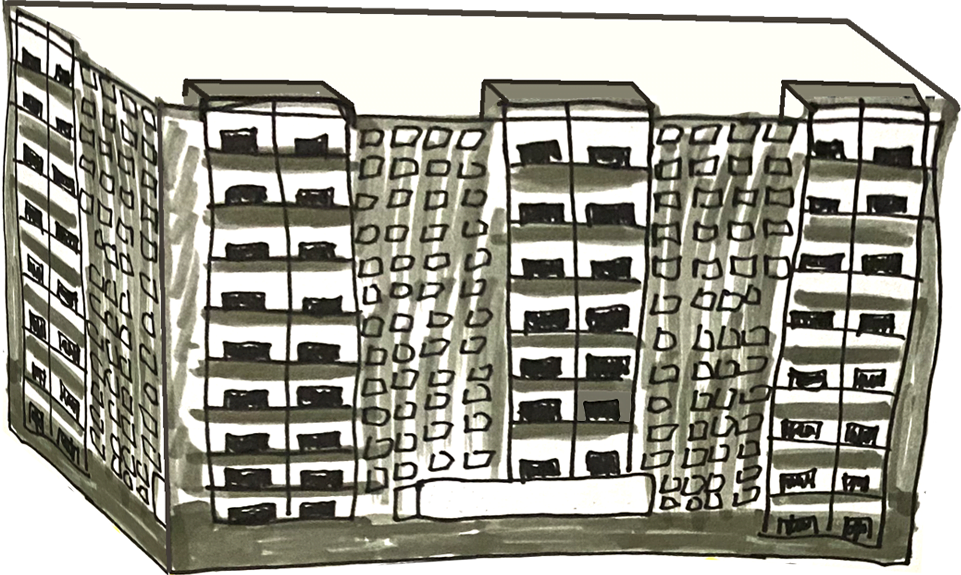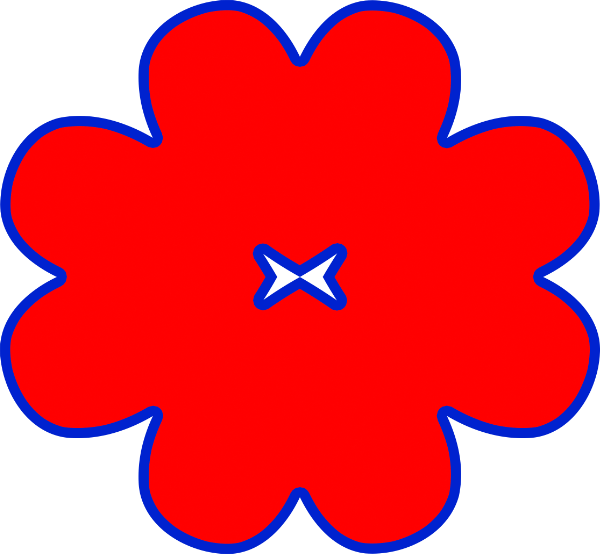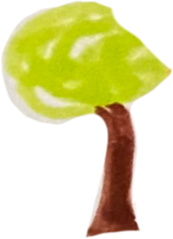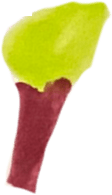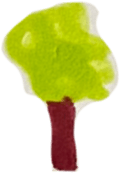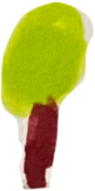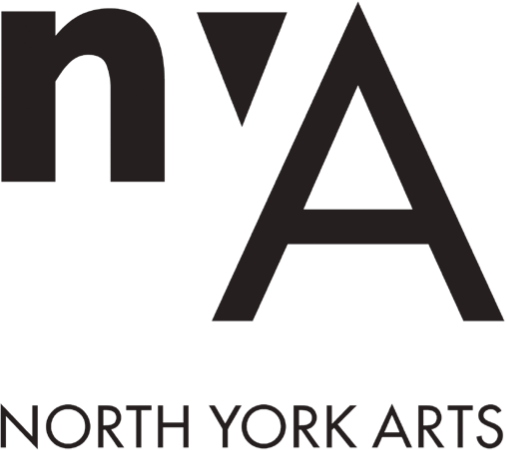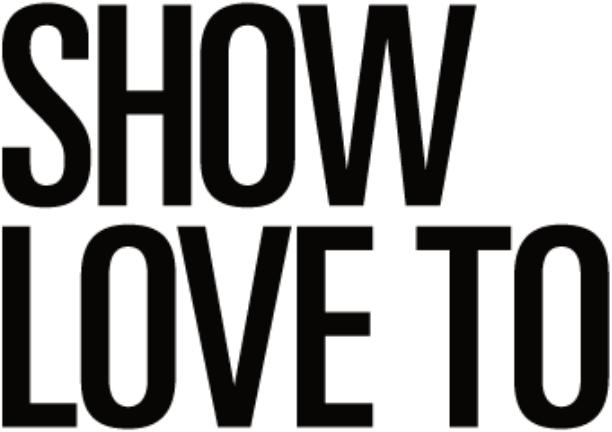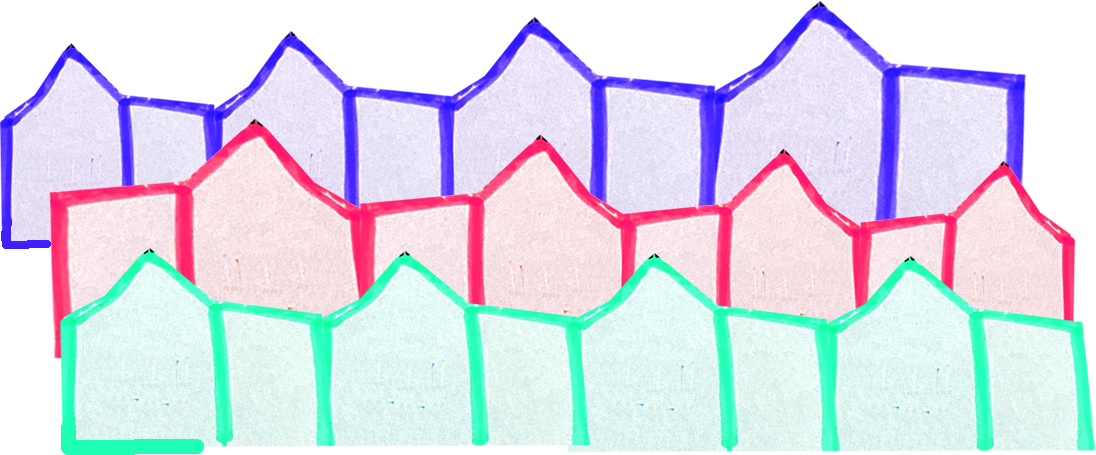 "This parking lot used to be a spot for an annual carnival that would pop up one day and after a few weeks, would disappear as if nothing happened. There was magic in the flashing lights and cotton candy carts that transformed this space. As a kid, it also meant summer was finally here."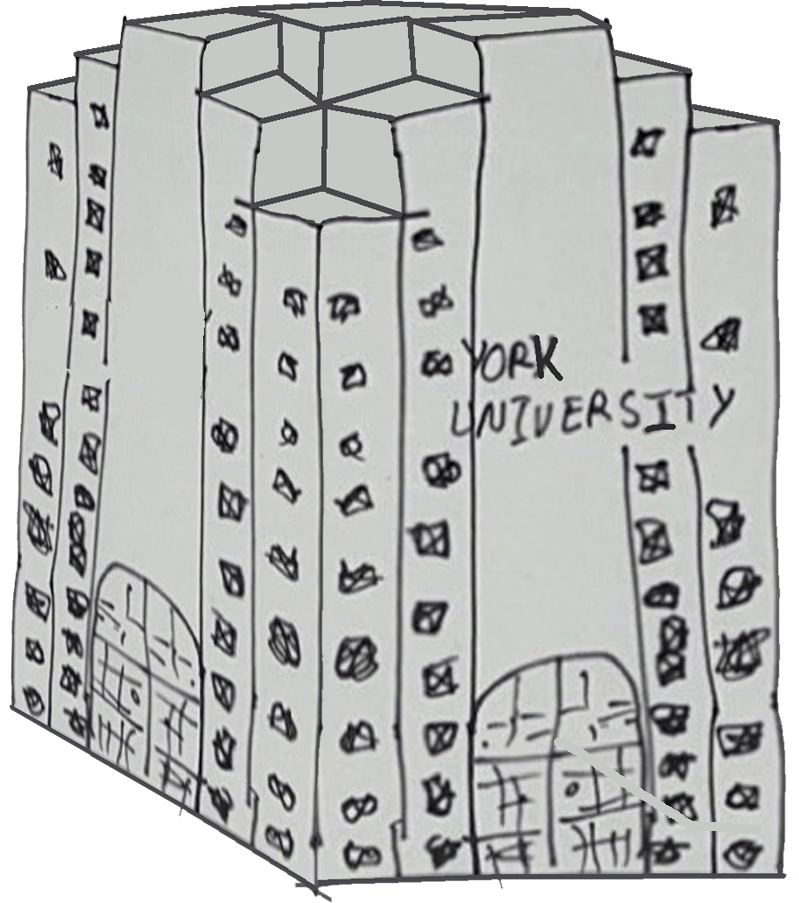 Go lions! York university is a hub of exceptional academic potential, a diverse community of students and staff and engaging education that creates positive change. Join a club, run to lecture and make the most of one of Canada's top universities.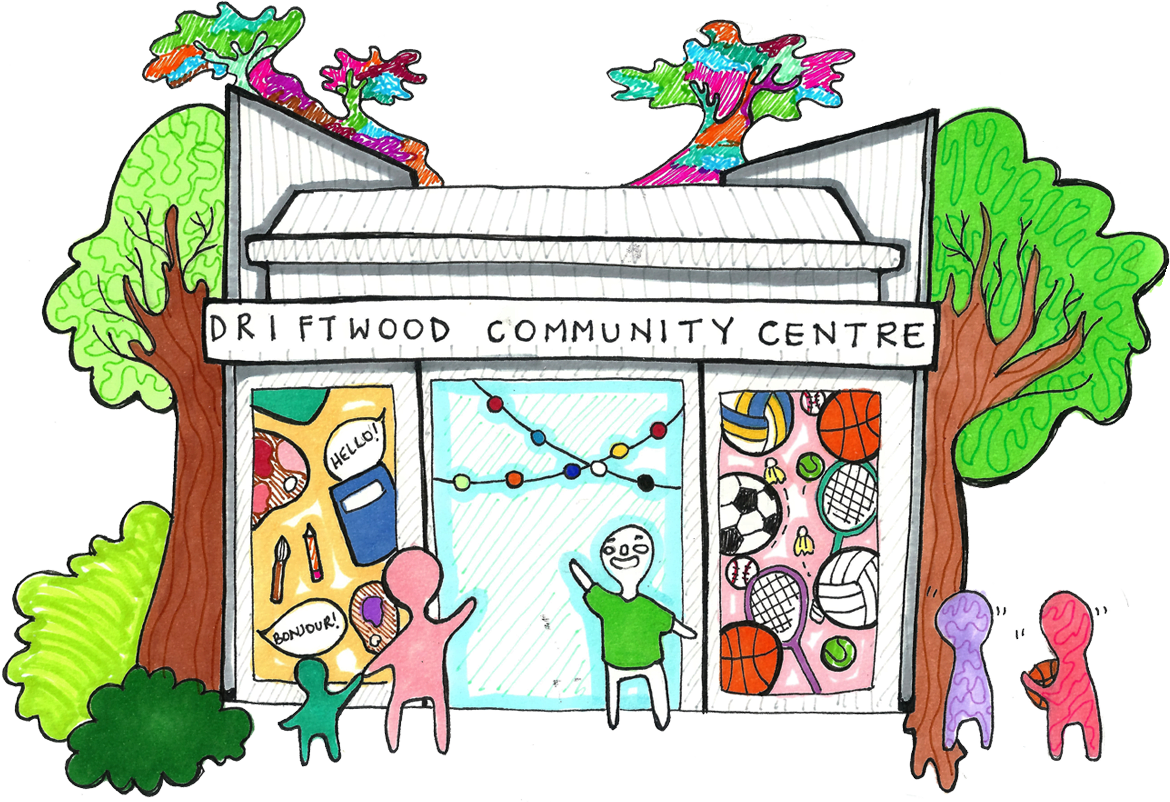 Driftwood Community Center
"Are you heading to Driftwood?" This special space invites everyone to participate in sports, community engagement, exercise and cultural celebration. Whatever the day, you'll find friendly staff in the iconic green shirts and extra-curricular activities in full swing. Drop in for badminton on weekday nights or check out a seasonal celebration and booming music to connect with the community at Driftwood.
The stop-and-go of a passing garbage truck signals that it's Tuesday—garbage day. The screeching of the brakes and the hum of the engine alternates as it's going around the community keeping our city clean and tidy.
You can often hear music blasting from passing cars, which competes with the general hustle-and-bustle of the busy streets near Jane-and-Finch. Rap, dancehall, Latin, pop, all contribute to the rich soundscape of this vibrant neighbourhood.
The 22.5-kilometre recreational trail spans from Norfinch Drive to Middlefield Road, connecting the west and east communities of North York. Home to a wide variety of plants, animals and collection of hydro towers and lines overhead, you can take a stroll after dinner or enjoy a morning run along this peaceful trail.
We woke up at 7am to line up in Toronto's first Covid-19 vaccine hotspot popup at 100 Tobermory Dr. It was cold and we were tired, but by 10am, the weather was warming up and there were already over 700 people in line. They brought in a DJ and speakers to play tunes while we waited and it was amazing to see the community come together to end a horrible pandemic 

"I remember the first time my mom handed me a 5$ dollar bill to buy eggs at No Frills. The yellow giant was intimidating at first, but exploring the aisles on my own was like exploring a whole new world that was finally in my reach"
The highlighter yellow exterior makes No Frills at Yorkgate mall a prime meeting spot for students, friends and family. Its wide parking lot means you won't miss the meet-up but it might mean you might miss dinner hanging out with your best friends.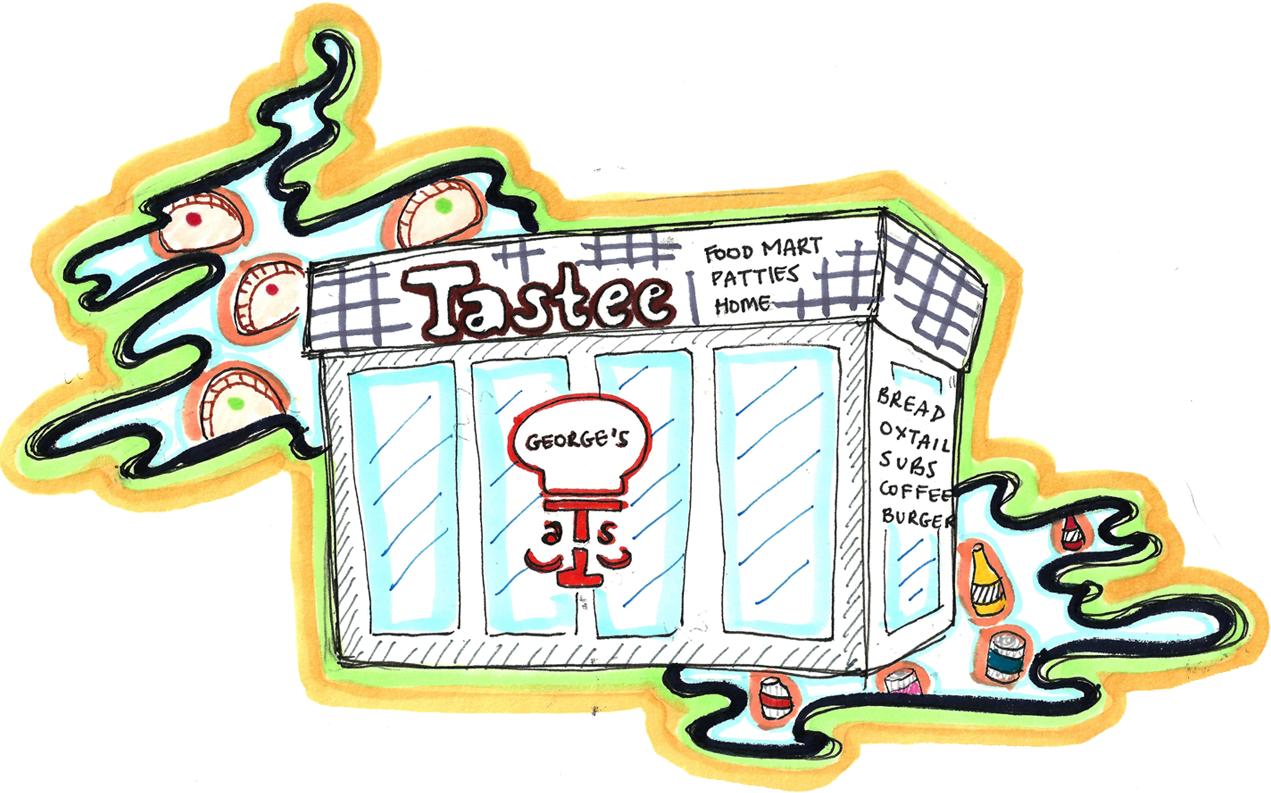 Jamaican patties are great, but even better at George's Tastee Foods. A one-stop-shop for groceries, lunch and spices, this restaurant and grocery store brings familiar flavours of the Caribbean to Jane and Finch. Despite appealing to a specific cuisine, George's Tastee Foods also represents an important Chinese-Jamaican heritage in its staff and business.
For a long time, I just said Jane and Finch is where I've lived. However, I've come to realize that it's the familiar turns down familiar streets, the same signs to businesses I've gone to for years and my childhood friends who make this place my home.
Sometimes it's hard to appreciate a home or take the time to acknowledge how special a place is when you are always here. But as I get older, I am realizing that Jane and Finch is like no other neighbourhood in Toronto. Despite how the media portrays it or the reputation it has amongst people who've never been here, the community never fails to show resilience, strength and take care of one another. It is full of life and good people. Wherever I end up, I'll never stop advocating for how beautiful this community can be when given the opportunity to shine.
Let's all meet at jane and finch mall. The icon of the neighbourhood. It was exciting finally meeting my fellow participants and the local creatives like Daniel and Cheldon that were bringing this map to life.
Julian was ready with a bag of goodies when we all met up. Masks, hand sanitizer and positive attitude that set the tone for the walking tour that capped the 4 workshops leading up this day. Together we drew a basic map of the neighbourhood, sketching in where we lived on the page and exploring how diverse our cultural backgrounds were how much we still had in common as residents of jane and finch and blackcreek.
We spent some time at corner commons, talking about the land and water that surrounded us. In a way having this moment to connect our concrete jungle to the histories of indigenous traditions and the natural landscape of this city helped ground us on the walk we were able to go on. Through the finch hydro corridor, we explored the vegetation and life around us. Taking in the scents and sounds of blackcreek and the coolness of hidden streams.
By the end, we were reminiscing about this experience around a shared bag of onion chips and i felt a new appreciation for this home. How it looked so beautiful as the sun was setting and that the community has so much to offer if you're willing to take the time to let it show you.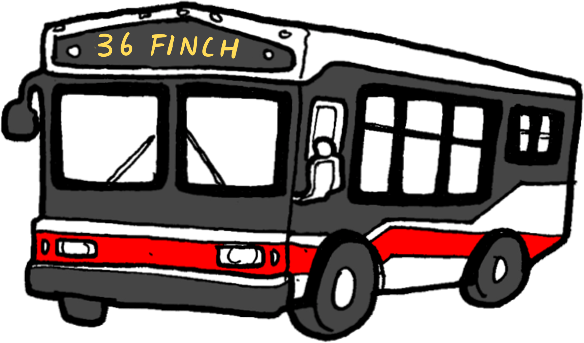 Waiting for the 36 TTC Finch Bus
You look over and see the familiar blue light of the 36 bus as it edges closer to your stop. Fighting the traffic of the Finch LRT construction, the bus carries everyone trying to get home or get to work. Either way, you're happy to finally get where you want to go.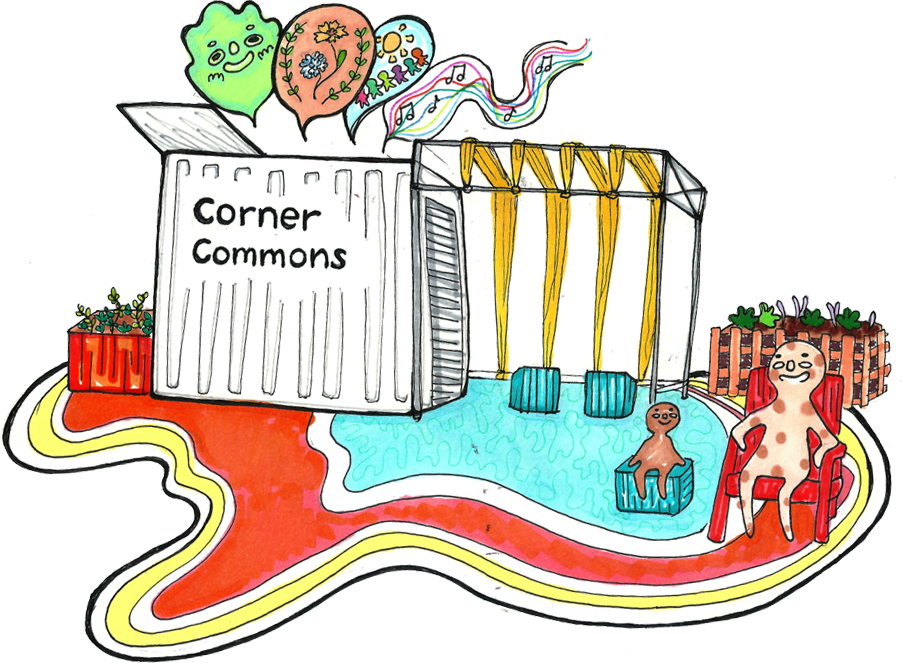 The temporary art exhibit reminds us how vibrant our community is. Bright red, blue and yellow colours invites residents to stay and sit for a while or enjoy a pop of colour against a landscape of red brick and concrete buildings at Jane and Finch. Whether you are catching some live music at its small stage or appreciating the beauty of local flowers in its planters, Corner Commons is a space where everyone is welcome.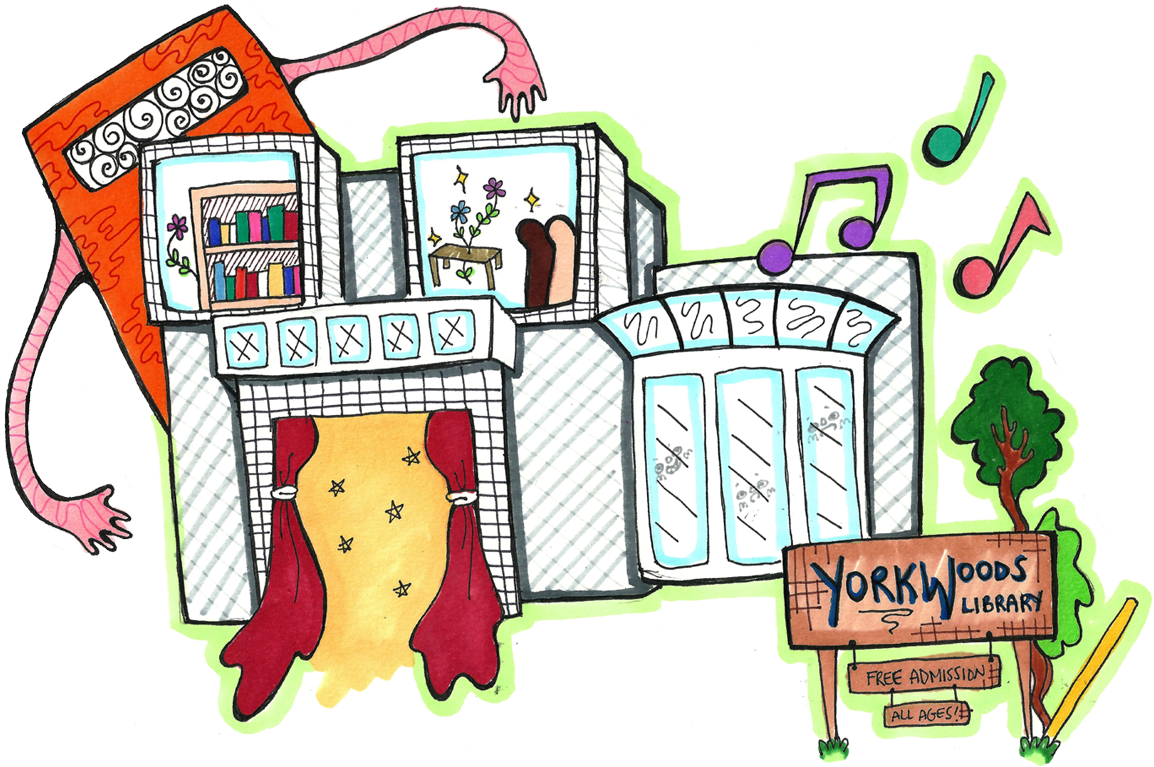 Books, audio tracks, DVDs and VHS tapes, Yorkwoods has it all. No matter your age or who you are, this library stands as a symbol for education, learning and creative exploration. Students in the neighbourhood know all too well the magic of Yorkwoods' theatre too. So if you're lucky, you can read Romeo and Juliet and watch it on stage all in one place!
My parents immigrated to Canada as a result of the aftermath of the Vietnam War. As refugees, Jane and Finch became a home-away-from-home and a place that could foster a meaningful life for my family moving forward. Like many Vietnamese immigrants living in this neighbourhood, being able to continue exploring and expressing cultural representation through business, food, language and traditions without prosecution is something we are grateful for.
Walk to the second floor of Yorkgate mall and get your fix of Chinese take out. Familiar favourites and a side jar of fortune cookies makes this restaurant a go-to lunch spot for students at Westview or people heading home after the bank. No matter what you get, don't forget the red sauce!
The satisfying crack into the lid of a bubble tea cup with a sharp straw and sweet taste of taro milk tea can only mean a successful run to Noon Moment Bubble Tea shop. Walking back home with a cold drink on a hot summer day is one of the small things that makes life in this neighbourhood a dream.
Popsicle Sale at Firgrove Elementary School
One of my favourite memories was the popsicle sale after school in grade 3. The bell would ring and I knew my grandma would be waiting outside with a dollar in hand to buy me a rocket popsicle from the lunch lady and her table of ice-cold treats. Red into blue into white, the popsicle would disappear as we made our walk home.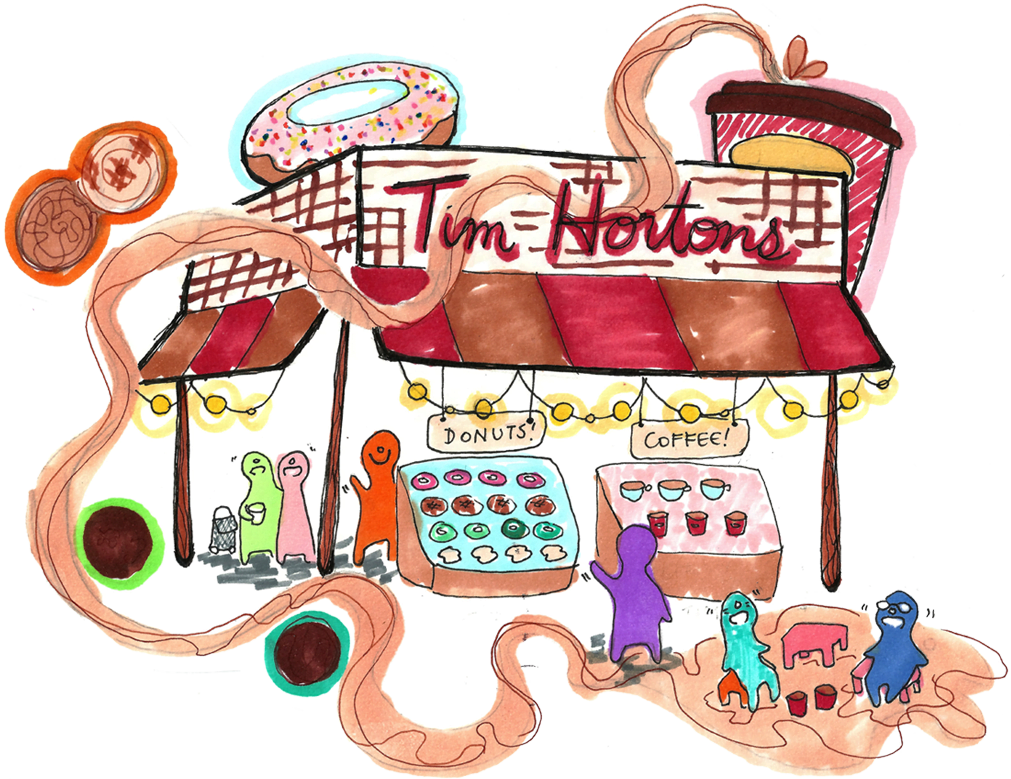 Tim Hortons at Jane and Finch Mall
This restaurant is more than a stop for coffee and donuts, it represents a meeting of the minds. After getting your French Vanilla from the attendants inside, you'll walk out to a crowd of different groups of people collecting together for a quick chat or deep talks about what means the most to us. Laughter, different languages like Vietnamese and English and people lounging are commonplace here.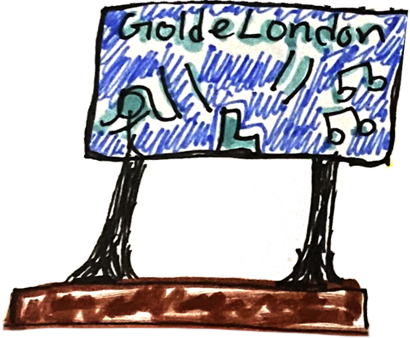 Getting off the 36 Finch TTC bus at the Norfinch stop I'm immediately welcomed to peace and a bright hello of colourful street lights and billboard on top of the Oakdale Medical Building. It's 11pm and besides the low hum of passing cars, there is stillness on the streets and a calmness over the neighbourhood at night.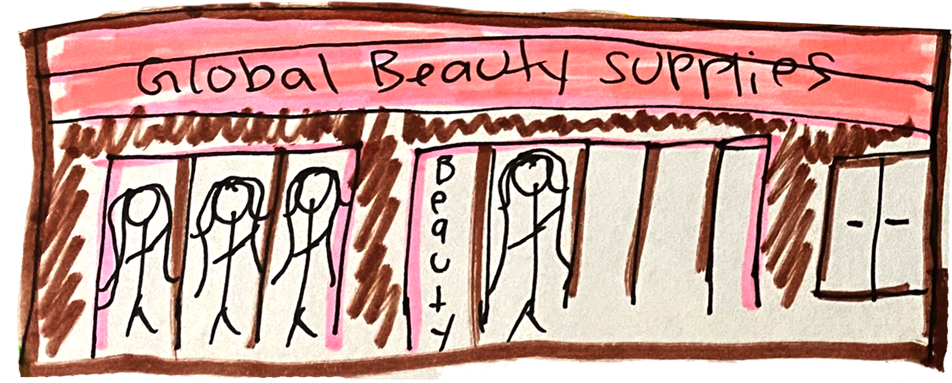 A landmark at the intersection of Jane and Yewtree, this store is the hub of many memories. The unassuming building once stood as a busy Blockbuster Videos before the age of streaming services and Netflix. Now, Global Beauty Supply acts as a staple for all your beauty needs and also a quick stop for lunch at the iconic nearby hot dog carts if you're ever in the area.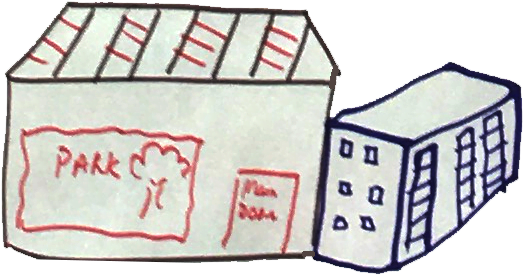 You can hear the school bells ringing as elementary school kids at St. Francis Catholic and Firgrove Public School are let out after a day of learning and fun. That familiar bell used to be a dreadful reminder of math class and algebra, but now it makes me smile knowing that there is a younger generation with so much wondrous potential they don't even know they have yet.
You'll probably hear him before you see him. Preaching his gospel, the "White Angel" as many refer to him as is an iconic character in the Jane and Finch neighbourhood. The mysterious man dresses completely in white, sports long wavy hair and rides a two-wheeled bike fit for a small child. It might be hard to believe, but all I can say is, you've got to be here to see it.
The smoke bush is a large deciduous tree that has unique round leaves in either green or deep purple-pink with whitish bloom and fantastic, pillowy flowers. The name "smoke bush" comes from the billowy hairs attached to the flower cluster which remain in place through the summer and turns a smoky pink into fall.
Black Walnut trees are common species in the moist bottomlands of Southwestern Ontario and have been frequently planted north and east of its range and can live up to 150 years old. This species can be recognized by its dark thickly rigged bark and coarse branches. Additionally, the fruits are round and not sticky, and can apparently be used for certain types of Black Walnut liqueurs or Amaretto.
Cedar trees are large, coniferous, evergreen trees you see all throughout the city lining streets and decorating parks. They have small, scalelike leaves that cover flat, spray-like branches and have oval cones, which are 1-2cm long. With wood that is soft, light, aromatic and decay-resistant, Aboriginal people of the West Coast historically used cedar for totem poles, canoes and lodges.
The Queen Anne's Lace plant also known as "Wild Carrot" is a wildflower herb found in many parts of the United States and Canada including the Finch Hydro Corridor Recreational Trail. This plant has fern-like foliage and a tall hairy stem that holds a flattened cluster of tiny white flowers and a single dark coloured floret just off its center. You can find these delicate plants in bloom during their second year from spring into fall. Careful though! There is a similar looking plant called "Poison Hemlock," which can be deadly. Fortunately, there's a simple way to tell the difference. Poison Hemlock has a foul smell, while Queen Anne's Lace smells like carrot!