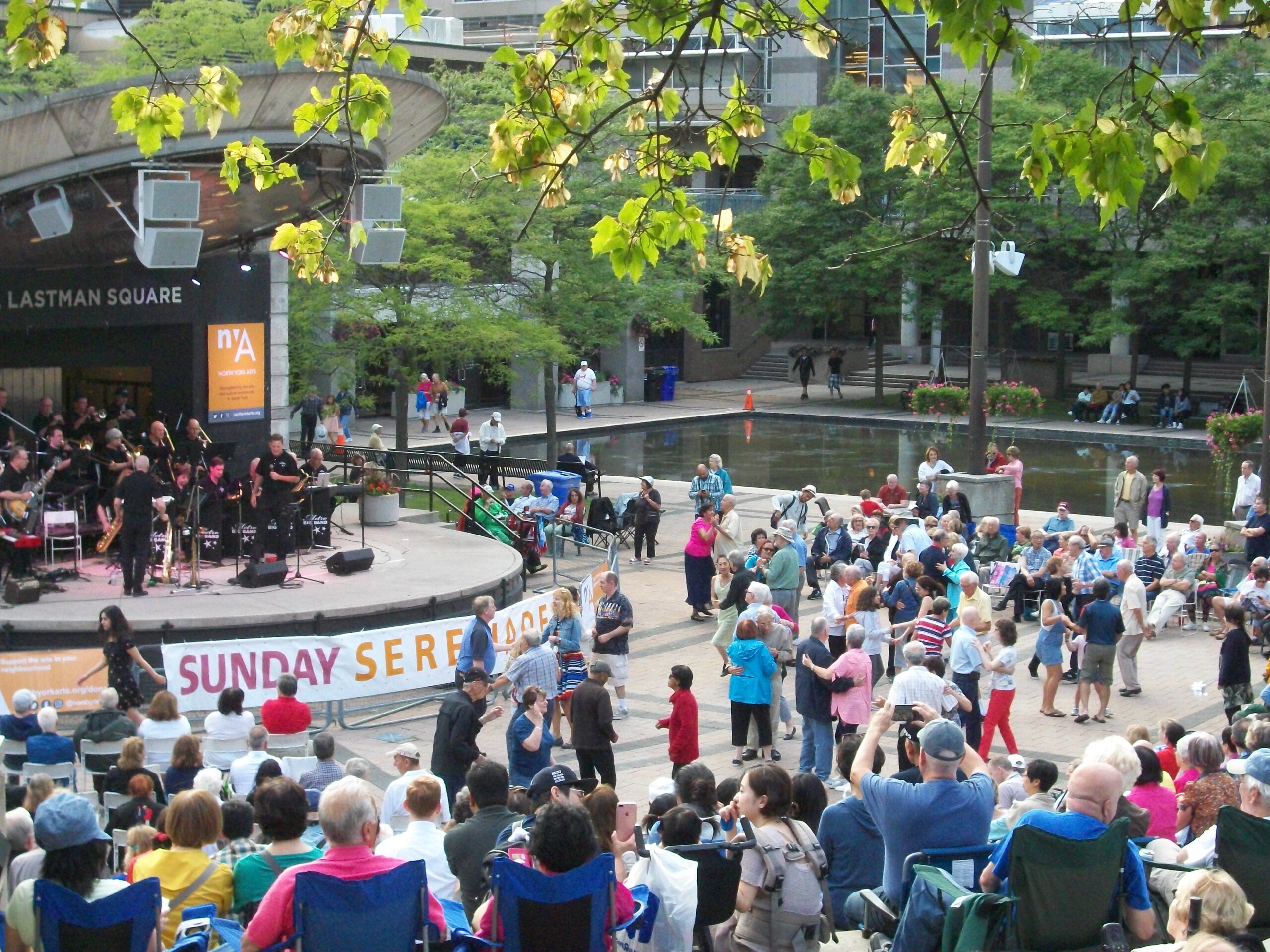 Regrettably, Sunday Serenades will not take place in 2022 due to staffing shortages in the events industry. Please direct questions to info@northyorkarts.org.
Please see below for other Jazz related events happening at Mel Lastman Square during the summer of 2022.
Cultura – July 15, 2022: Cultura Festival is teaming up with Toronto Downtown Jazz to bring you fantastic live jazz music as part of the Cultura Festival, for FREE! Mel Lastman Square, music on from 6:30-9pm. Click here for details.
Toronto Underground Jazz Festival, weekend of Sept. 3. Click here for details.
Photo by Elle Choi